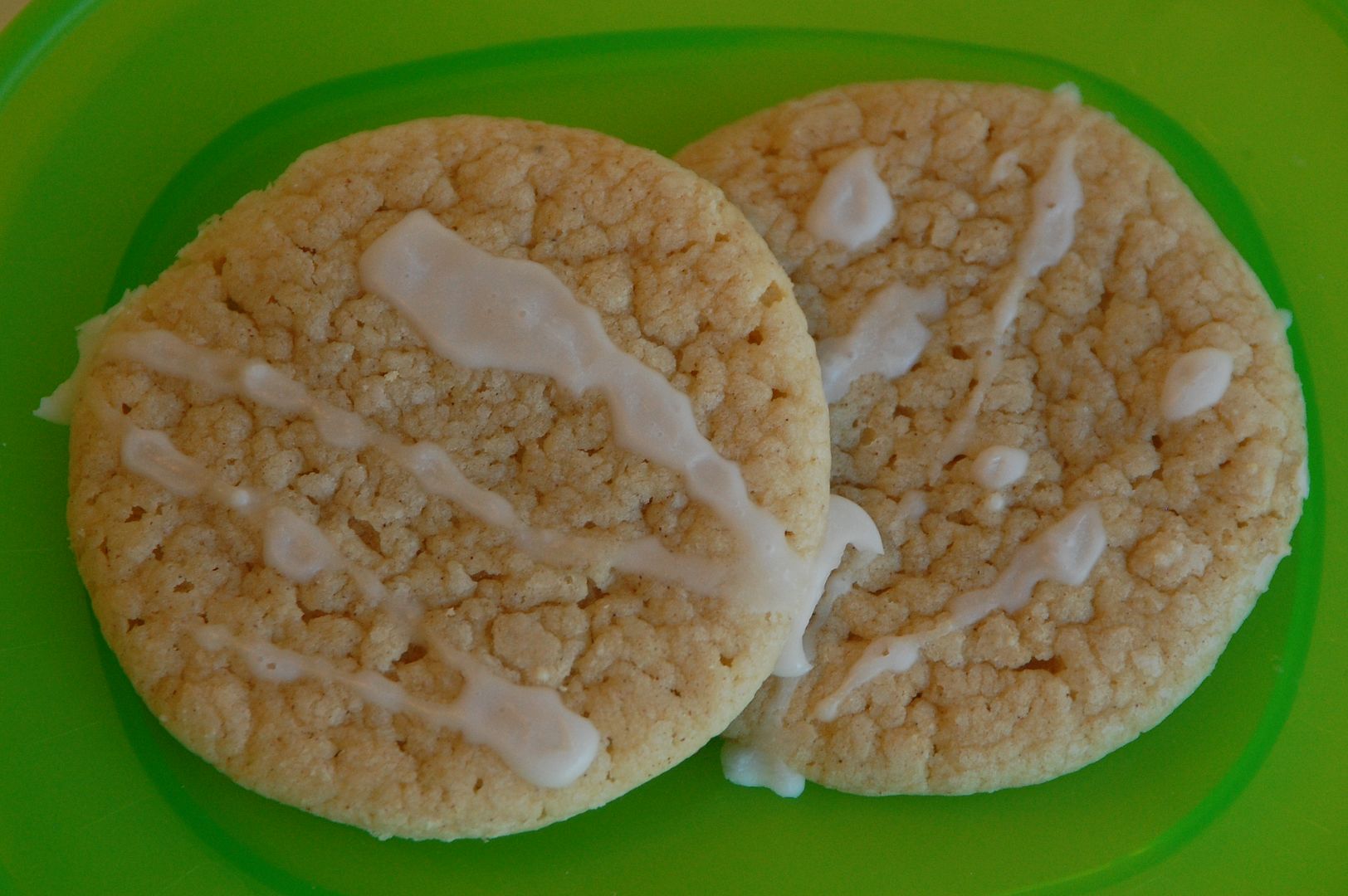 This is a simple recipe that is a variation of chocolate cake box mix cookies. I decided to experiment with a white cake mix. These are yummy and chewy and my kids love them too! Perfect with a cup of hot cocoa!
Apple Spice Cookies
1 package moist white cake mix
1/2 C butter, softened
1 tsp vanilla
2 eggs
3/4 tsp apple pie spice
Mix together on medium speed til smooth. Refrigerate dough til firm. Drop by rounded teaspoons (I used a cookie scoop) on baking sheet. Bake 10-12 minutes at 350F.
After mine cooled, I decided to drizzle them with a little glaze of powdered sugar and warm water. Add water little by little til a soupy kind of texture.
Enjoy!