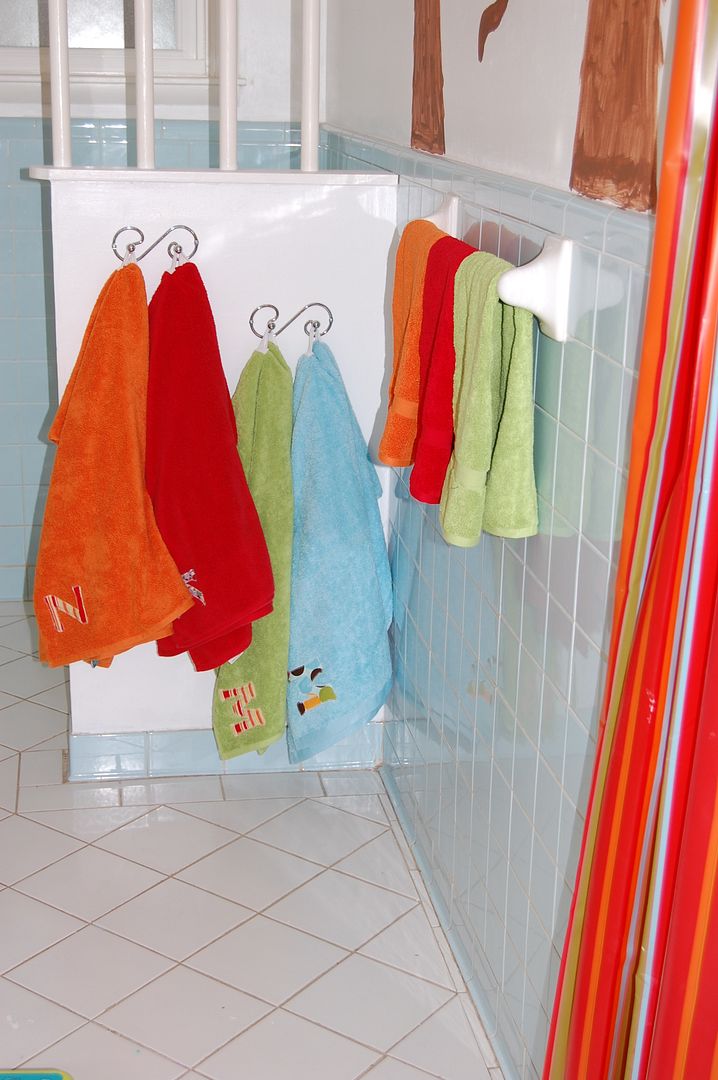 Yesterday I finally finished personalizing some towels for the kids bathroom. I'd had the towels to match our new shower curtain for some time. I don't know about you guys, but we used to have a fabric shower curtain and my kids thought it was their personal giant hand towel. It drove me crazy to see it with spots of toothpaste and grime where it was used to wipe mouths and hands (and it was was white). To alleviate that problem, I found this bright striped vinyl one (at Target) that coordinated with the monkeys I painted a couple of years ago. And I hung coordinating hand towels for them to each have their own to wipe hands and mouths. Going to hang a guest one on the side wall out of their reach. ;)
This bathroom still needs some bit more paint in places and for my hubby to get better (he's now got the stomach thing) so he can hang my new pendant lights and I'll reveal the whole bathroom redo.
I simply ironed on fabric letters using Wonderunder Lite and used a blanket stitch to sew them down.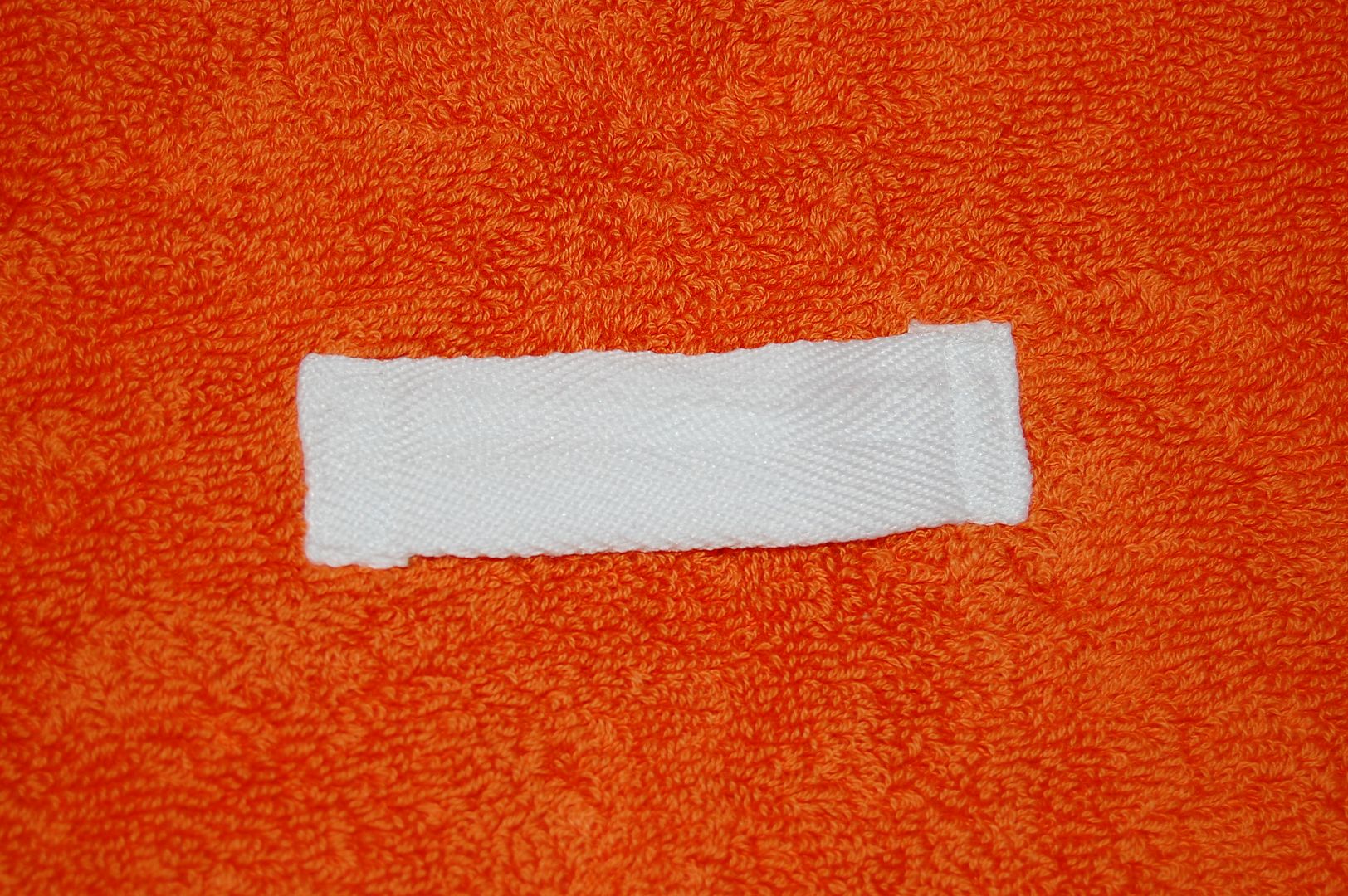 Then I added this tab I sewed on securely in the middle of the towel for them to hang their towels with.