Make your own chocolate covered marshmallow bunny.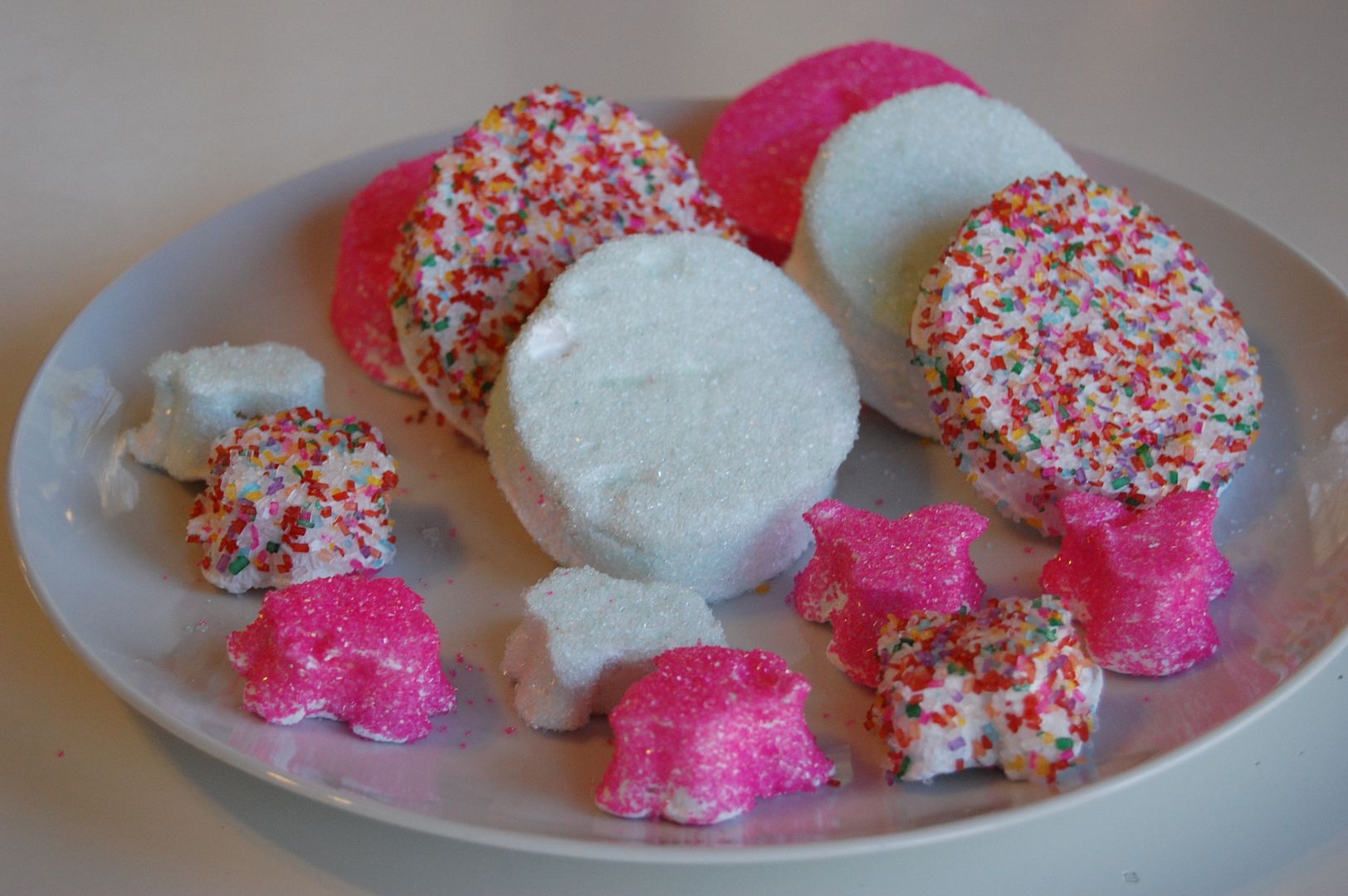 Or glitter marshmallow eggs.
After making the larger bunnies and eggs, I used mini cutters to use up the scraps (you can't tell here, but they are mini bunnies, flowers and butterflies).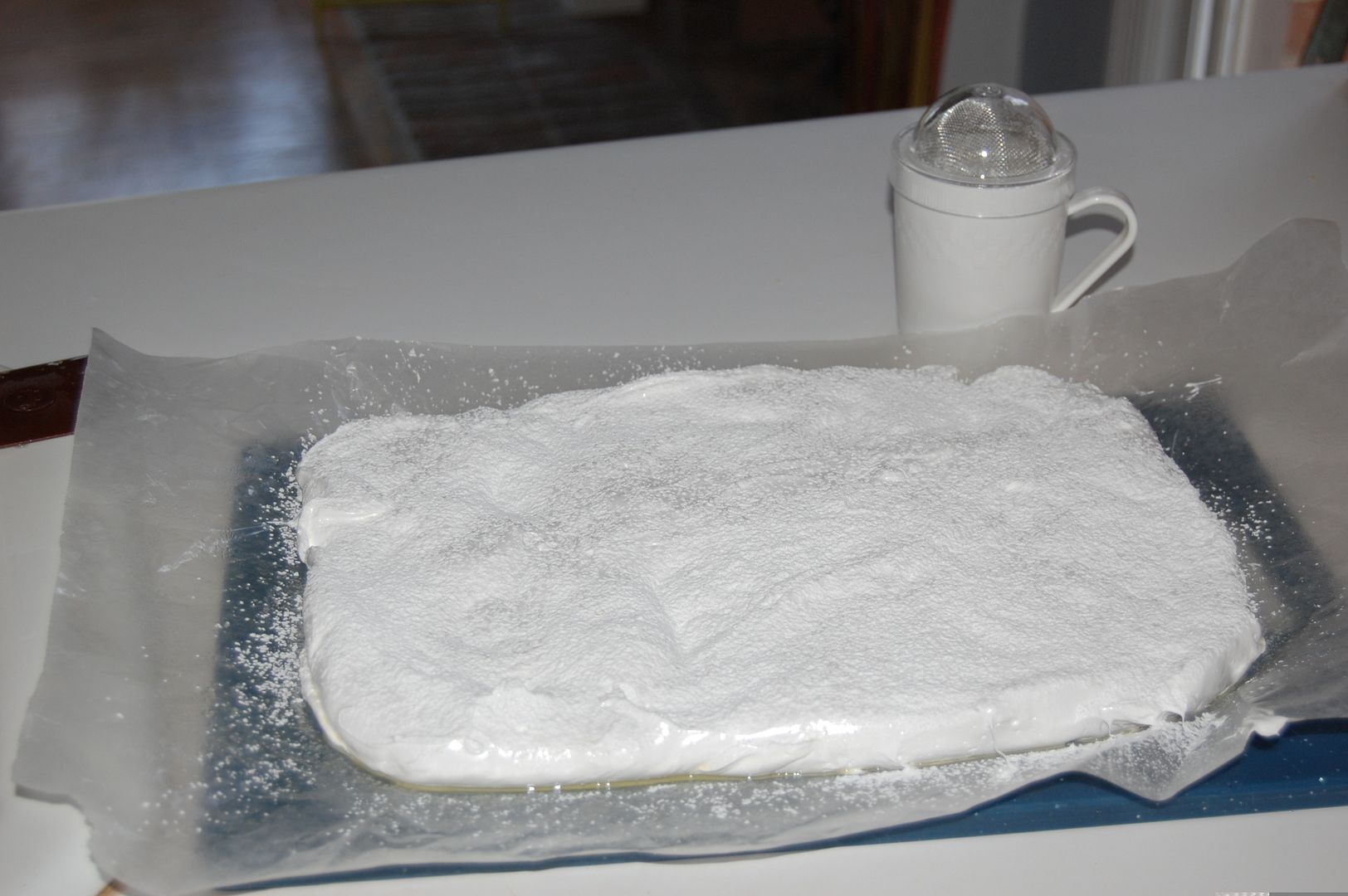 First off I used
Martha Stewart's homemade marshmallow recipe
. I sprayed a rectangle pan with Pam, then lined pan with wax paper and sprayed again. After smoothing the marshmallow carefully in the pan, I coated the top with powdered sugar. Then I lifted the whole thing up onto a cutting board. Do not use powdered sugar on the other side or try to remove it til you make your shapes.
Next I used cookie cutters to cut shapes from the marshmallow sheet.
It helps to spray your cutters during the process (though I didn't).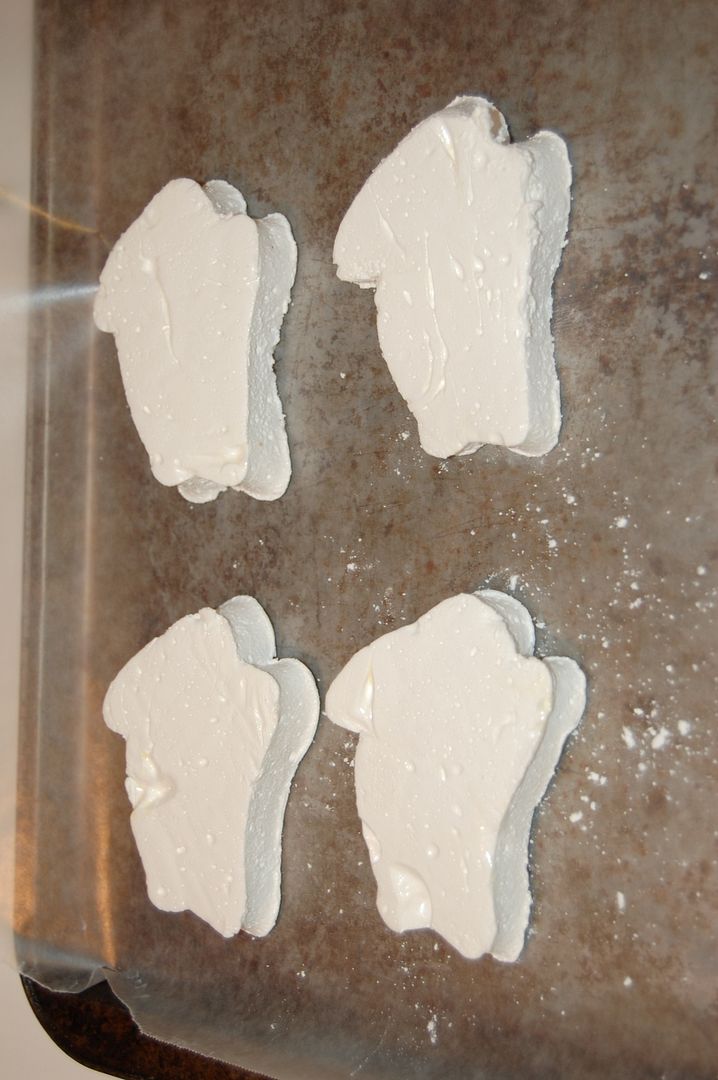 Now to make chocolate covered bunnies place the bunnies sticky side UP on a piece of wax paper on a cookie sheet. I find that it is MUCH easier to get the chocolate to stick to the marshmallow if it is not put on powdered sugar coated ones. At this point I microwaved semi sweet chocolate chips in a bowl in the microwave. Then I used an offset spatula to spread chocolate on top and sides of sticky bunnies (the bottoms will not have chocolate, but will be soft with the powdered sugar. Use sprinkle for the eyes.
Mmmmm...chocolate bunnies.
I think you could also used crushed graham crackers for the bottom in stead of the powdered sugar.
Now for the glittered eggs.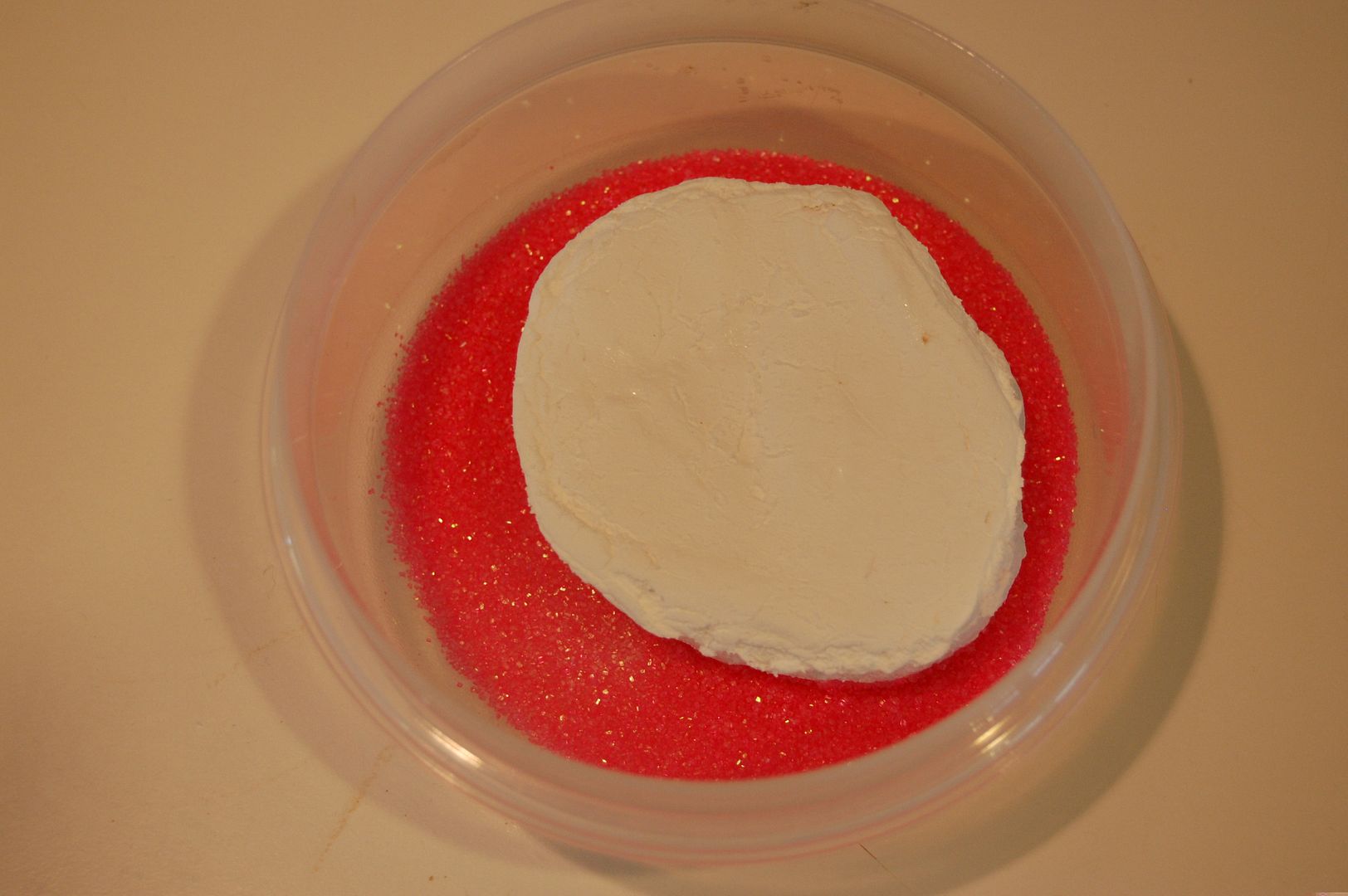 When I cut my eggs out I promptly placed them sticky side down on colored sanding sugar.
Then roll the sides in the sugar as well.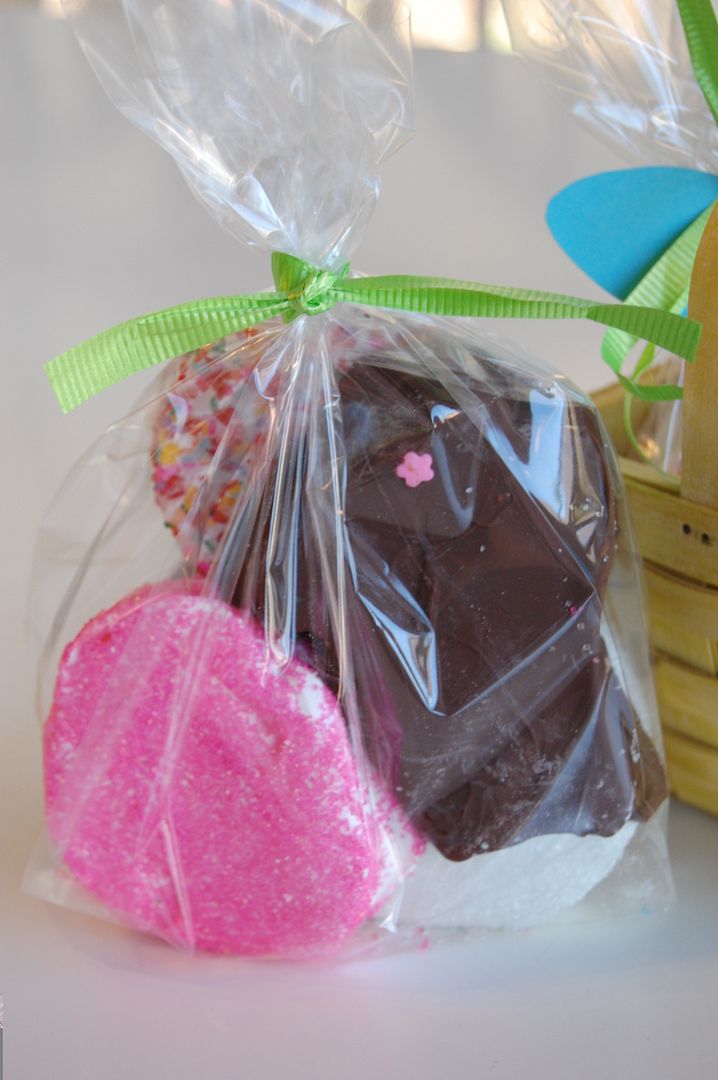 These eggs and bunnies were packed up and sent to kid's teachers. :)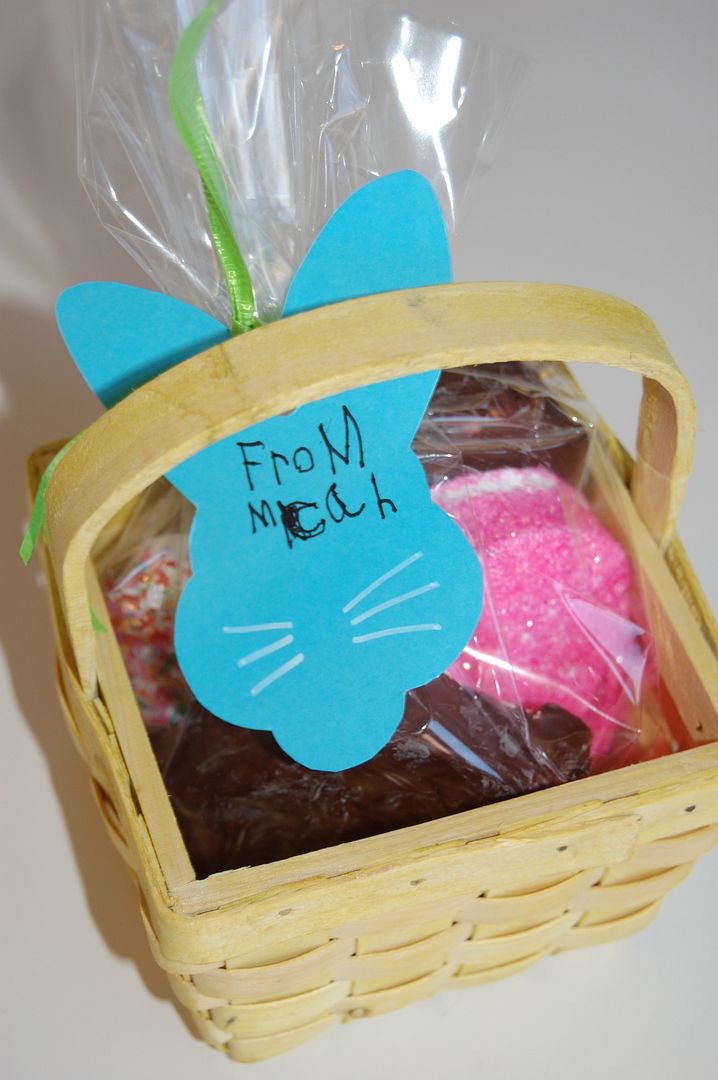 In a cute little basket.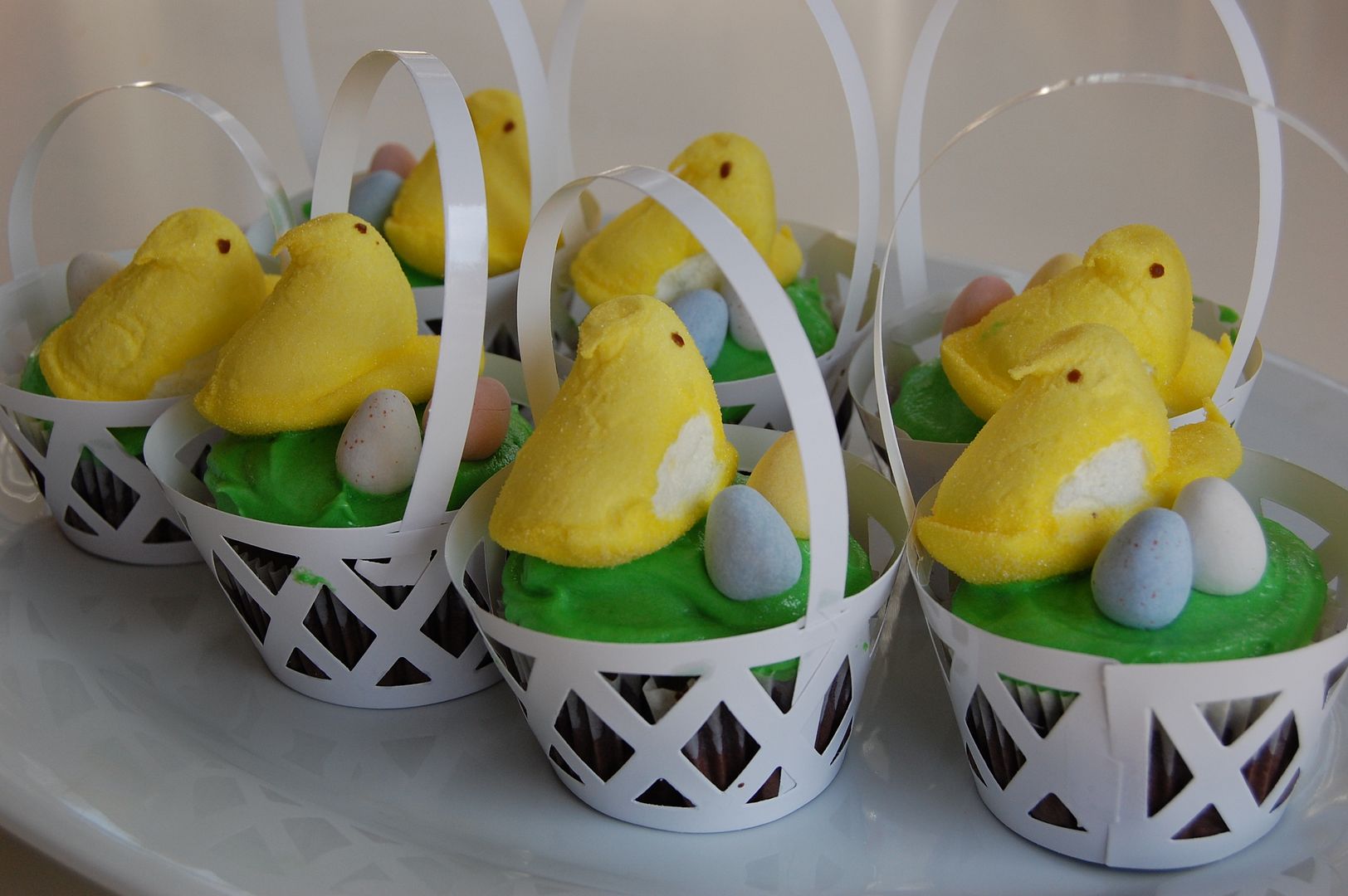 I went the quick route for the cupcakes for Micah's preschool party. Aren't these baskets too cute? The cupcake baskets I found at Target. Made chocolate cupcakes with green buttercream frosting and added a peep and some chocolate candy eggs.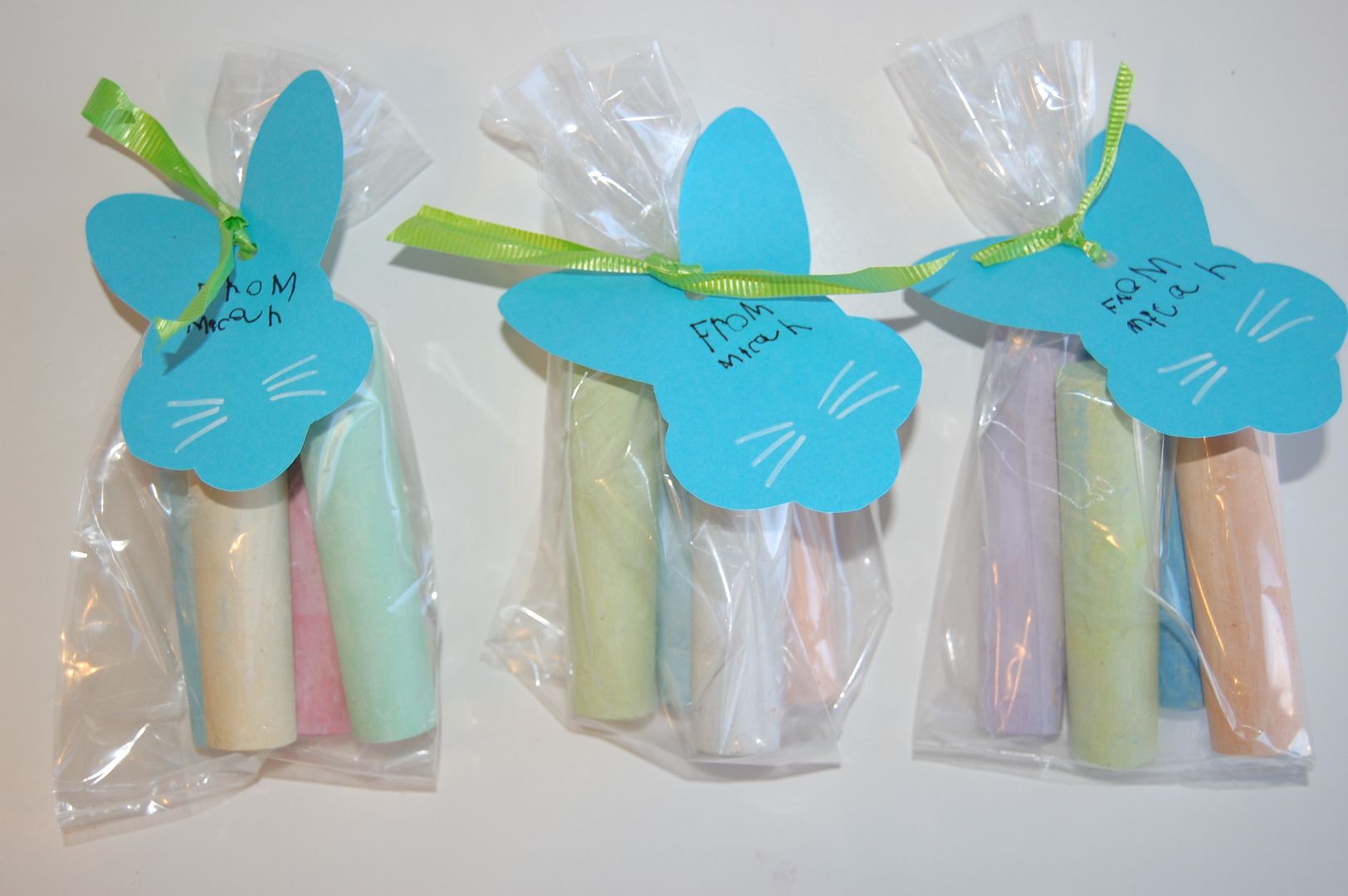 And the favors. I opted not to use the little peat pots I got. Just got a giant container of sidewalk chalk and divided them up into goodie bags. The cute bunny cards I just used some card stock and traced a bunny cookie cutter and drew some whiskers. Had Micah add his name. Cute and simple. And preschoolers can never have enough sidewalk chalk!