We had this dark brown wood cube forever. Don't know where it came from or what it was really for. (Sorry for the washed out pic...I took it in a hurry outside right before painting it, but you can get the drift.) I used it some as a ball bucket for the kids or blocks (but it was really too deep for little ones to get things out of the bottom). Or sometimes on it's side as a side table. But the other day I had an idea.
I decided to give it a coat of white paint and add some wheels. I had these wheels already from a local mod podge type store (for the locals it was Mike's Merchandise) that I bought without even knowing what I would do with them yet. I cheated and used Gorilla glue to attach them to the bottom after wrestling with difficult holes and a drill.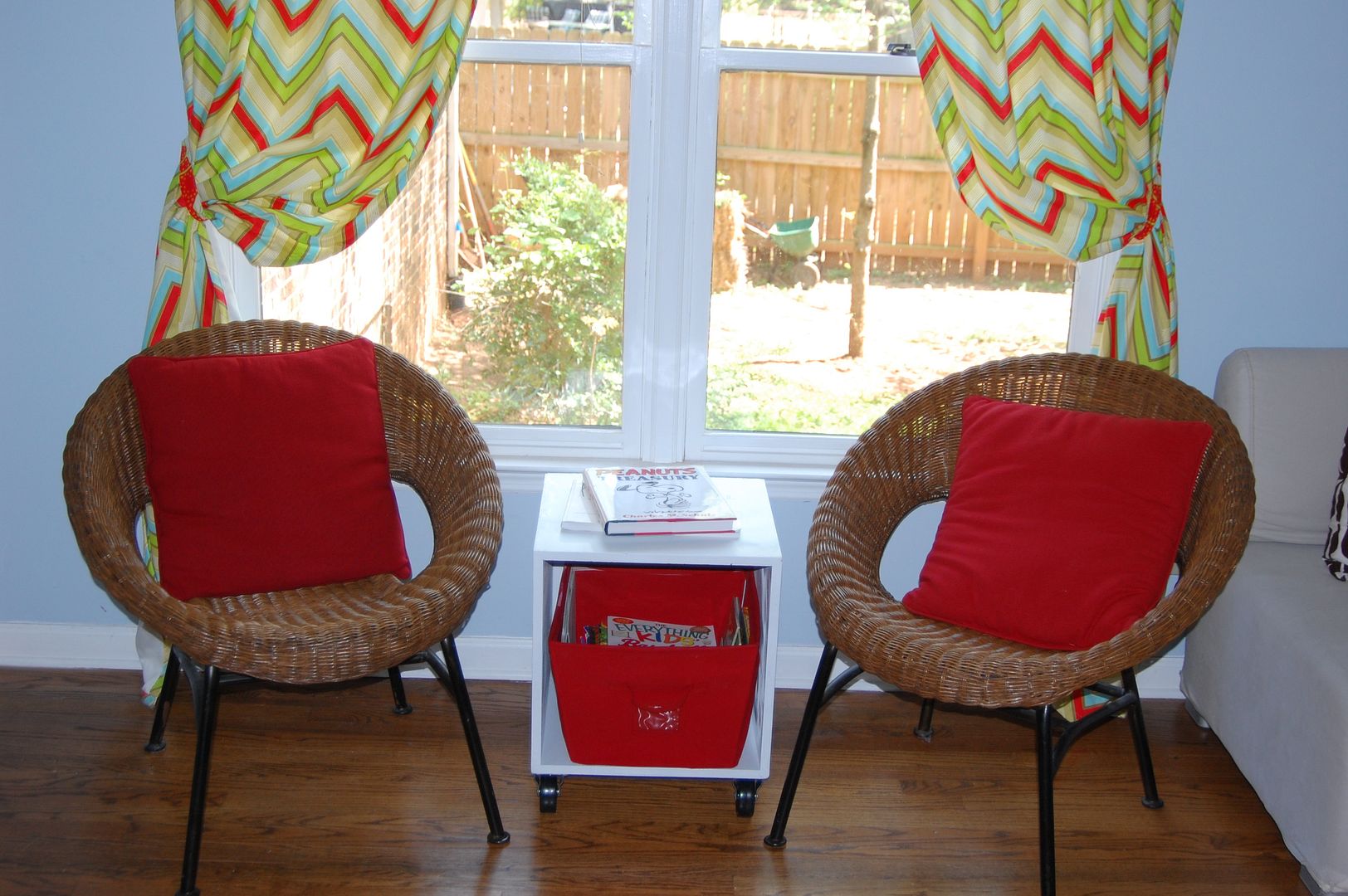 So now it is to house the kids magazines and some popular books they like to sit and read in the living room.
Simple and sweet!! And I think even Snoopy approves! ;)