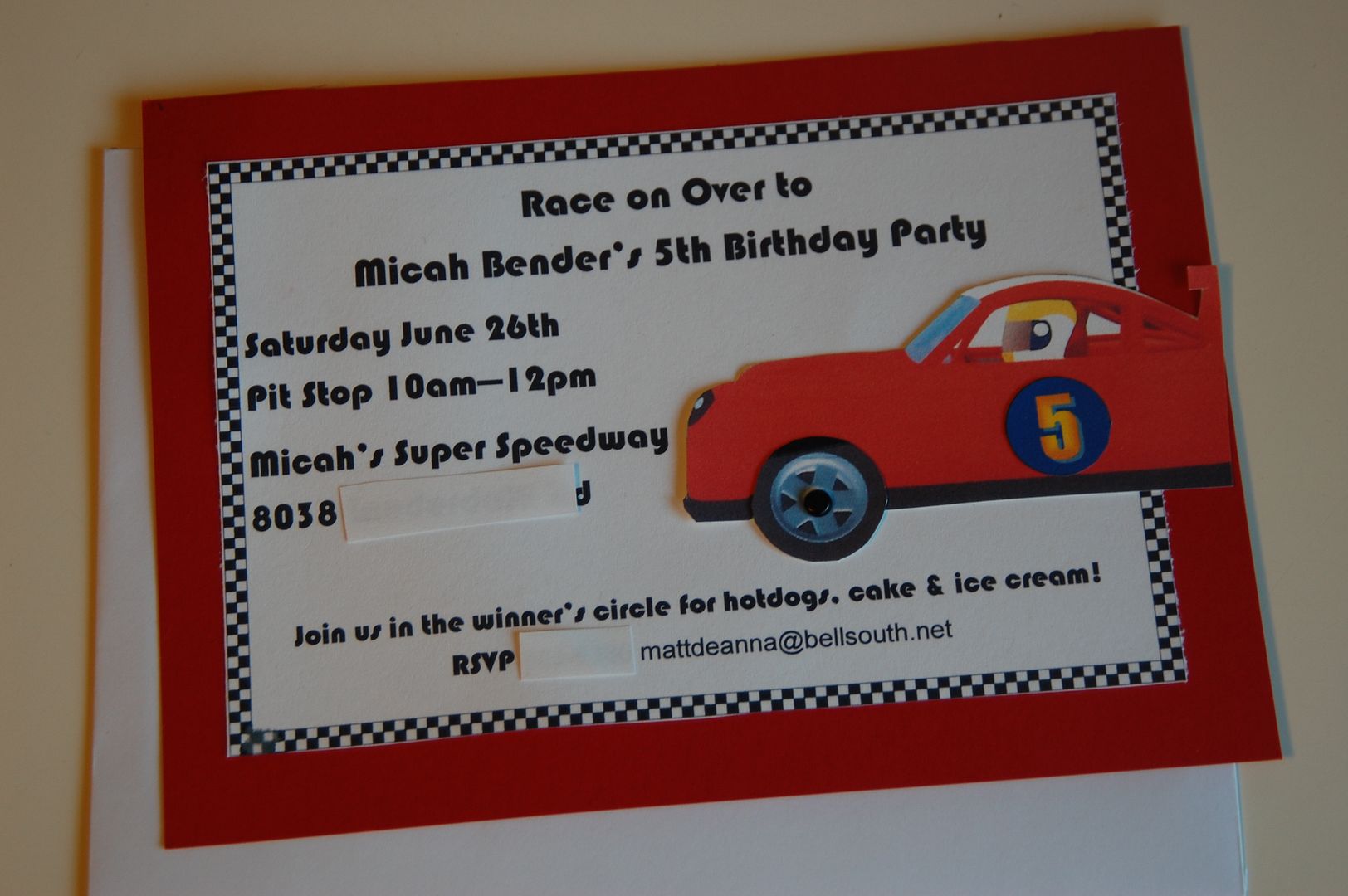 Our June has been so busy it has flown by! Micah's birthday has kinda snuck up on me. We're celebrating his 5th (that's FIVE years people...my little boy is going to be 5!!! when did this happen??) birthday this Saturday with a big race car themed party. We will have it in our back yard as usual. I'm super excited for all the fun stuff we will do.
Here's stuff we have planned:
Red light green light game
Races on a 'track' on our patio using the plasma cars and these cute race car play helmets I got
Maybe a craft~making vanity plates
Train table converted to race track and bunch of matchbox cars free play
Race car pinata
Bouncy, sand box and swings as usual
Hotdogs, chips and fruit cup served in cute little paper trays
Cupcakes and race car cookies
Of course I'll post a full report with links after it's all over. :)
As for the invitation I made above, I used publisher to create the top part with the checkered border. Printed that on white card stock and used double sided tape (oh how I LOVE double sided tape!!) to put on top of the red card stock. Then I found this race car image here (click on the race car template link), reduced the size and printed it on white card stock. Oh and the original car has a number 1 so I made a five to tape on top of it. Because of the layout of the words I couldn't fit the whole thing so I cut off the back. The wheels were printed separately and I used tiny black brads to affix them to the car.