Last Tues my baby started preschool. She goes 3 mornings a week.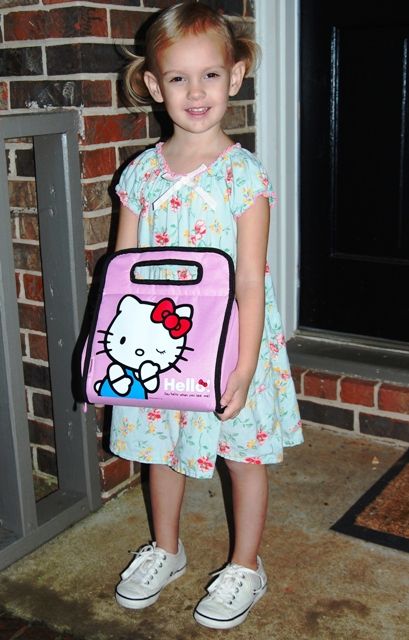 She was SO excited to start. She sat down to her play dough and just waved goodbye without any fears or tears. She absolutely LOVES it. For the first time ever I got to volunteer to be room mom.
Though it's kinda weird being alone...first time regularly in almost 9 years. I'm getting used to it...sort of. Maybe. This transition doesn't bother me too much (though I did cry the first day), it's the thought of that in 2 years she will be in full day school. And no more babies at home. :( So we are taking advantage of the Mondays and Fridays she is home with me. Story times and play dates and having fun together.
And my mornings free I am able to clean the house and bake fresh banana bread for after school snack. Mmmmmmm....the house smells wonderful. :) Can't wait til the kids come home to hear the stories of their day over some banana bread and milk.