Last month while I was at my
sister's house
, I went thifting one day and came across this glorious frame at a Goodwill. Luckily I was able to fit it in the back of my hubby's Fusion to bring home. I knew exactly what I wanted to do with it.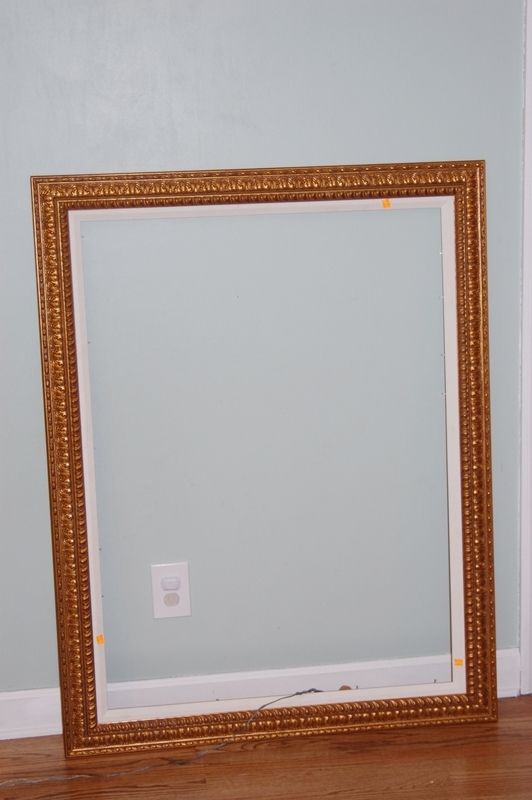 First I pulled off the white part of the frame and wire hanger.
Then I spray painted the gold frame a gloss white.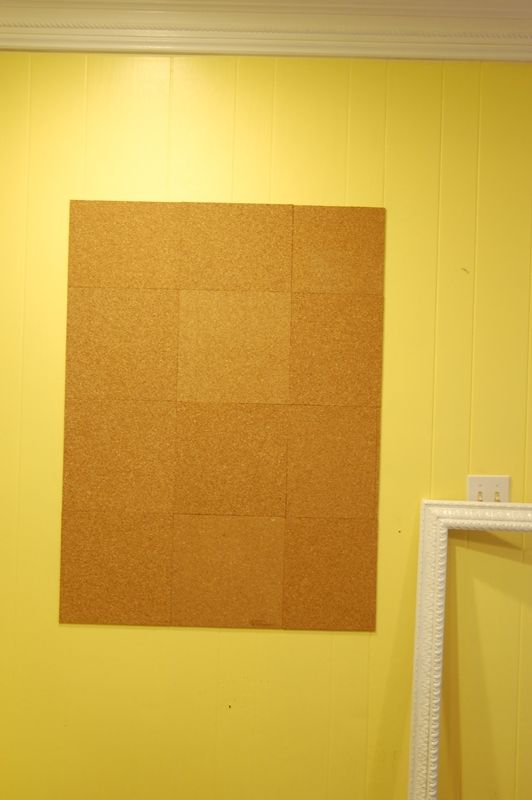 After carefully measuring the inside of the frame I mounted cork tiles to fit the frame.
Some I had to cut down to size with a sharp blade.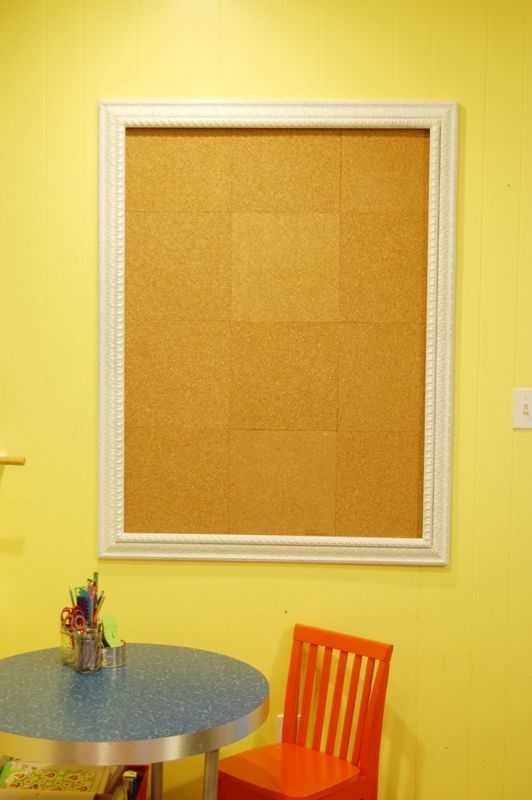 Then with 2 nails in the very top of the cork tiles and some command sticky strips along the other sides, I hung the frame on top. My giant happy bullentin board. :)
That makes me think of this
fun REM song
. Talk about color explosion! :) And talk about dating myself! ;) My favorite REM song was
Stand
and I would stand in front of the tv copying all the moves. lol I was cool like that.
Stay tuned for the entire playroom makeover.