I used the original size for the teddy bear hats and enlarged it to 125% for hats for the children.
For the fringe topper I took a few sheets of white tissue paper layered and cut into 1" strips. Then I cut fringe on one side and then rolled a small section up and taped it to the inside top of the hat before taping the hats together.
Then I used a layer of super glue and tape to attach the elastic chin straps.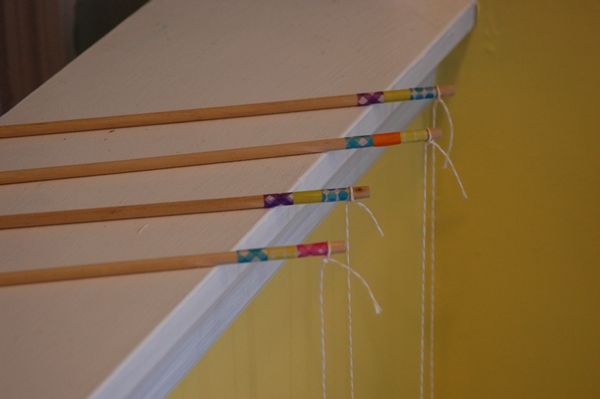 For the fishing game we did at the party (link to inspiration/fish template in
party post
) I made fishing poles with skinny dowel rods. I used pretty printed masking tape to deocrate the ends. ThenI tied bakers twine to the end securing the loop to the dowel with glue so they wouldn't slip off.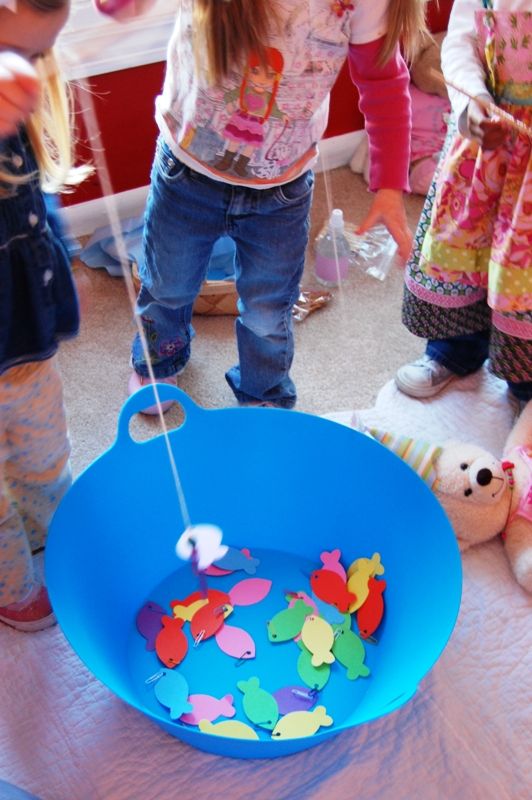 At the end of the bakers twine, I tied a wooden bead and super glued a strong tiny silver magnet (bought at Hobby Lobby) to the bead.
The girls loved loved loved fishing. :)