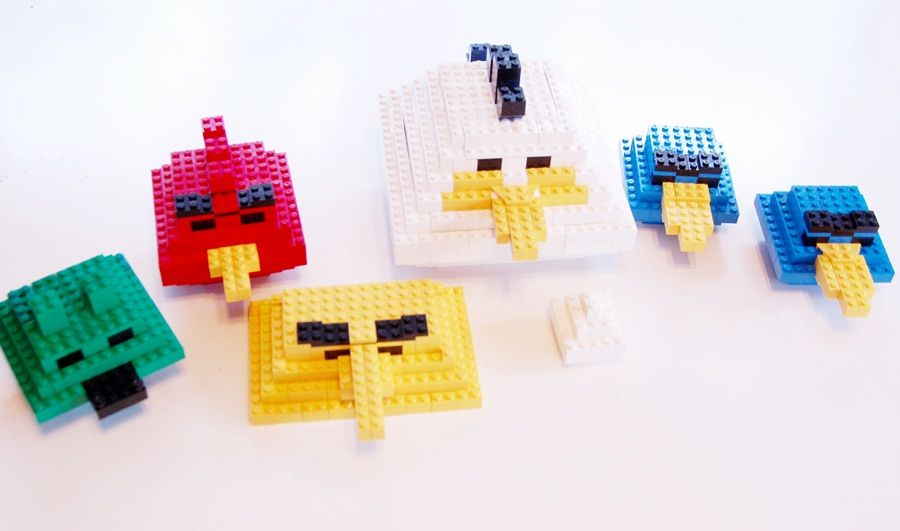 One morning I woke up to find a whole flock of angry birds made with legos.
The 10 yr old made them.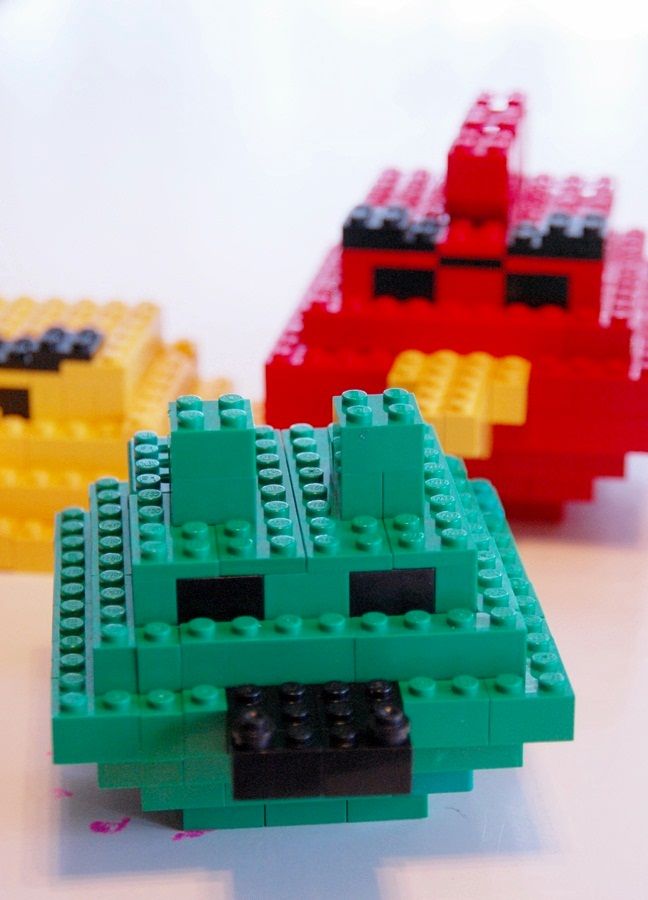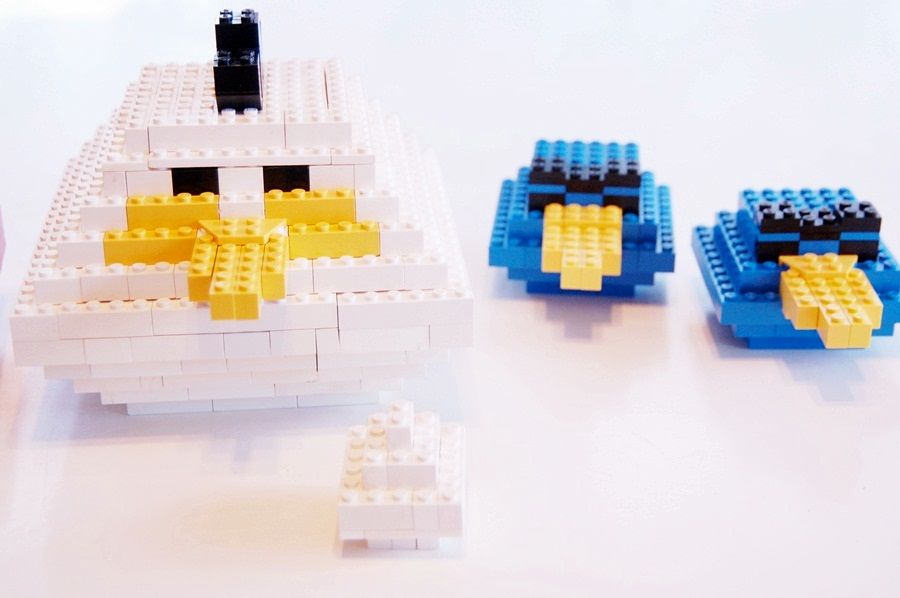 I was quite impressed by the detail he went into making them!
And they are giant! lol
The white one is quite heavy.
Since then, he's made a small red one and one small piggy that he stacked inside his little sister's blocks to play his own game.
But I guess he kinda beat me to it!