One of my fav things to bring to those end of season Little League parties is baseball cupcakes.
I go a little overboard with them and make them for the team we represented that year.
The kids always get a kick out of it.
To make I simply find the logo of our current team online and copy and paste the picture in a publishing program.
Then resize to fit in my bigger hole punches.
I punch a coordinating color with my biggest punch and tape a lollipop stick in between the two and insert on top of baseball cupcakes.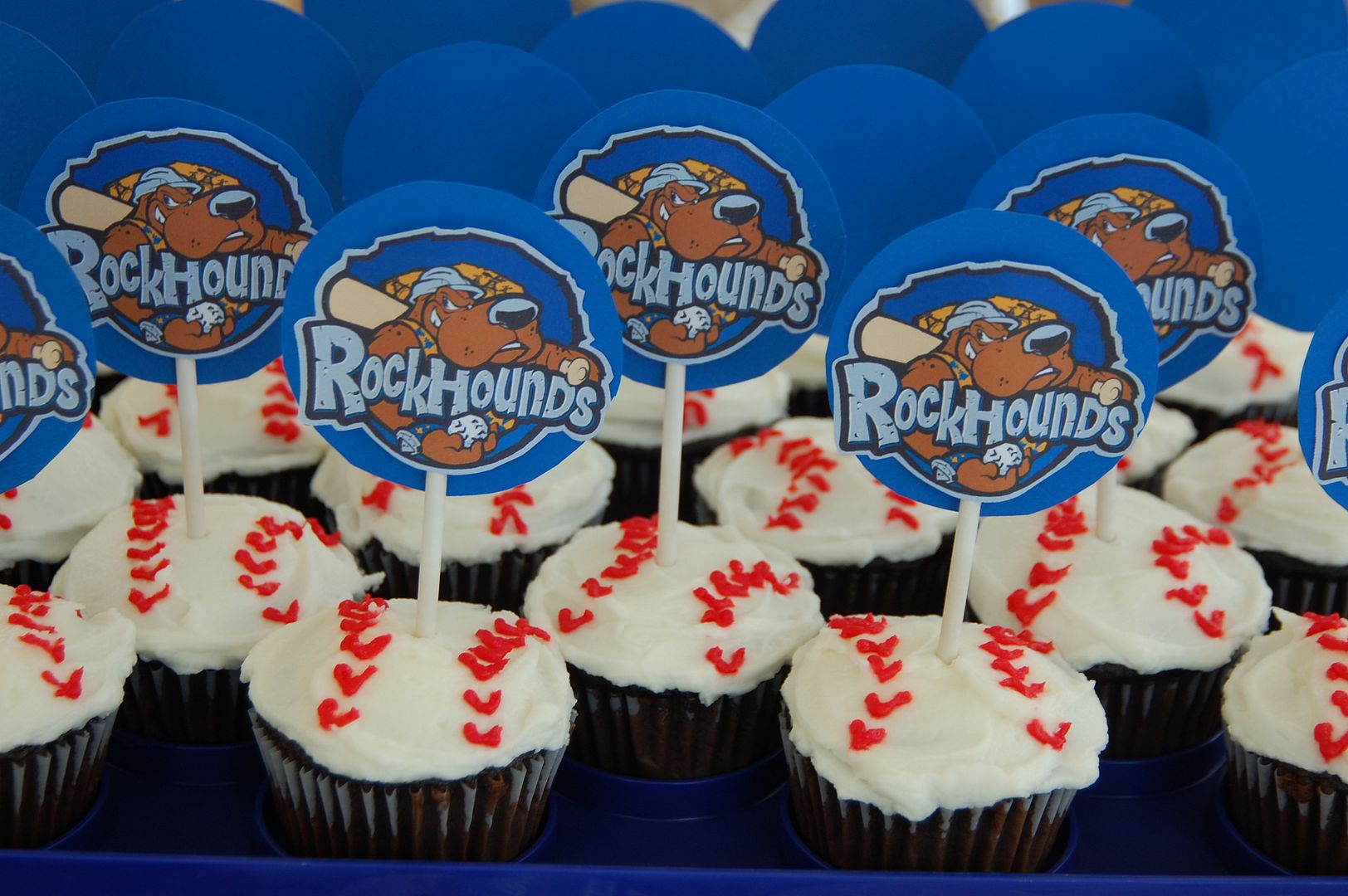 These are from Z's coach pitch team party 2 years ago.
Micah really enjoyed his season of baseball and his coach pitch team did pretty good!