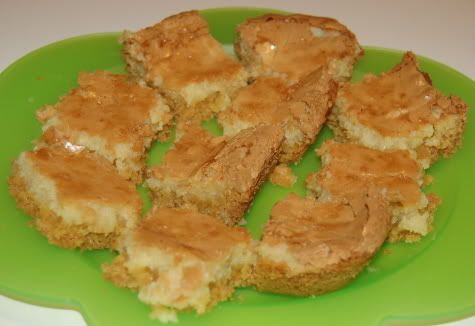 Upon request here is the recipe!
Chess Bars
1 pudding in the mix yellow cake mix
4 eggs
1/2 C butter, melted
8 oz cream cheese
1 tsp vanilla
1 lb powdered sugar
Mix butter, cake mix and 1 egg. Grease 13x9 pan. Press dough into pan.
Beat cream cheese with 3 eggs and vanilla til creamy. Beat in sugar til smooth. Pour over crust. Bake 350F 45 mins.
For chocolate crust, sustitute devil's food cake mix.