Just some gifts for a house warming. I made some things for a single mom and her daughter.
I made matching aprons for them (child sized in the picture) and matching pot holder and embellished towel, all folded neatly into a glass cookie jar. One day I promise myself I'll make my own cutsie apron. Maybe after that tote bag I've started for myself a year or so ago. ;)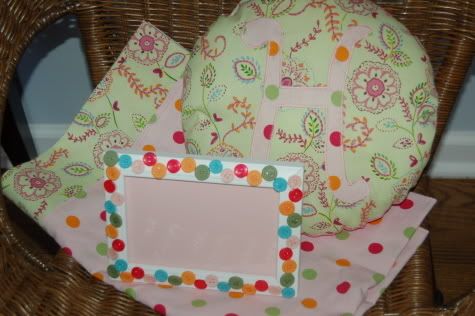 Also for the young girl I made a pillow case, matching throw pillow with initial and a coordinating button frame.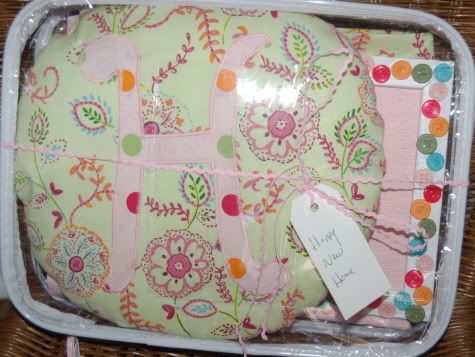 And placed them all in this. I always wondered what I'd do with all these sheet casings that I always though could be used for something. :)
It was really refreshing to do some house stuff as I've been bogged down with baby gifts for some time now.
Speaking of, here was my latest baby gift. Made a
hoodie towel
and wash mitt to go in this bath themed gift.