Then Sat we played in the snow. We had a tiny bit of accumulation here in the deep south. The kids had us out in it at about 8am on Sat morning. We didn't mind as aside from Zachary, the others had never experienced snow.
Daddy made snowballs for everyone and the boys immediately took pleasure in smashing them on the driveway.
Not real sure what happened to Kalla's though.
Then they made a miniture snowman on the deck with more snowballs. It was so small and fragile, all I could get in it was a few small sticks for arms. But they liked it anyway. :)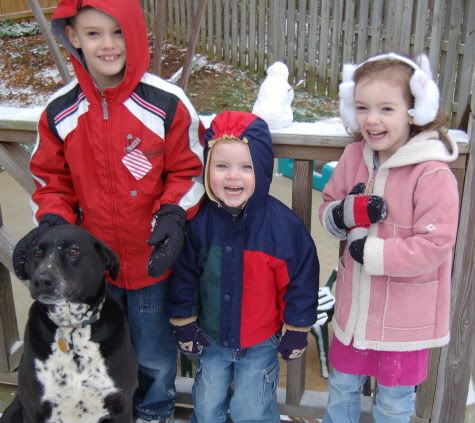 All was melted by noon. This week we are headed to warm spring like weather again and I hope it's here to stay. :)