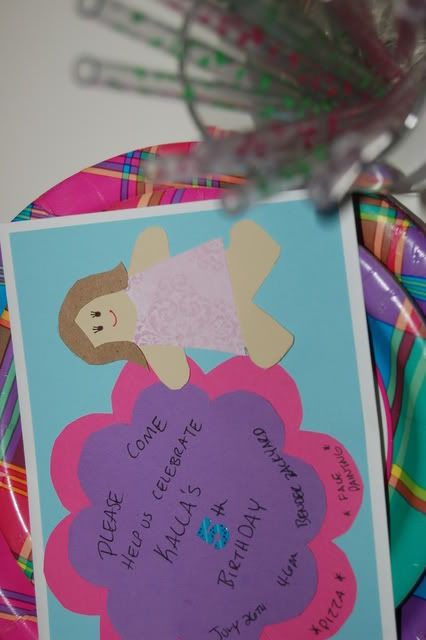 ....if I do say so myself! I've been working on these invites to
Kalla's
party next weekend. No particular theme, but I did promise flowers. So lots of bright colors (and she has approved the plaid plates I picked out) and flowers and balloons. I've hired a balloon artist/clown lady (she doesn't wear the makeup though...that would likely freak out 2 middle children in our house). She will make balloon animals and paint faces for an hour on our patio. So I don't have to come up with crafts or activities. $5 pizzas, flower cupcakes and lots of decorations and we'll call it a day. I'm rather pleased with my cute
invitations
. I don't scrapbook, so limited supplies there. I used cookie cutters actually to trace my flowers and gingerbread man figure and added a dress and hair.
Speaking of
scrapbooking
, while I don't as mentioned above, I do have lots of use for many of the supplies for making invitations and other paper crafts.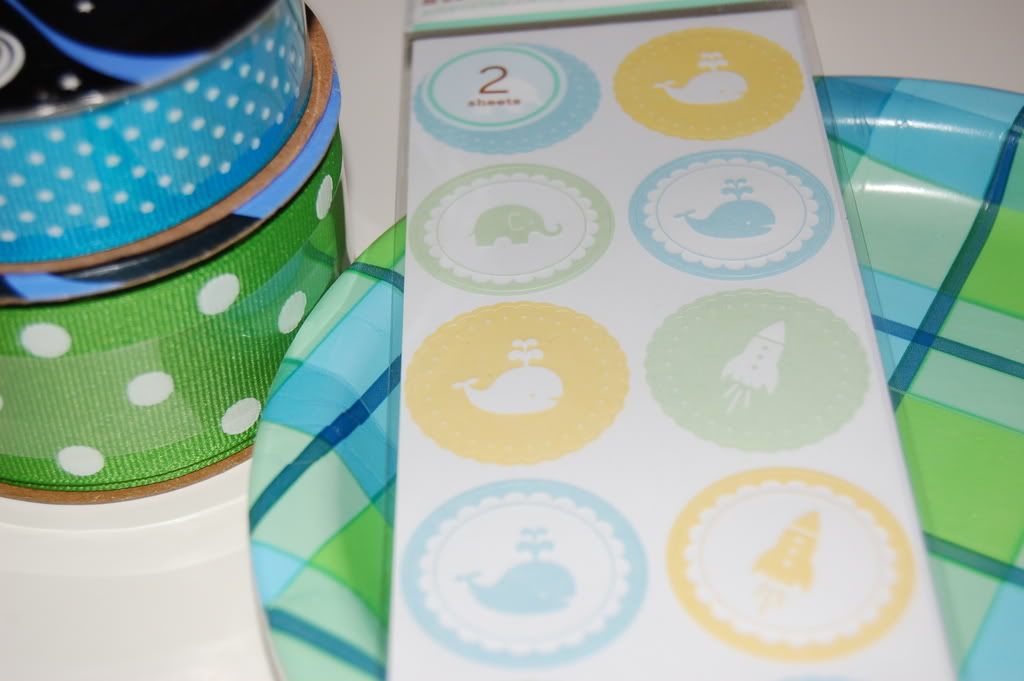 So I was SO stoked to see the MS craft line at Walmart!!! I know I could go to Michaels for that stuff, but that's all the way across town! Now I have access to a small, but nice selection down the street. I picked up these adorable stickers to make cupcake decorations for a baby shower I'm hosting this Sat. Got the plaid plates (I must be in a plaid mood lately) at Target. I just love blue and green together...esp when it's not just fish and frogs!
Other crazy things I'm doing this week, only days before hosting a party in my home are making new curtains for the living room.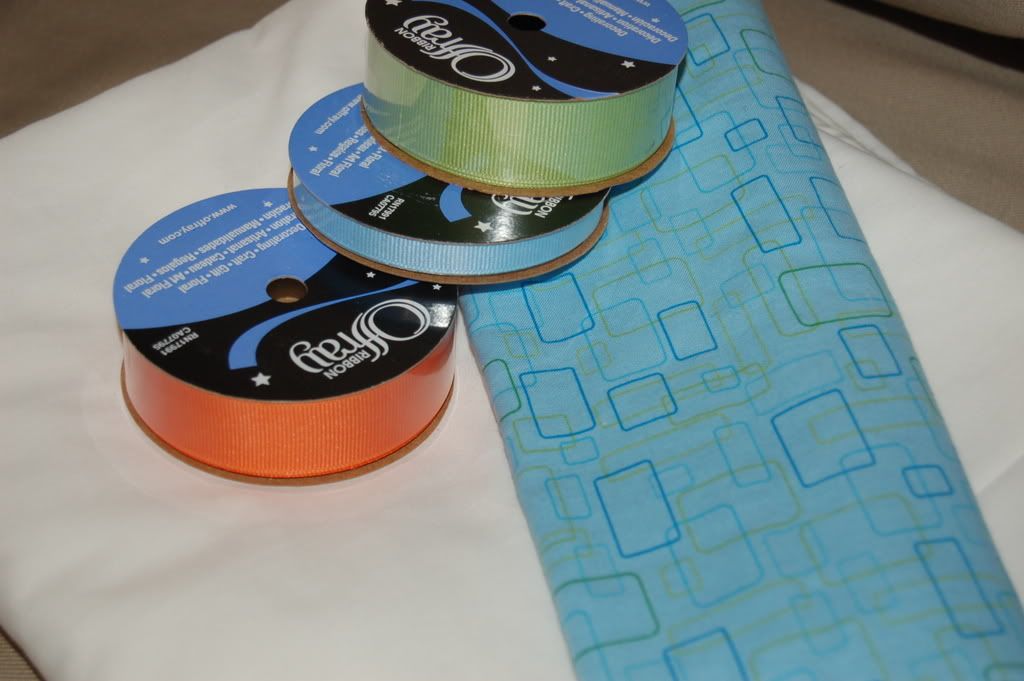 And it would just NOT be normal for me if I wasn't taking on a huge project days away from a party. I'm finally getting around to painting the front room (it has no name nor furniture, but I've been determined to get rid of the beige in this house, wall by wall!) This is our extra room. It's been the 'train room', storage room and 'basketball room' as when we first moved in 2 years ago, it held everything we didn't know where to put. However, this is the room right in the front door to the right, so I didn't like that for long. Then it held the kid's train table and lately it has a toddler basketball goal, which believe it or not Matt and Z have quite rousing games of basketball!

Anyway, it can't just be any color! It will be red. Which means 2 coats of grey primer and probably 2 coats of red. Wonderful tomato red with white trim (it was beige too.....BLECK!)
One day, I hope to put our khaki sleeper sofa, some chairs and end tables, a piano and nice funky trow rug in here. For now, the red walls will look awesome this Christmas when we put the tree up in front of the windows.