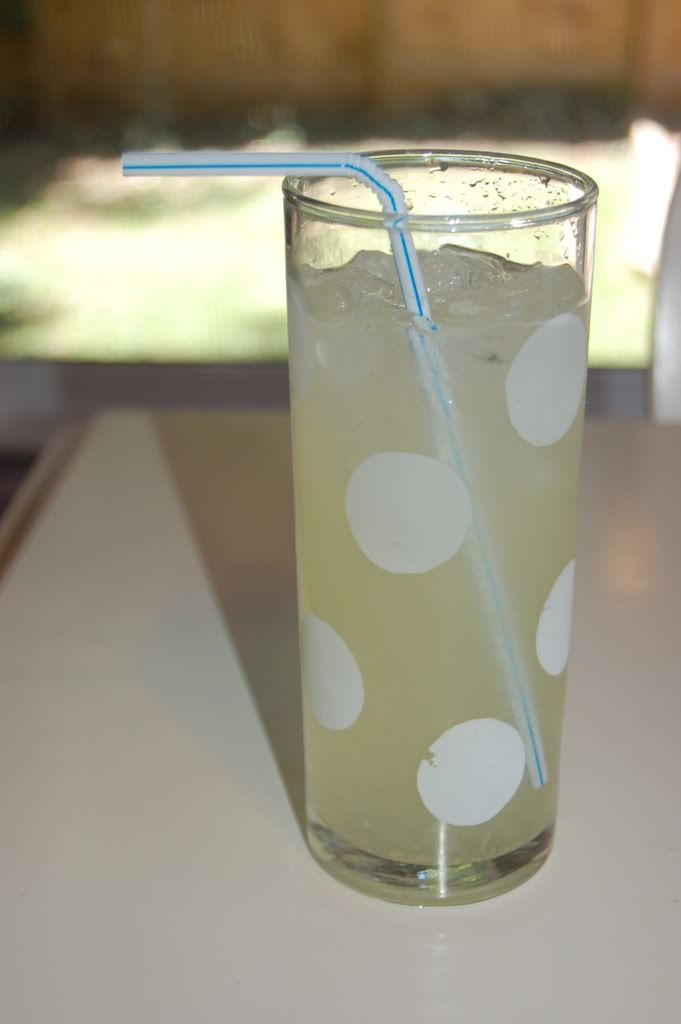 A couple weeks back a lady in my bible class mentioned the 'old days' when Sunday afternoon was spent sipping lemonade on the porch. I LOVE the idea of that! I'm a person who likes to stay busy and it's hard for me to slow down. But I'm hoping that when I do make myself slow down, that maybe somehow time will slow down too and my babies won't grow up so fast.
With that in mind, I decided to do something I'd never tried. I made homemade lemonade. And there was something quite satisfying about
squeezing
those lemons for it too. If you've never done it, I highly recommend it. I don't know if I could ever go back to fake lemonade now!
lol
It's extremely simple to make too. Just a cup of sugar and cup of water and boil til dissolved. Mix with cup of freshly squeezed lemons and 3-4 more cups of water. Makes about a quart (I made double and made 2 quarts...it took a whole bag of lemons.) Made
these cookies
to go with it and we were in heaven. I
definitely
plan on spending more time on the deck sipping lemonade with the kids.
Completely different note, I got this in the mail the other day.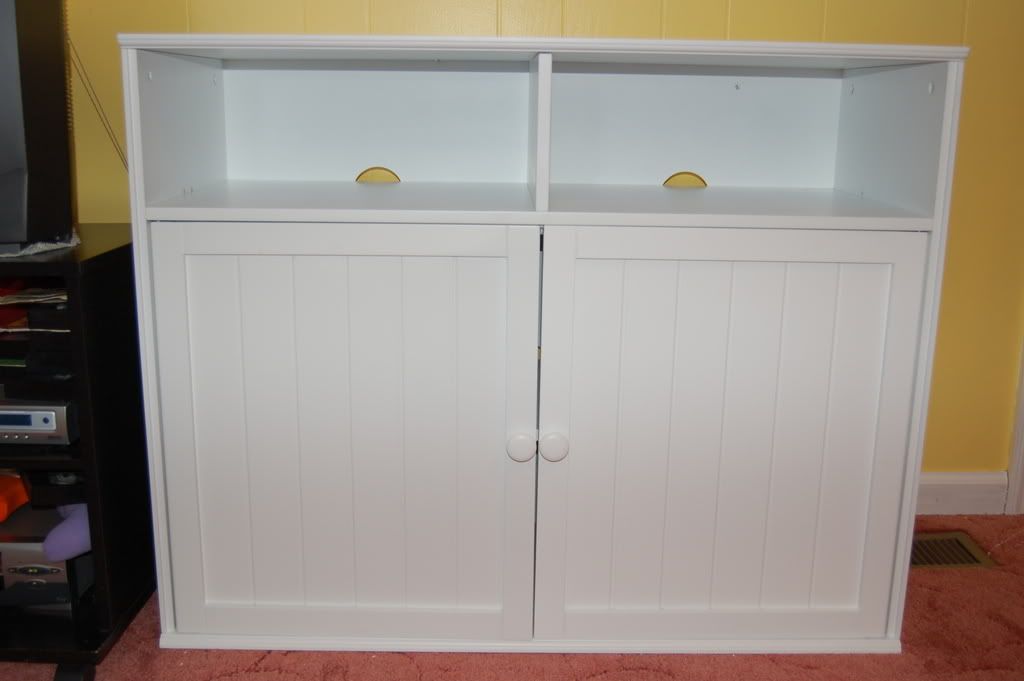 This
tv
stand from
Company Kids
for our
playroom
. Love it already. Won't be putting anything in it or the
tv
on it til we can secure it to the wall (it's kinda tall, esp compared to our kids and can't take the chance of them pulling it over with the
tv
on it.)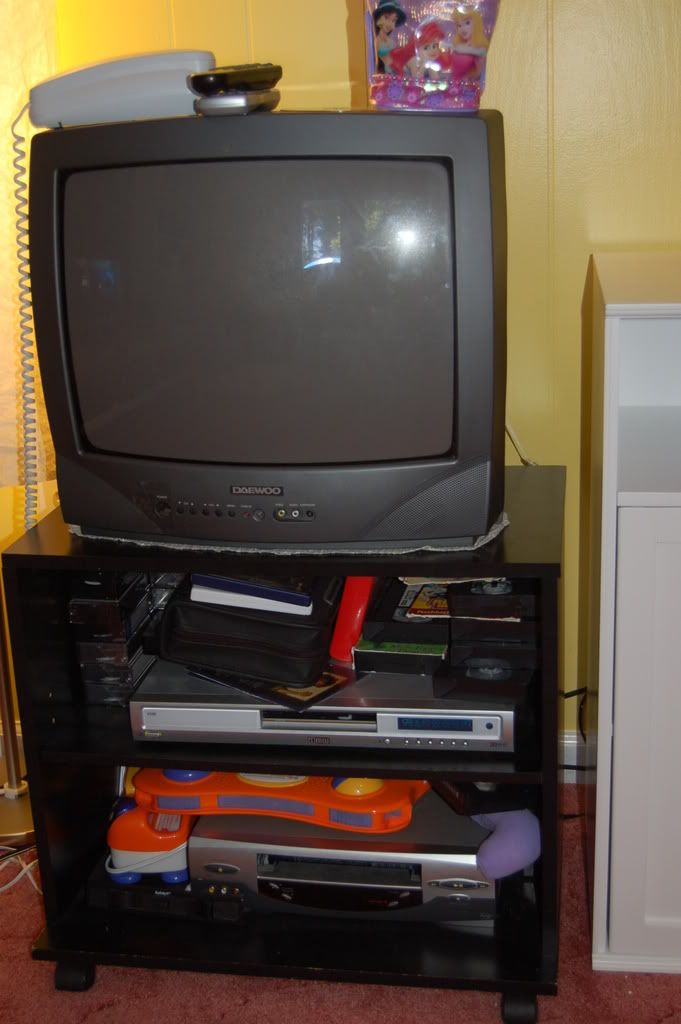 Definitely
a HUGE improvement over our old one! ;)