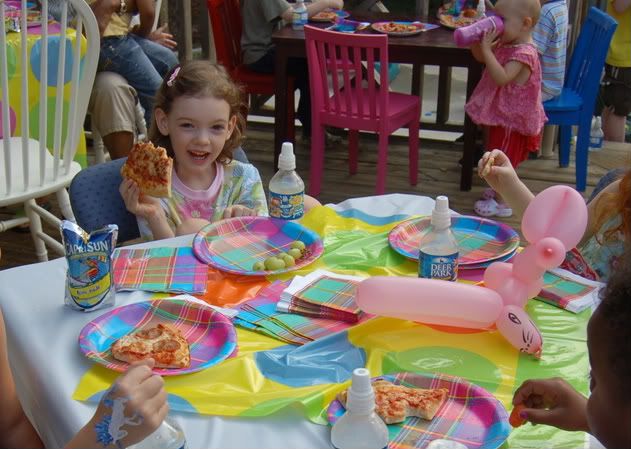 We had
Kalla's
birthday party this past weekend. Everyone had a really good time.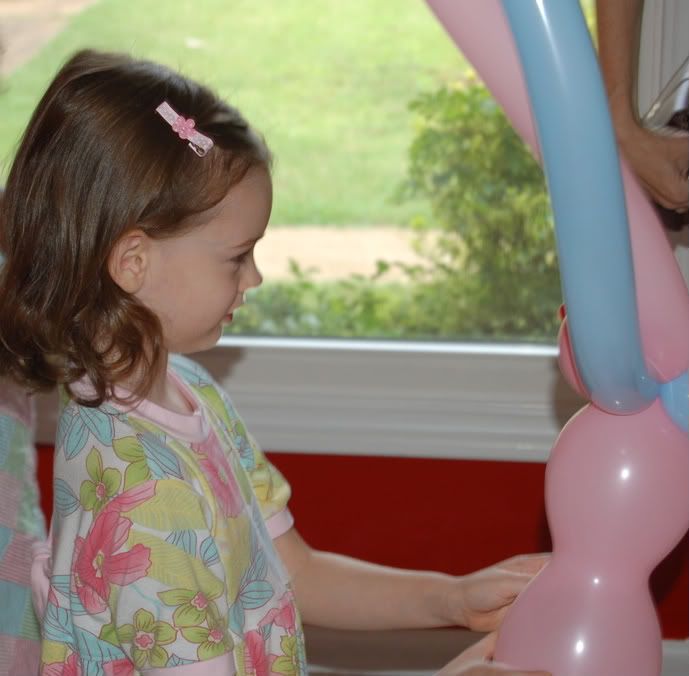 We hired a lady clown to make balloon animals and paint faces (or arms in this case). Here's
Kalla
with her big butterfly balloon.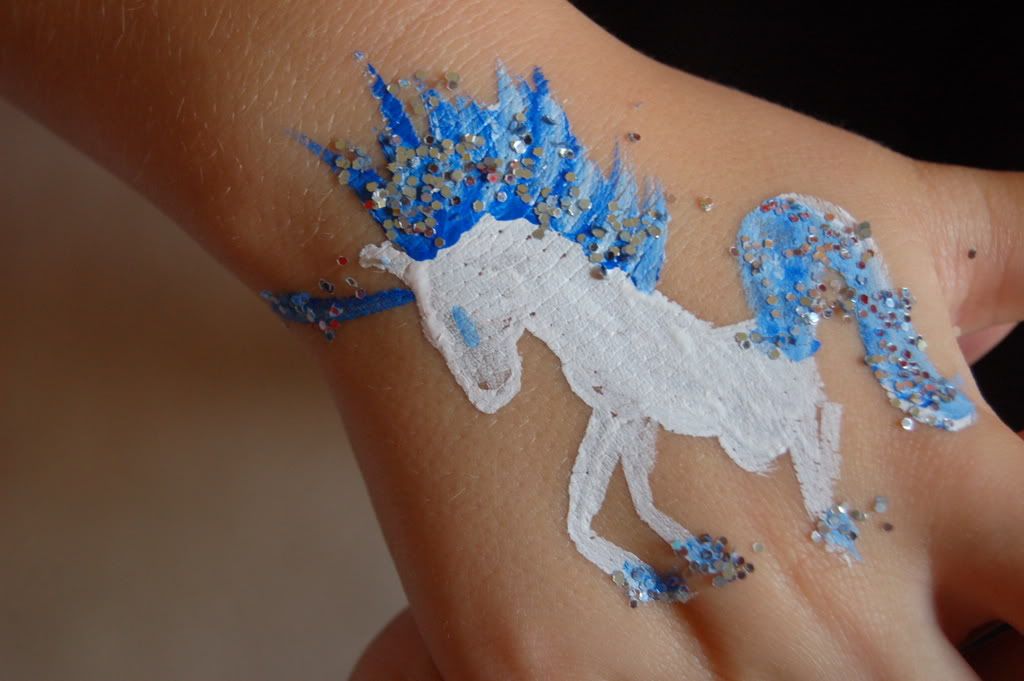 The lady painted wonderful glittery pictures on the kids arms and hands.
They were very proud to show them all off!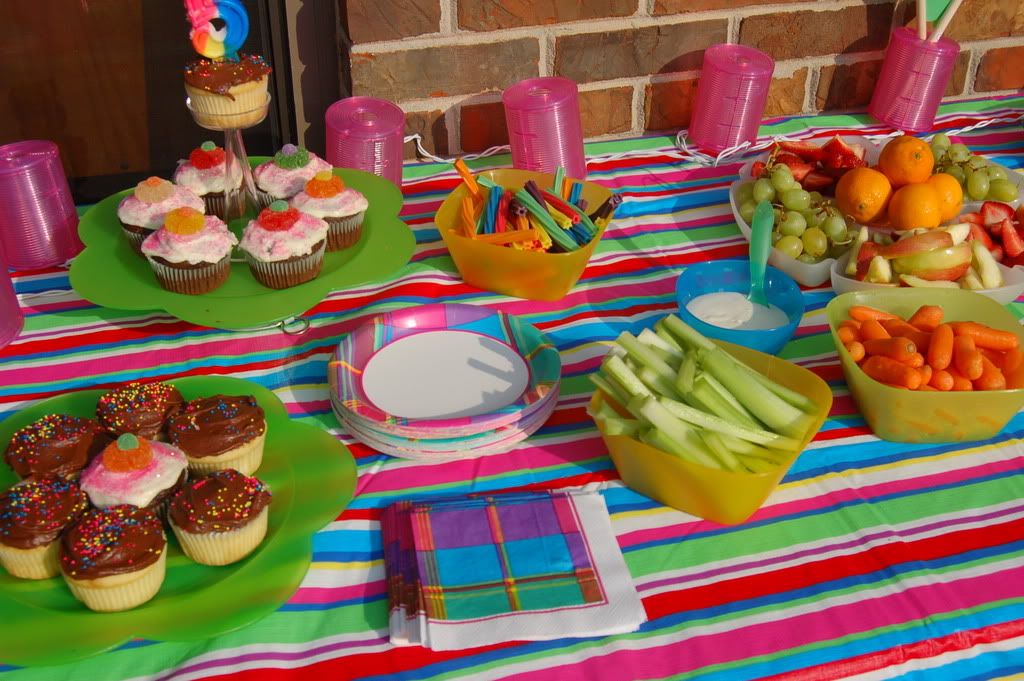 Here's the decorations. Pretty simple.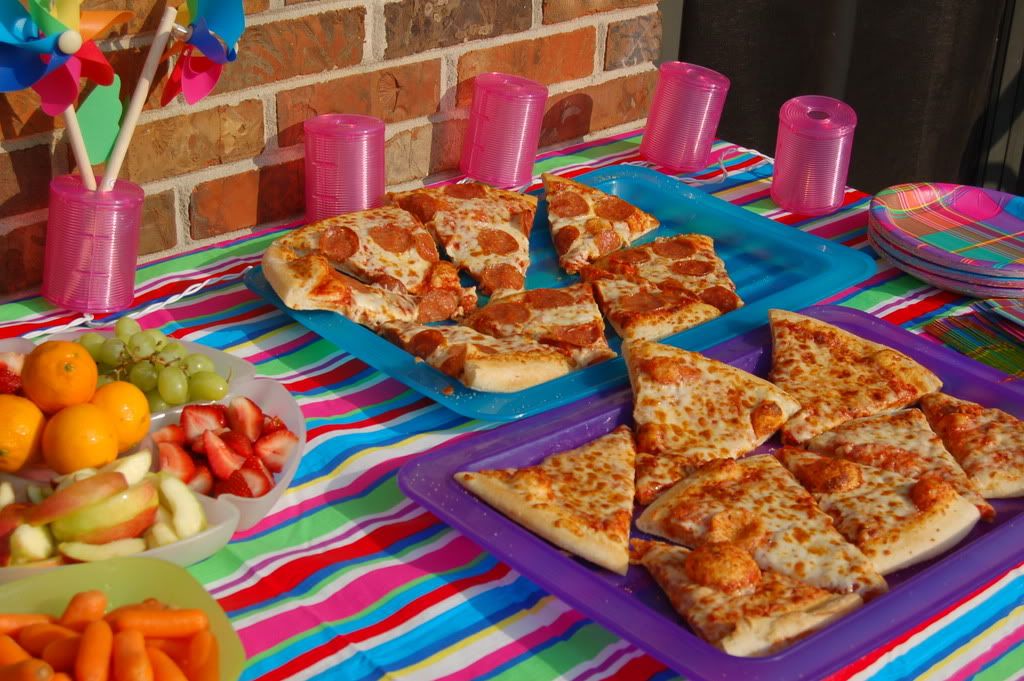 Though I couldn't bear to put pizza boxes on the table so I put the pizza on large plastic trays.
I made the
flower balloon decorations from

Martha

Stewart
...a surprisingly easy project.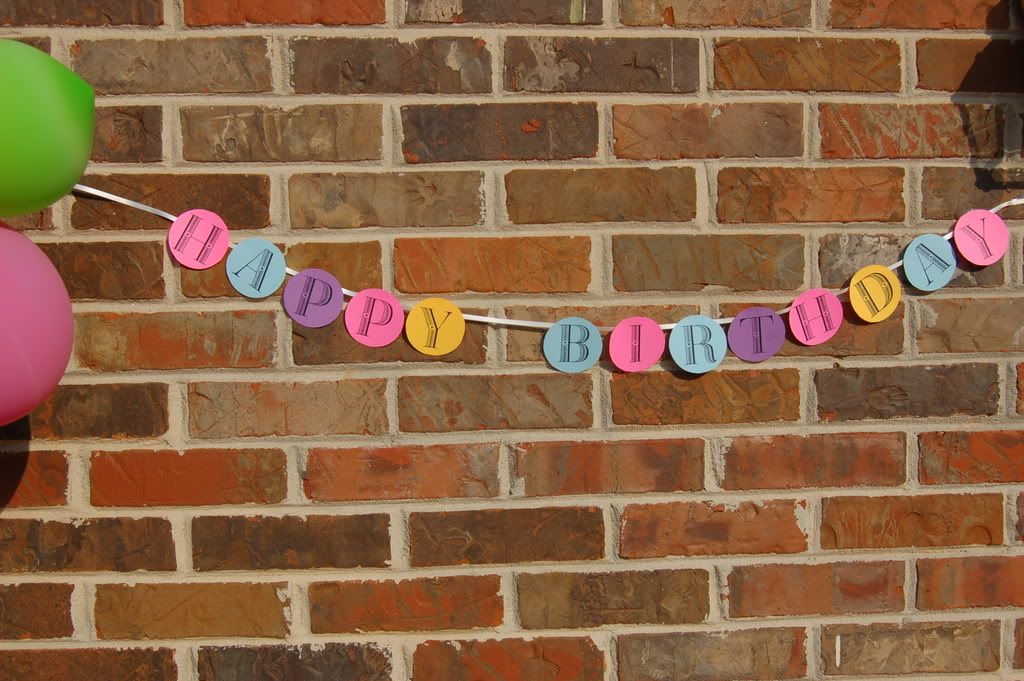 And a banner from her site as well.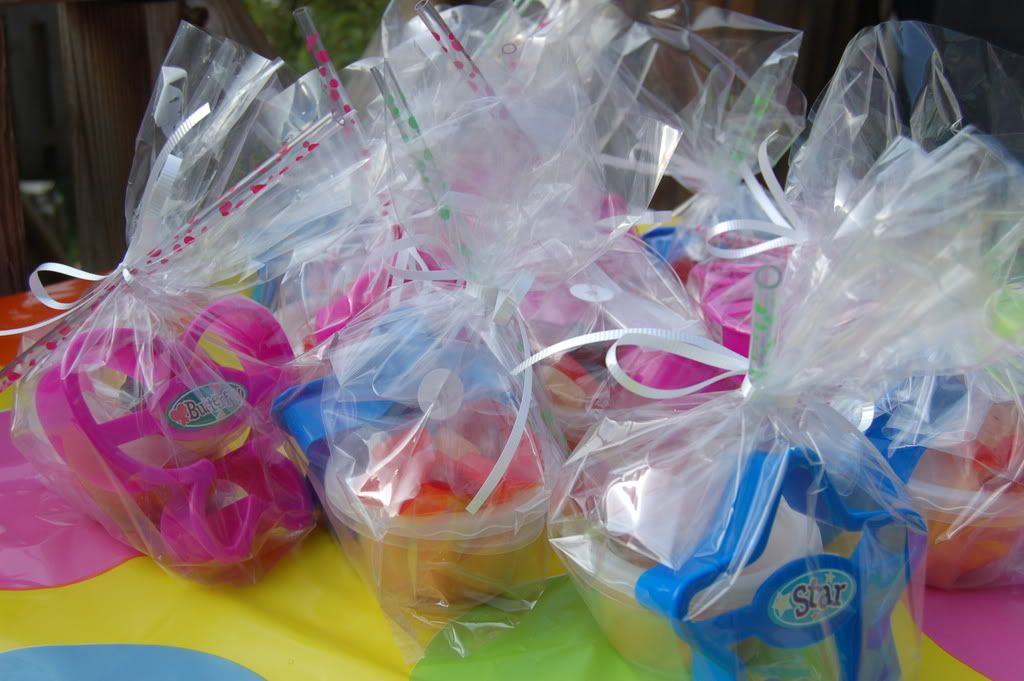 Party favors were the
glitter

playdough
(pink for the girls and bright orange for the boys) and cookie cutters and small bag of candy.
....And I'm still recovering!
lol