I made a few little gifts for a 3 year
old's
bday
party we went to this past weekend. I made a crayon roll for the first time ever.
They are really straightforward to sew, but
here is a tutorial on them
which is nice if you don't want to figure out your own measurements.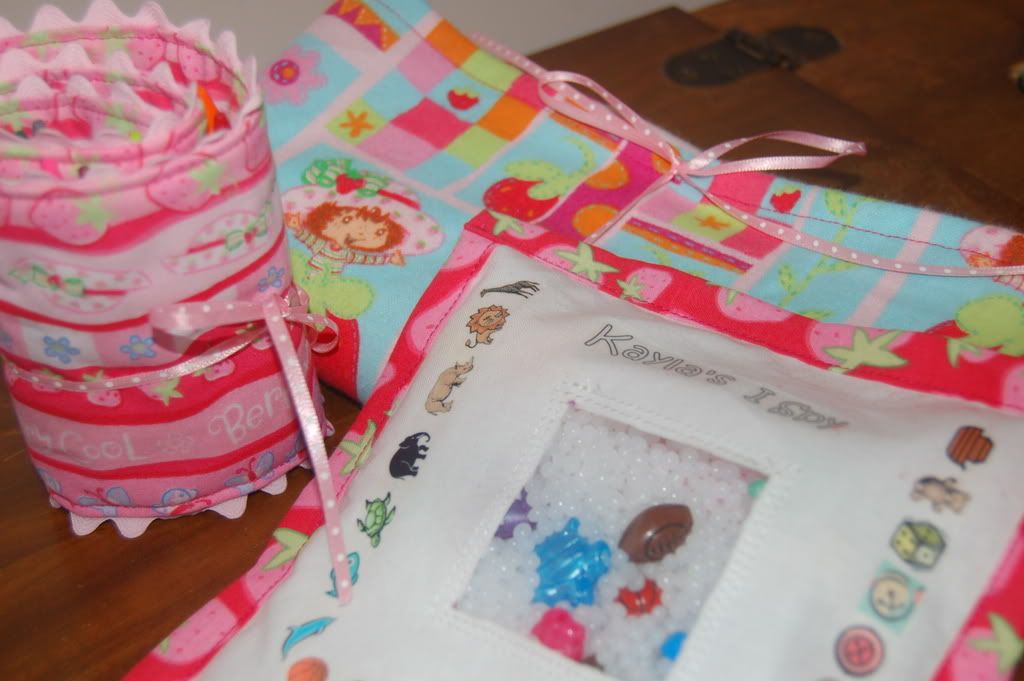 I made that and an
I Spy Bag
and traveling blanket...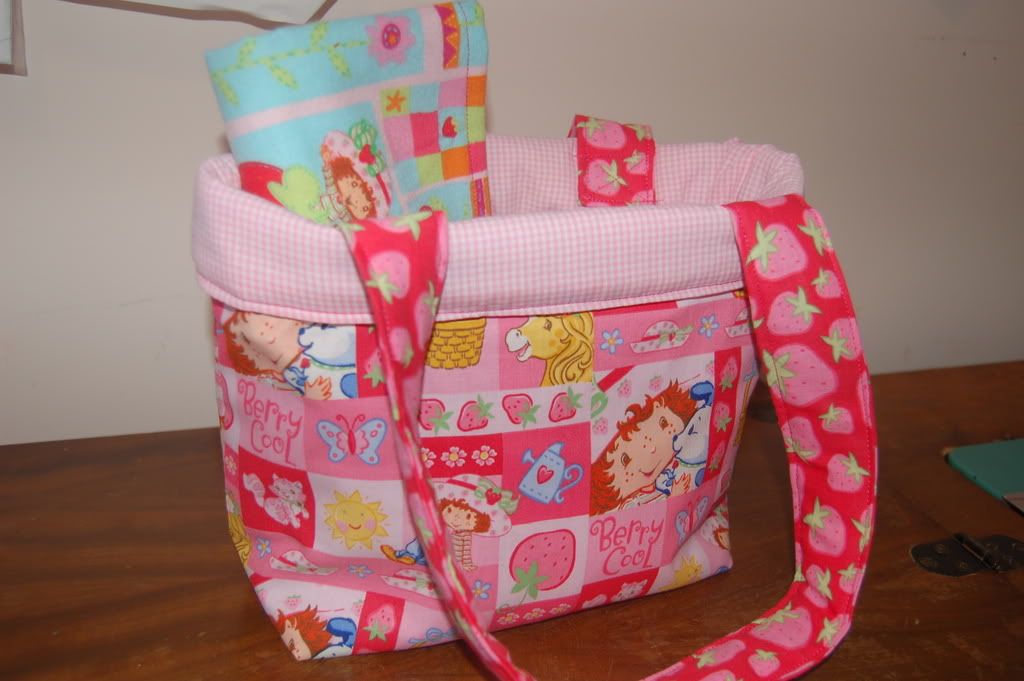 to go in this cute Strawberry Shortcake bag I made her for on the go 3 year old entertainment and comfiness. ;)