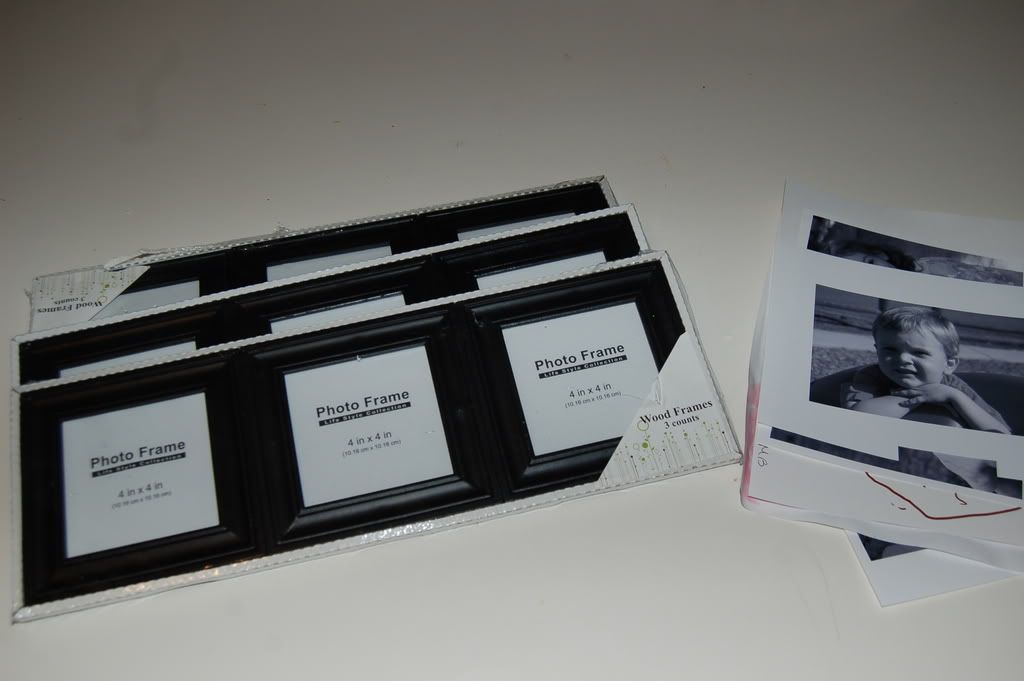 I found these frames while checking out the dollar section of Target. Everything in that section is either $1 or $2.50. These were the latter. Regardless, I thought was a great deal! I instantly thought of an idea. I bought 4 sets, thinking this was one frame with 3 openings for pictures. I thought I'd print a baby/toddler and a current pic of each kid with a picture of their artwork in the middle and hang in our
playroom
.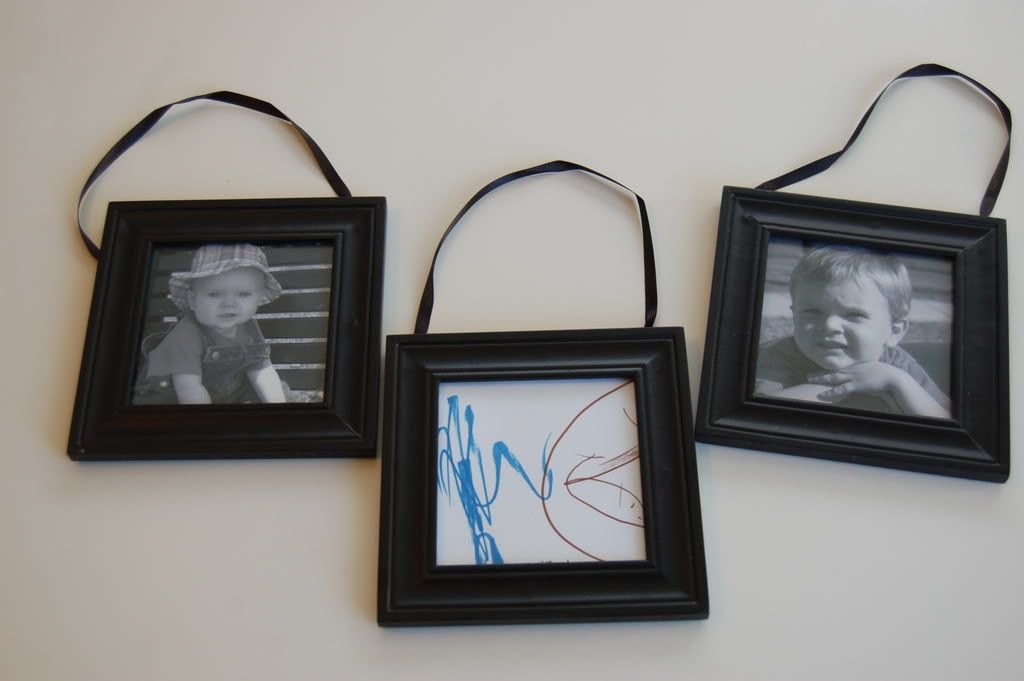 Well once I spent a good part of the the day looking through old pic files on the computer and printing pictures I opened the packaging I found it wasn't one piece but 3 separate frames with a ribbon to hang. I still like them, but not sure how to approach hanging 12 in a collage on the wall. I thought about just not using the ribbon part, but there isn't a good way to hang them with out it as on the back it is all flush. So I'll be working on figuring it out today.
Oh and if you like the frames, they come in white and natural as well. I'm thinking they could be cute to frame pretty paper letters and hang together in a child's room of their name or something playful.
Another project I'm working on.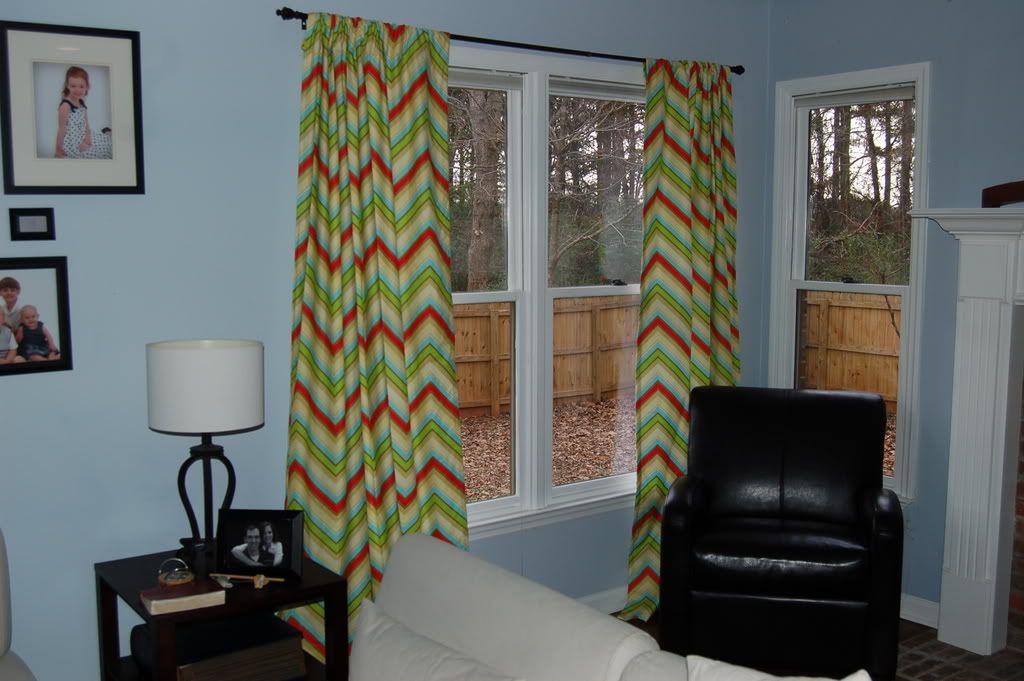 I have to finish one more set of these curtains for the other set of large windows in this room that is to the left. Not sure what I'll do with the skinny windows to each side of the fireplace. Thinking of just leaving them plain...well eventually some nice
faux
wood blinds on all of them.