Mom please skip this post!!! :) You don't want to spoil the surprise do you????
*******************************************************************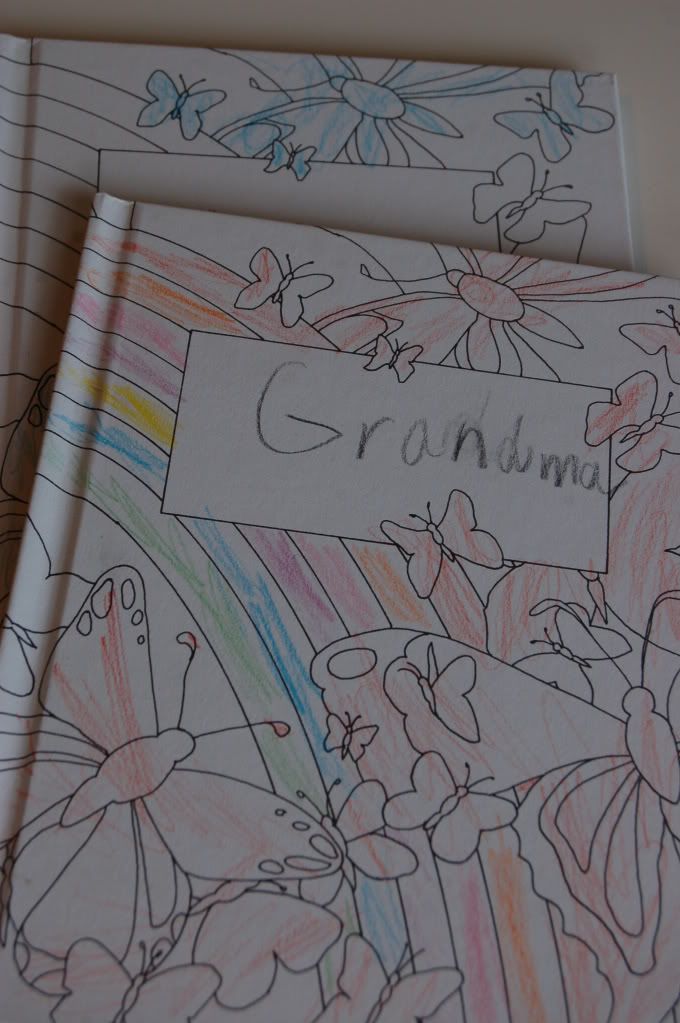 I get these cool
Bare Books
for the kids. They come with a hard cover and blank pages inside. They love them. On my last order I read some reviews how people were using them as Mother's Day gifts. I thought that was a great idea. So the kids are making their Grandma and Nanny a special book from them. The older ones colored the outside cover.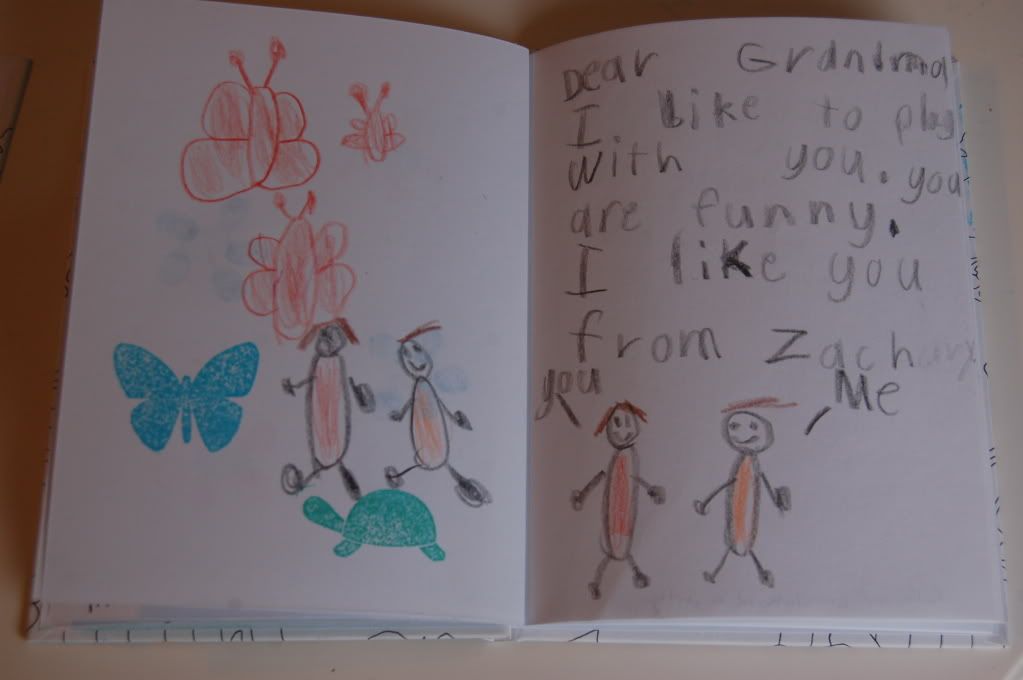 And wrote letters.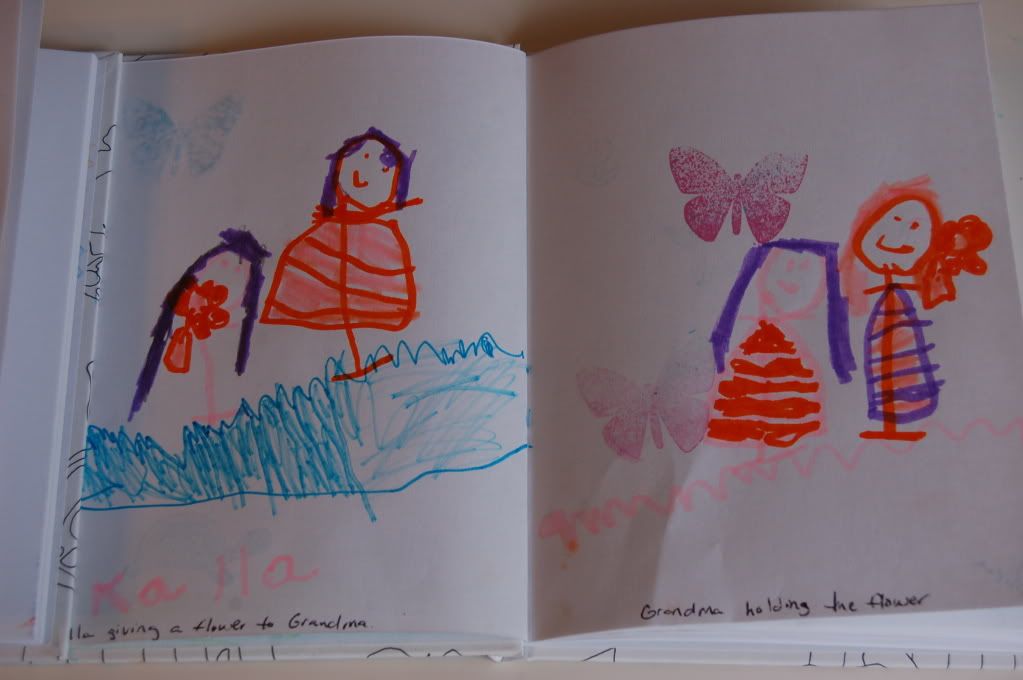 And drew stories about their grandma.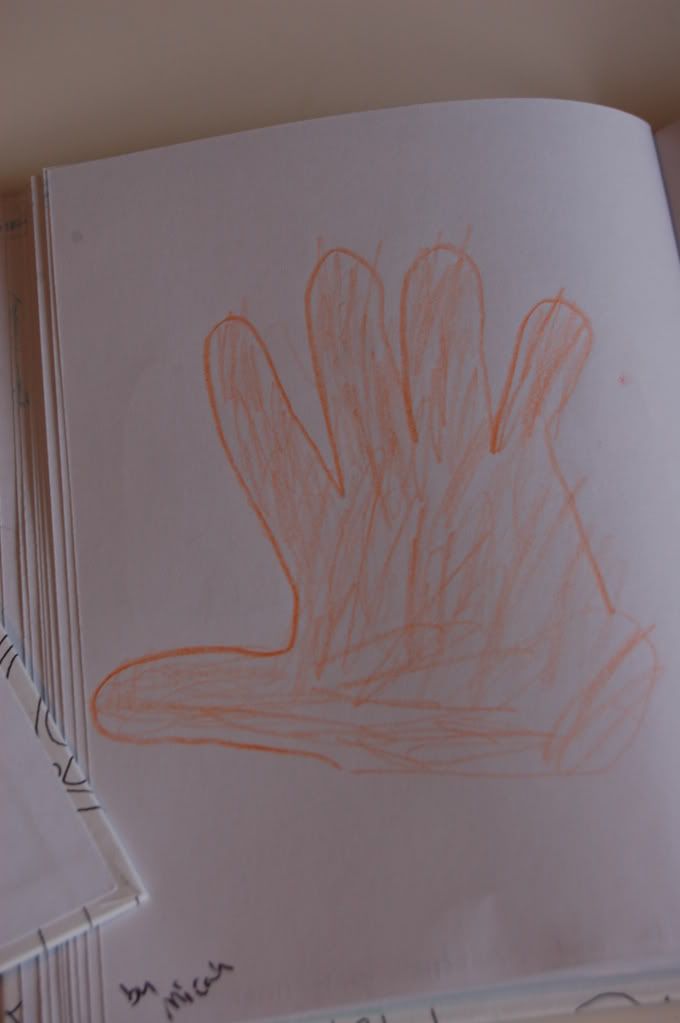 The little ones did hand prints. I traced Micah's (age 3) hand and let him color it in. For him and Kalla I want to also dictate some cute things to their grandmas. Micah also stamped pictures on pages and colored them too....mostly Curious George...lol.
For Maressa (age 2) I did a painted hand print, I drew some hearts that she colored and we did some fingerprint art (colored ink on her thumb and finger to make flowers...lots of cute things can be made with fingerprints...google it for inspiration).
I love this idea because I know how hard it is to organize and hold onto lots of kid art. A book we put their names and ages in can be easily displayed and kept a long time.