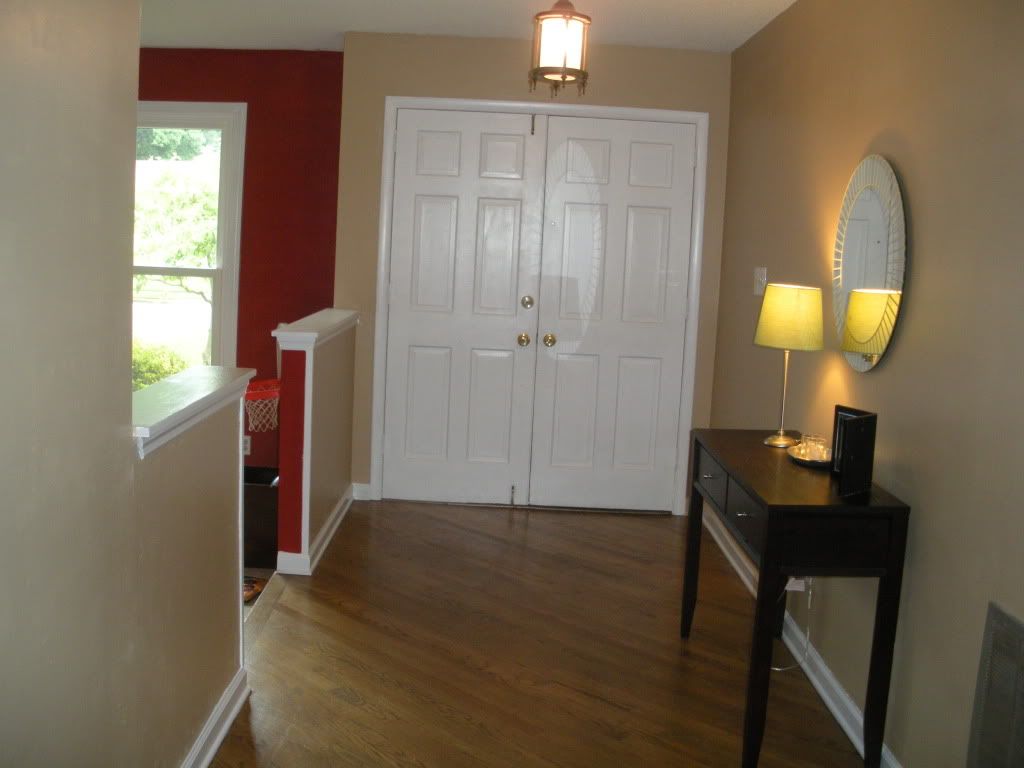 So here's what it looks like now.
Just a little furniture. Mirror was a Target clearance find a few months back. The rest I had around the house and will do for now. Eventually I will replace the pendant light and add a funky coat rack and rug runner. The doorknobs will be replaced too as brass hurts my eyes. ;)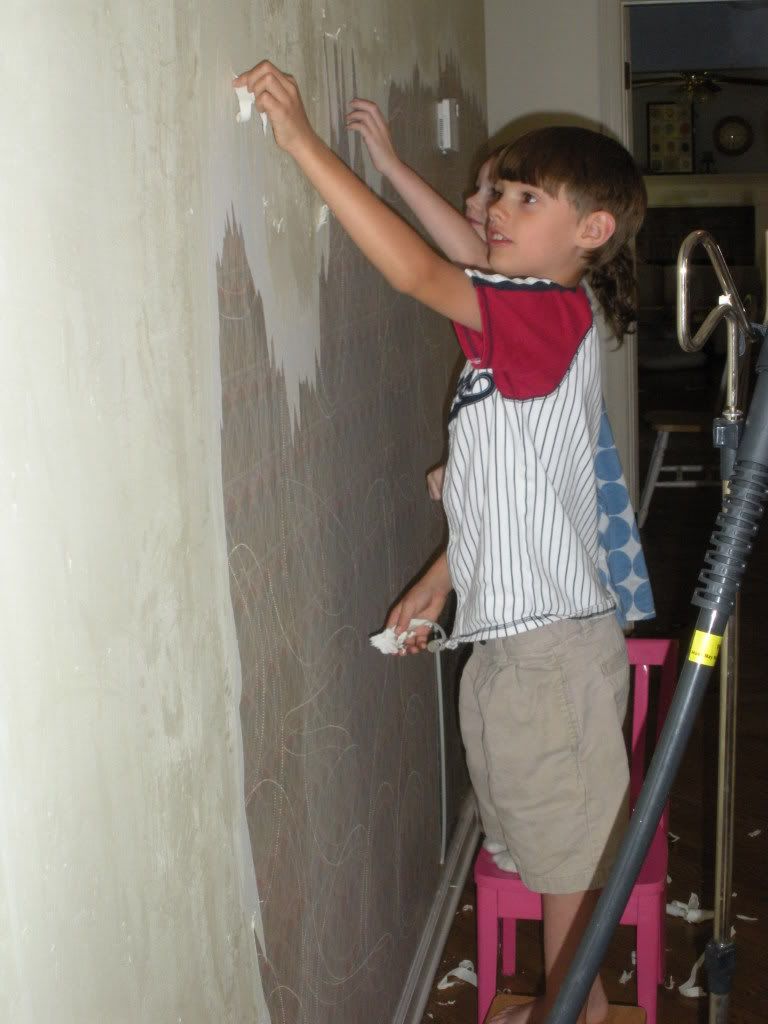 We removed lots of wallpaper.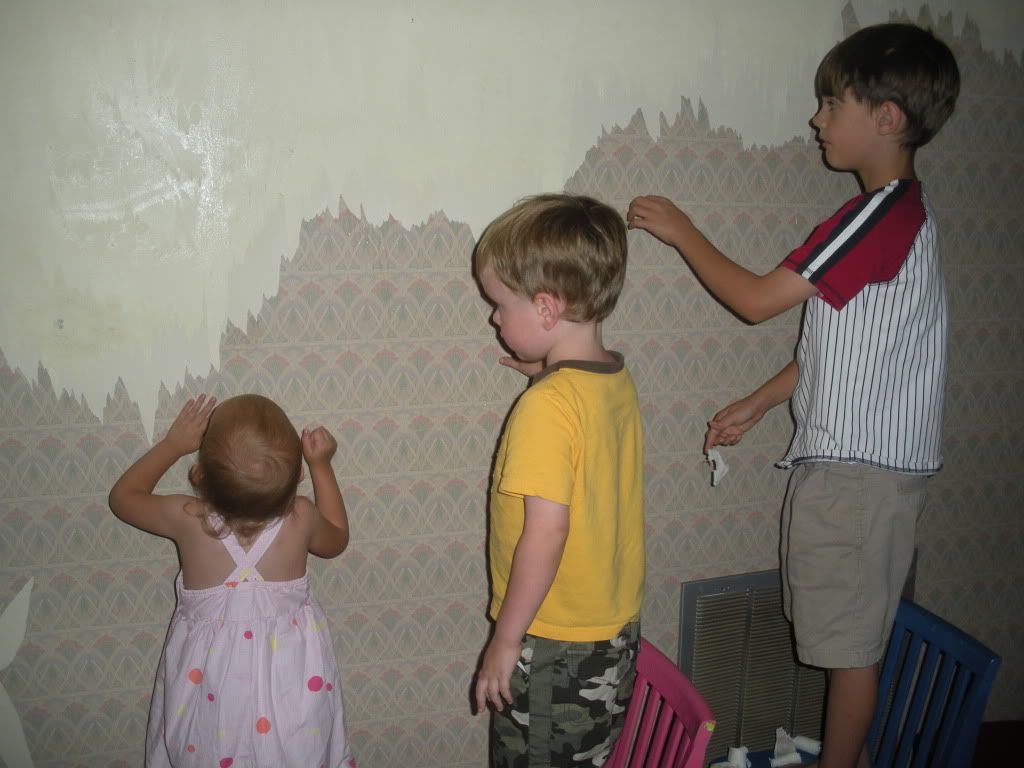 Who knew peeling wallpaper could be so much fun?!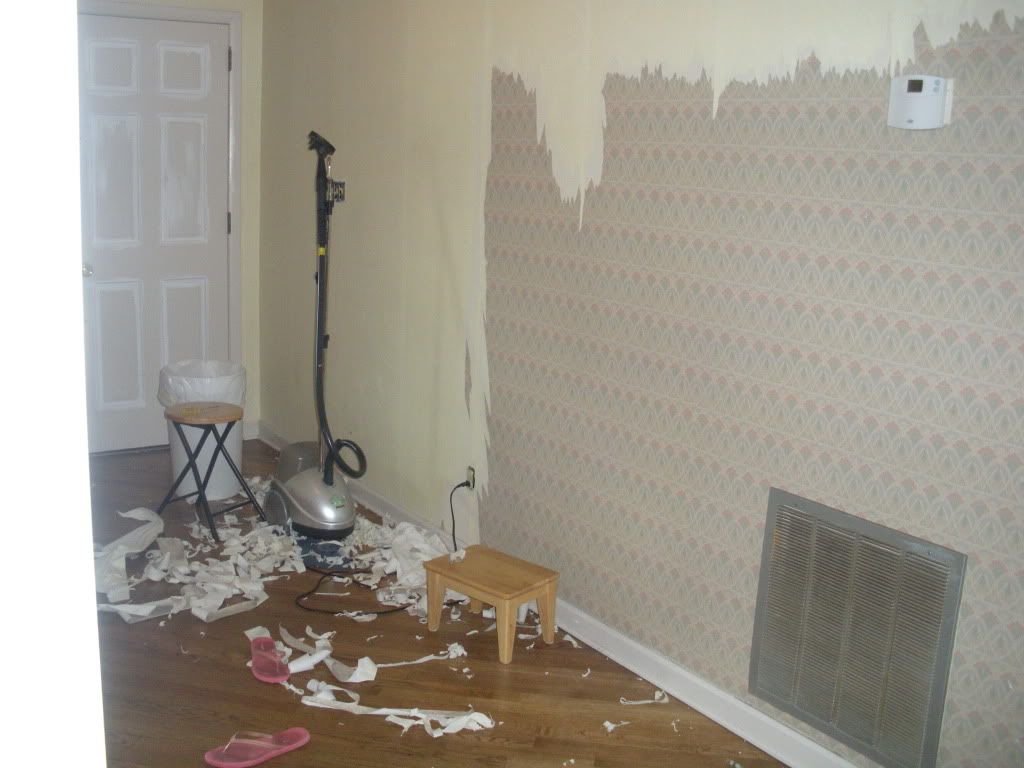 Here is sort of a before. You can see the ugly wallpaper. Unfortunately the unsightly grille cannot be replaced nor can it come all the way off so I can spray paint it white. The doors and trim were a light
pinky
/peachy putty kind of color.
Next project to come...the dining room. I found some $5 paint at Home Depot the other day in suitable colors. And my love of all loves of things of the inanimate nature....
a new chandelier
. Just as a disclaimer, I normally would not spend such an amount on this, but I fell in love with it a year ago. Have waited patiently for almost a year for it to go on sale (it's $100 off right now for a limited 8 days) and I saved up my money for it and used a
GC
for a portion. :) :) Now just to get sweet hubby to install it. Meanwhile I've got more (much more!) wallpaper to remove as my large dining room is covered in it!