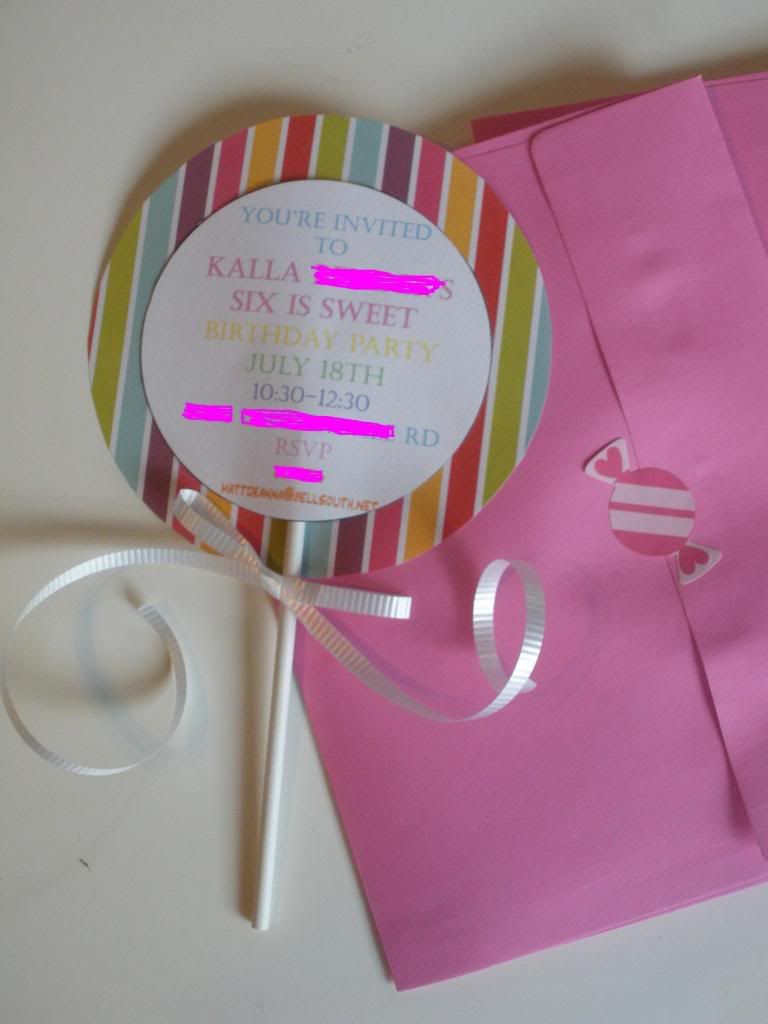 In less than 2 weeks it's Kalla's turn for a party. We are doing a Six is Sweet theme. Totally inspired by
this party
. The invites are just scrap booking papers and cardstock on a lollipop stick.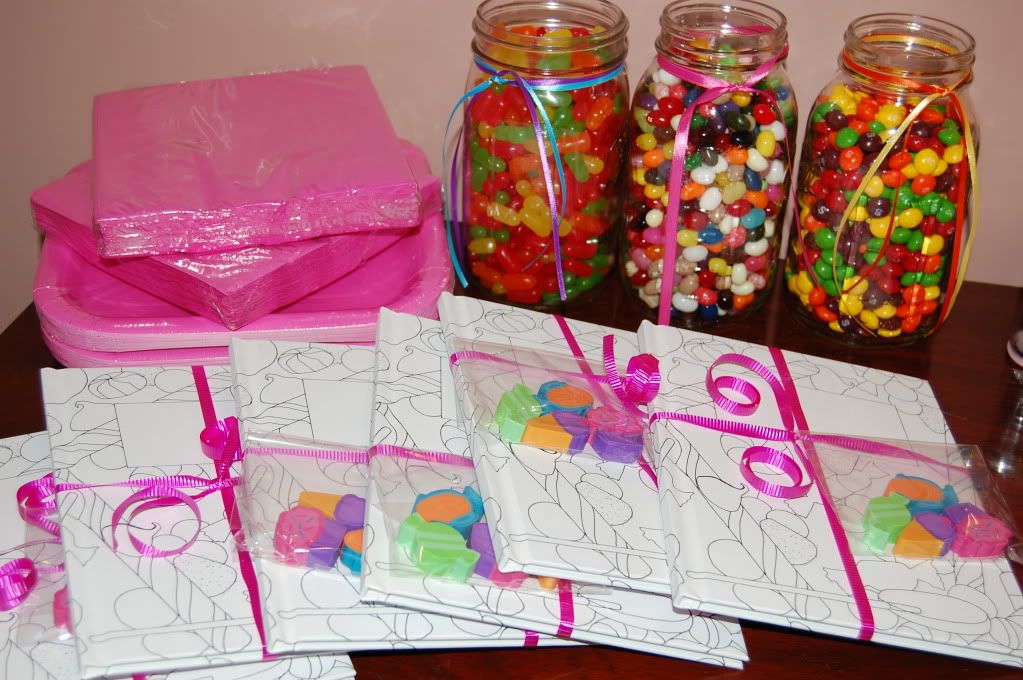 Just the beginning of the preparations. I will have a candy buffet set up and will also use the candy to decorate gingerbread houses. I'm still waiting on more candy from Oriental Trading, pictured candy from Sam's Club. Totally using the ideas for decorating from the above mentioned party. I however am too cheap to buy a bunch of cool vases and apothecary jars to put the candy in, so I got a box of canning jars that will do just fine! ;) I got all pink party ware from Walmart and an inexpensive twin polka dot sheet to use as a table cloth from Walmart as well. Miss Kalla has requested chocolate cupcakes with pink icing.
Party favors are
these books
and cute candy/cupcake/ice cream erasers from Target dollar section. We decided to invite more that I originally anticipated and I didn't have enough of
this stuff
so I'll save them for last minute bday gifts.
And I have some fun activities up my sleeve.