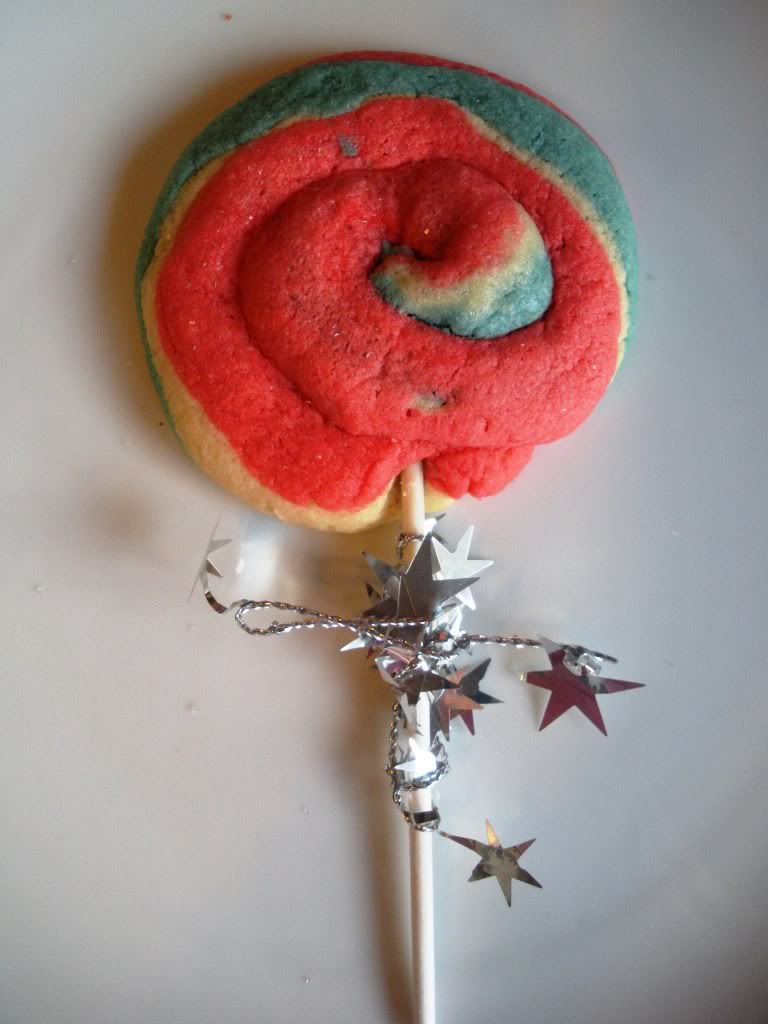 I wanted to make something yummy and festive for this weekend and didn't feel like going to all the trouble as I did with roll, cut, bake, color icing...etc etc. like
last year
. So I thought these
playdough cookies
would be great candidates this year. I really wanted to make them into stars. I rolled out the 'snakes' and then pinched them into stars, but they spread too much in the baking and didn't look as distinct as I would have liked.
If you are looking for festive food, try these ideas out and switch the colors to red, white and blue.
*
Jello cantaloupe
~maybe watermelon and blue jello...I have no idea if they would set though with how much water is in watermelon...would def want to try ahead of time
*
Chocolate button pretzels
~use Hugs hershey kisses and red and blue M&M's
*
Cupcakes
~use 'rainbow' technique with red, white and blue frosting
*
White choc popcorn
~tint part of the chocolate red and some blue, drizzle red on half of popcorn, blue on other half, then wait til chocolate sets and toss both colors in a bowl together
*
Shaped marshmallows pops
~tint marshmallow with red or blue then cut with star cookie cutter
*
Gourmet chocolate caramel apples
~use red apples, dip in caramel then white choc and drizzle blue tinted chocolate over them and use red, white and blue sprinkles
*
Star pies
~make the mini tarts with the stars (make some blueberry too if you like) or make the pocket pie in star shapes
Happy Independence Day everyone!!