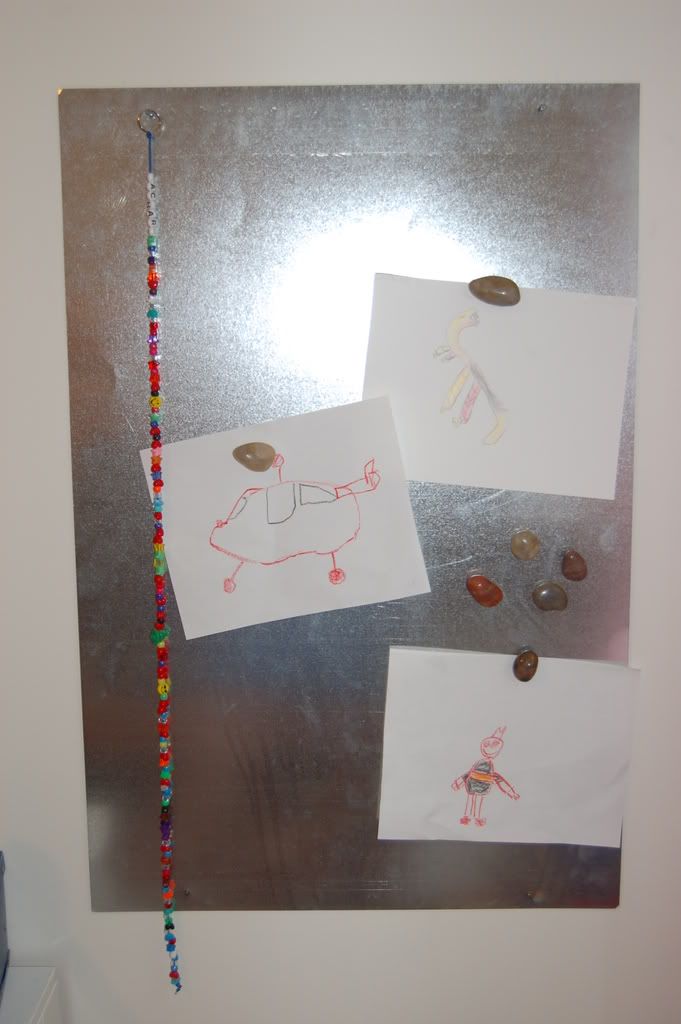 Made this cool metal bulletin board for the boy's room a while back. VERY easy to do. I didn't like the idea of push pins falling out of a cork one and the boys stepping on them. So we got this thin sheet of metal at Home Depot for under $10. I nailed into the studs in the wall to hang it (I left the 2 top nails halfway in so things could be hung from them. Zachary and I glued heavy magnets to the back of these smooth stones to use to hang up his pictures. Other cute ideas are my sister glued magnets to plastic dinosaurs and to the underside of matchbox cars. This metal board saves tape and the paint on the wall. ;)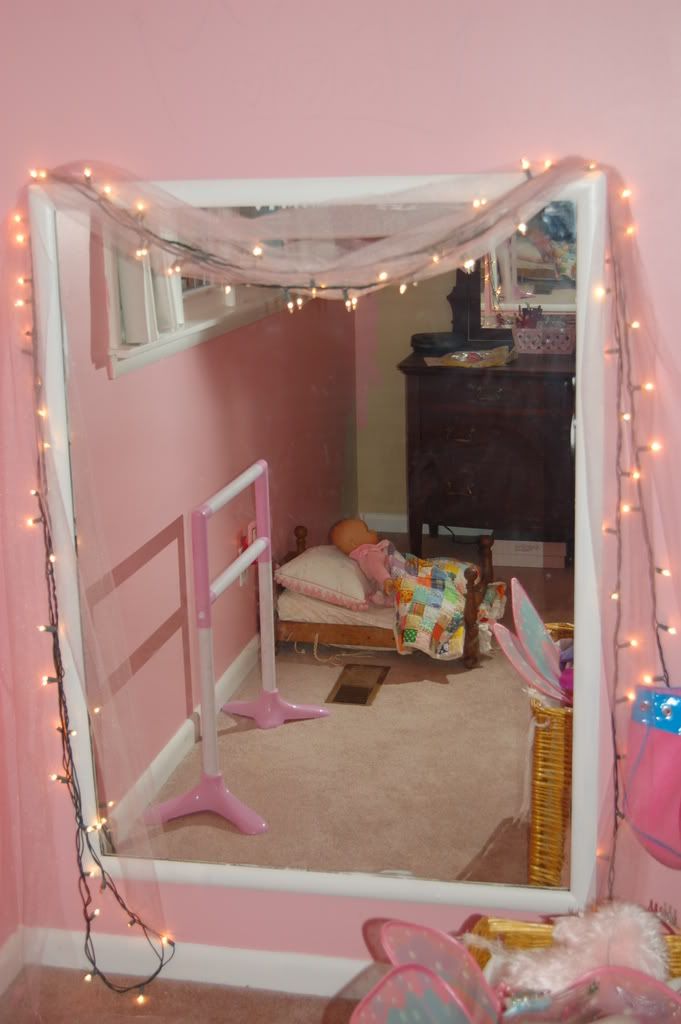 This is Kalla's princess dress up mirror. It cost nothing to do, but takes a little work. Fortunately for me I had this large empty wooden frame that held posters in a mall retail store I worked in college (I'm one of those who takes most anything that seems somewhat useful that is about to be thrown away...however this mirror was not made for many years later). So in our first home I called up a local glass place and had this mirror cut to fit. Then hubby bought some simple hardware joints to make the frame sturdier and we used picture frame wire to hang it originally in a kitchen. Since moving and had no use for a large mirror in our home I decided to paint it white and had it screwed into the studs in Kalla's room. Little tulle and Christmas lights and voila! Princess dress up mirror.
Now just to finish her
room
. A corner still needs paint and she needs some blinds and a few other details like a painted princess crown above her mirror and pink rosettes on her dresser and some fabric wall embellishes using this
technique
. There is now a big bookshelf by her bed housing all her ponyville stuff.