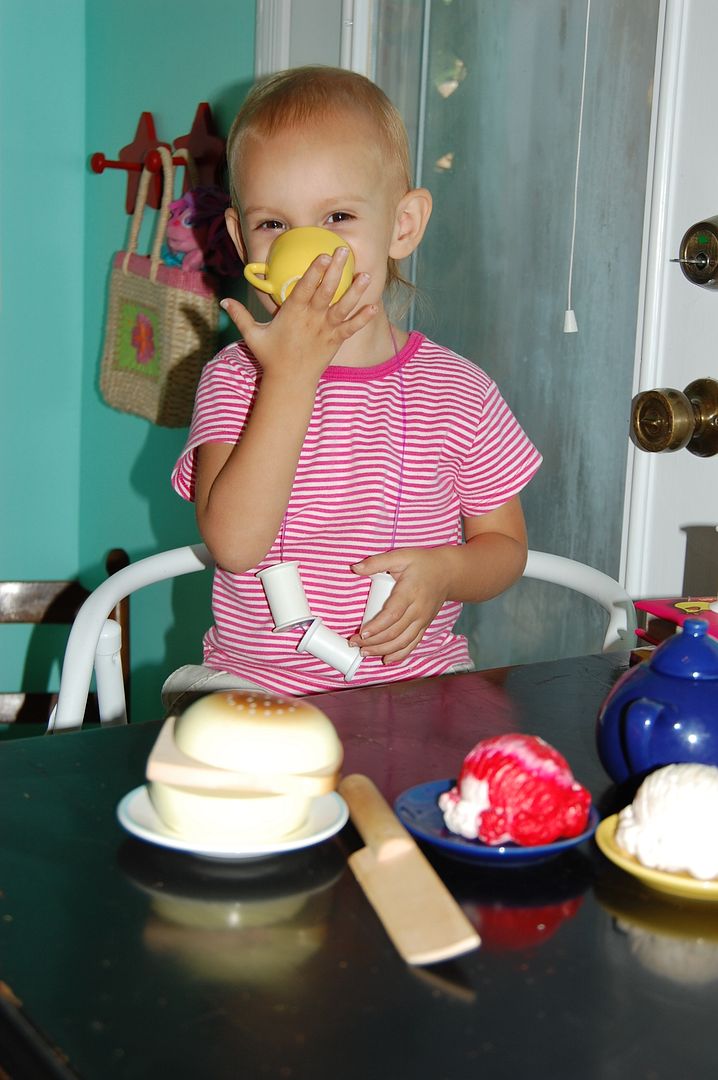 Maressa and I spent some time in my sewing room the other day. I had just cleaned up/out my room and found a giant pile of WIPs (work in progress). These were items I had started one day and never finished. Some years old, some from just a month ago. Some things had old been cut out and some things had the last hem pinned and ready to sew. I also have a sizable pile of things to be fixed. So I decided to get a start on these piles so things could be moved up and out.
Here is one giant pile....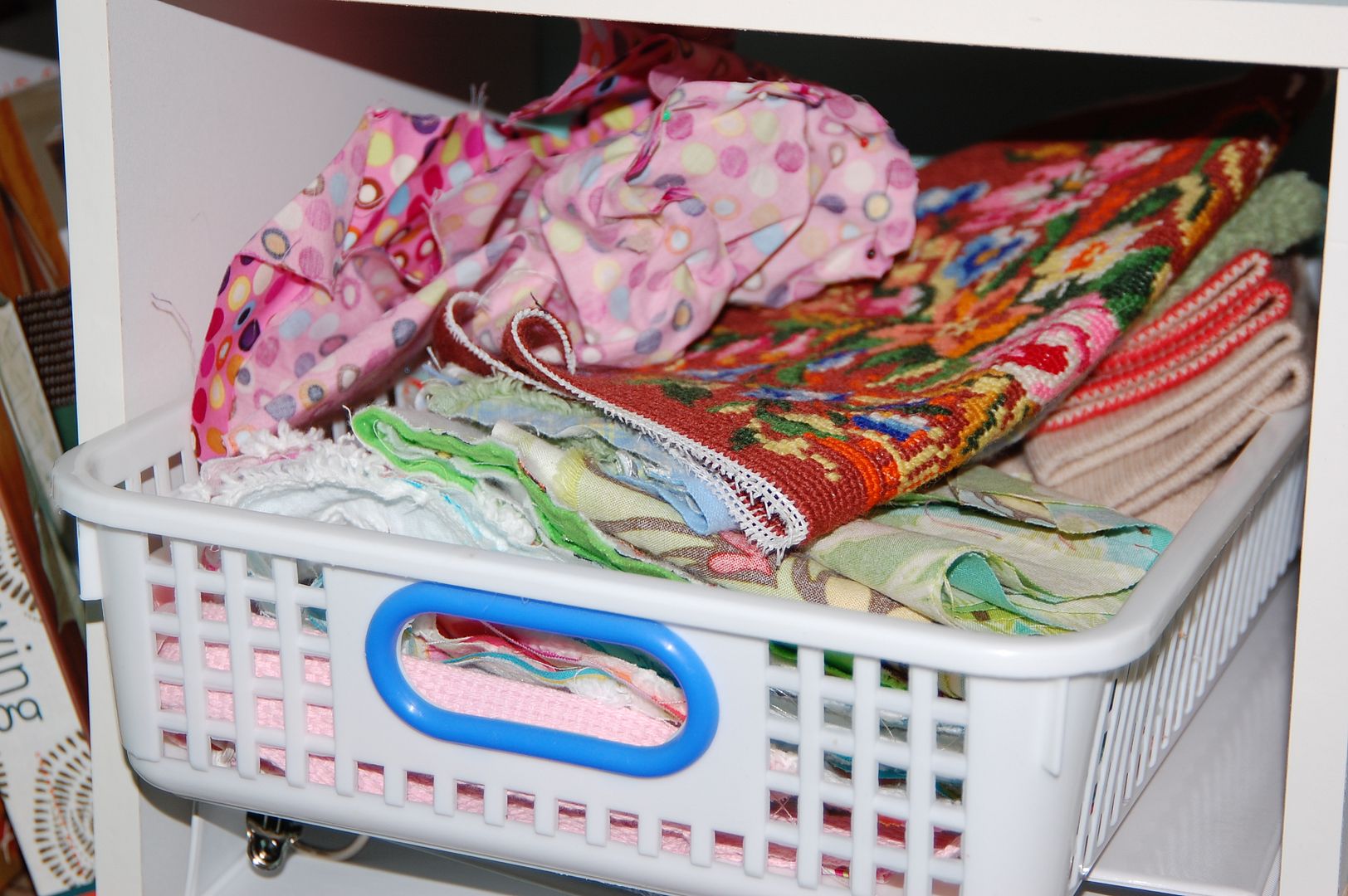 And another...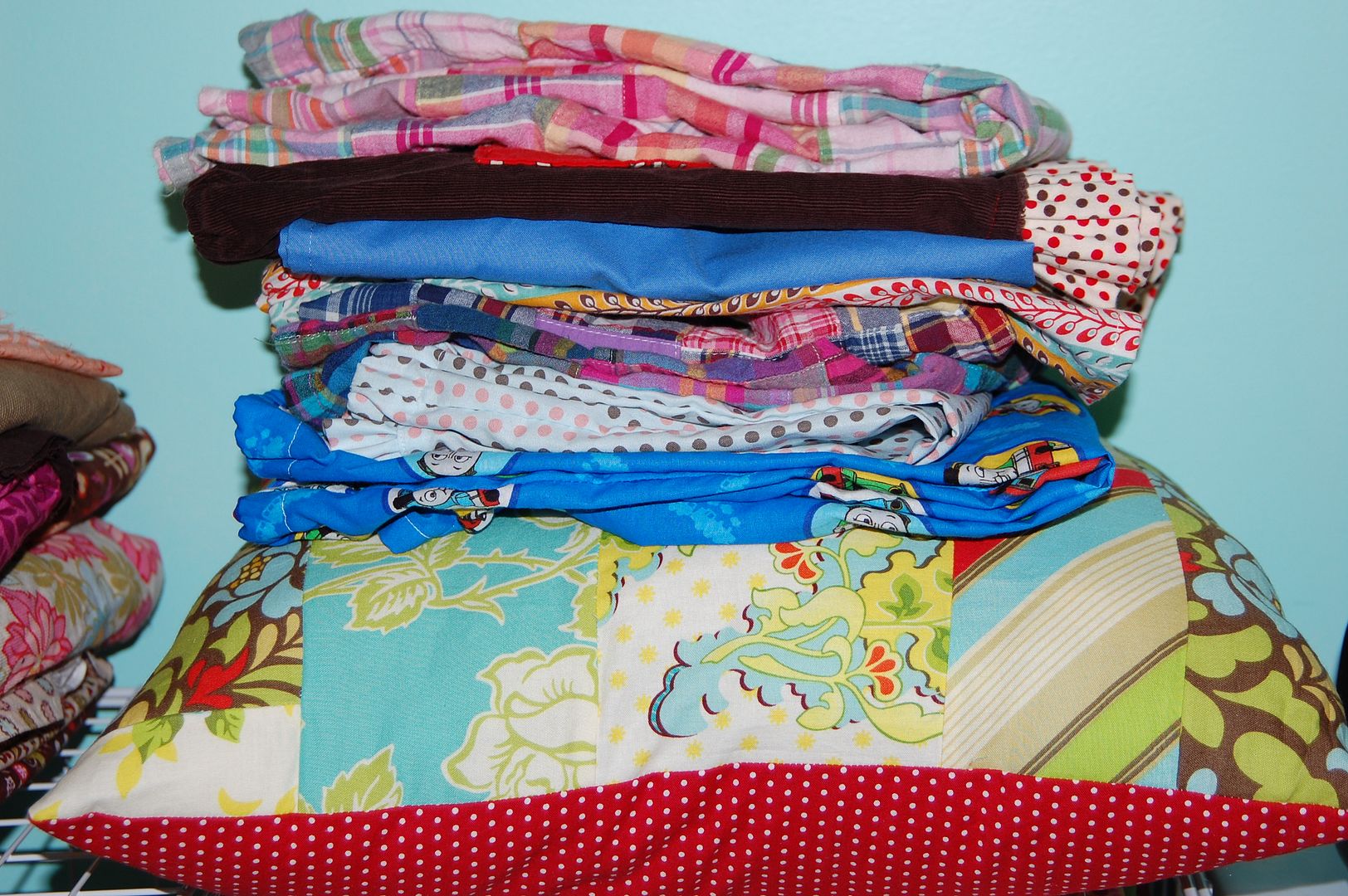 Here is what I got done. Fixed K's pants that got a hole, the waist in an old skirt that Mar inherited from K, finished some Thomas pj pants I started for Micah, finished a super hero cape for Z that was supposed to be for Christmas last year and some ruffle pants I started for Mar. I also cut off the bottom of a dress I made for Mar last year that had button hole 'issues' and put in an elastic band to make a skirt.
Also finished this scrap patch pillow for my living room.
Anyway, back to about Maressa (2.5 years old) being with me. Even though I was sewing we had a nice morning together. I totally believe that this time can be shared. I do NOT want my crafting/sewing to be one of those things that I ignore my kids and do my own thing. I love sharing my room with them. Maressa is not big enough to learn to sew
like Kalla
. But I have given her a corner of my room to sit and look at books and play. This particular morning she sat up in a stool/chair at my table and colored while we oohed and aahhhed over her scribbles....
and I give her all my empty spools which she likes to stack and string on a plastic string...
to make a necklace.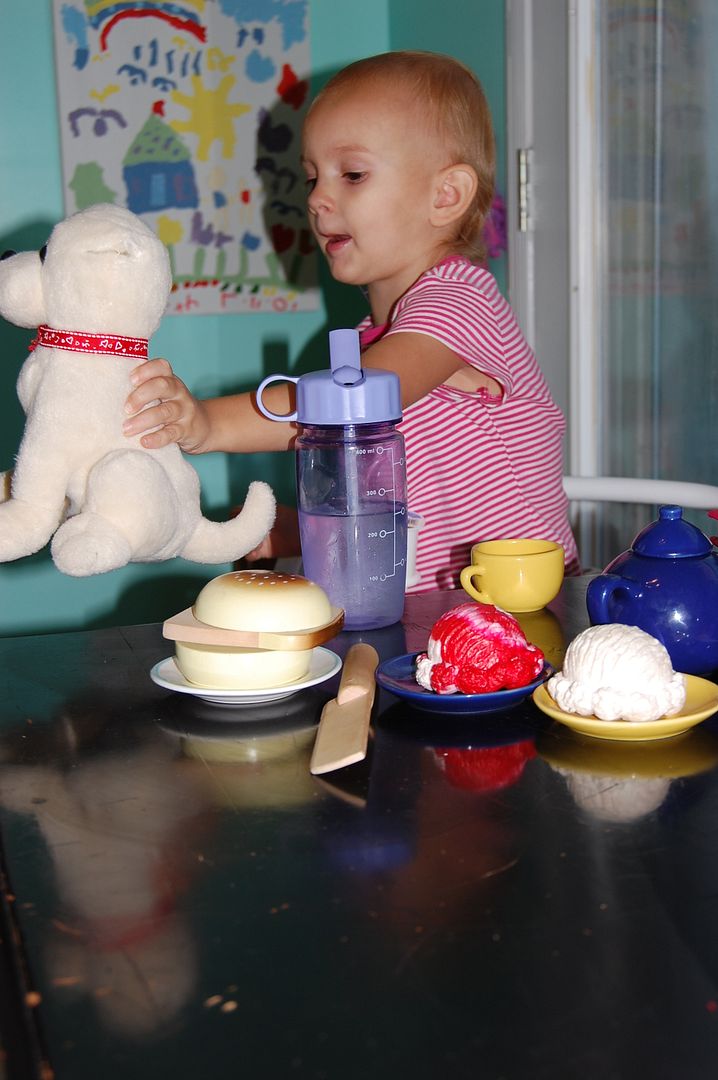 And she served the one eared dog (in for repairs) 'coffee', ice cream and 'amburgers'. We had a very nice time together. :)