It's letter snack week for me again. This time I have the letter 'G'. So I am making these cutie guinea pig cookies. I saw them in Family Fun magazine while at a kid's dentist appointment this past summer. We had just got Gus Gus the guinea pig for Kalla's birthday and we got a kick out of making these cookies. Nothing fancy, just peanut butter cookies with peanut ears and mini chocolate chips for eyes. They are fun for the kids to help make.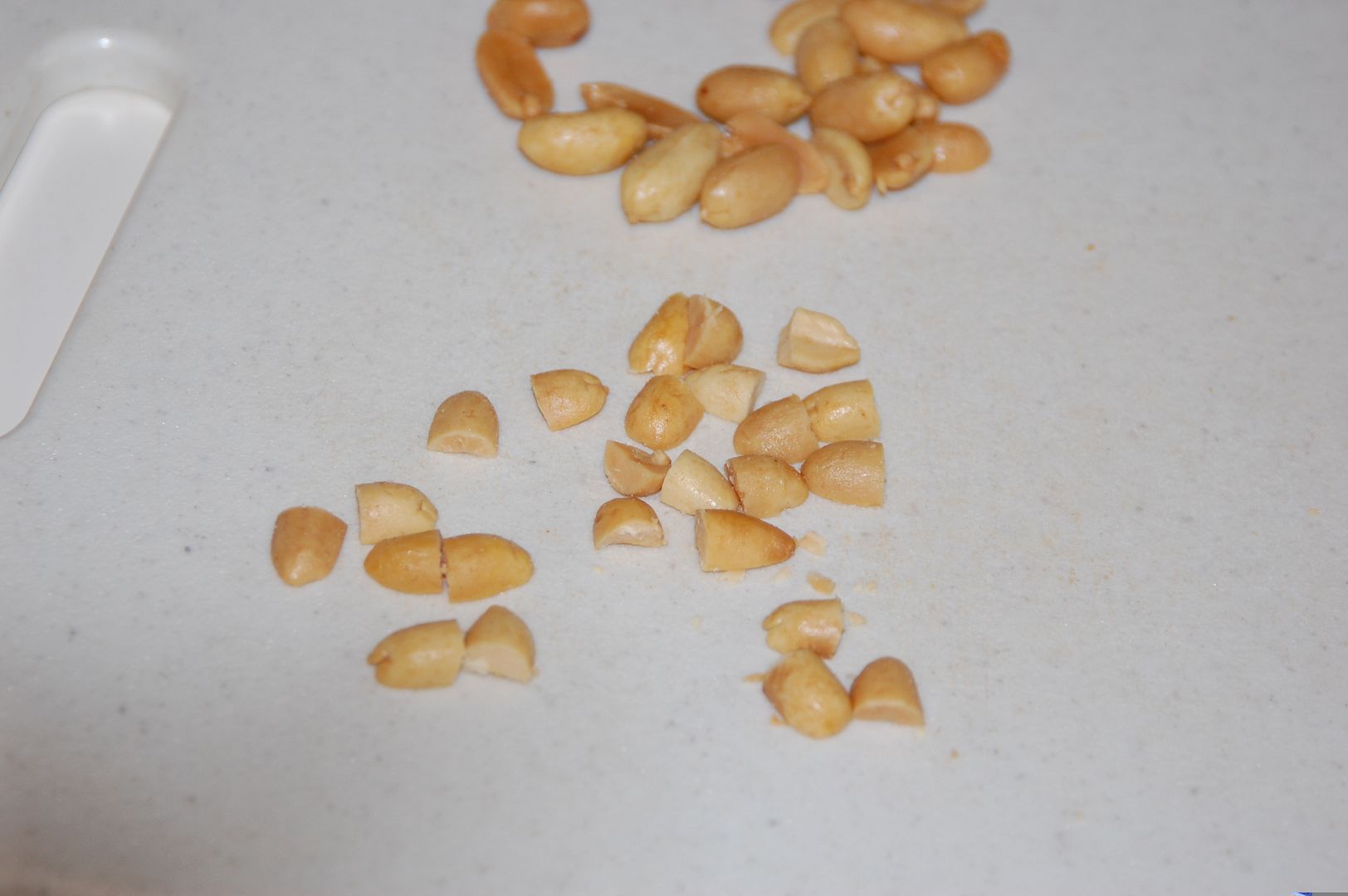 To make you take peanuts and cut the halves into another half for the ears.
I used the peanut butter cookie recipe on my jar of JIF. For the recipe scroll down. Form little oval blobs with your hands and space out on your cookie sheet (normally I cram a bunch of drop dough cookies on my sheets and don't care if they bake into each other, but for these pigs it would ruin their shape). Now press 2 peanut ears and 2 choc chip eyes into the dough and bake.
Variations:
Make chocolate drop dough cookies and use a licorice lace for a tail and make mouse cookies.
For an allergy free guinea pig, make sugar drop cookies (
fav recipe in this post
), add a smidge of brown food coloring to make tan and substitute cheerios for ears.
3/4 C peanut butter
1/2 C vegetable shortening
1-1/4 C firmly packed brown sugar
3 tbsp milk
1 tbsp vanilla
1 egg
1-3/4 C all purpose flour
3/4 tsp salt
3/4 tsp baking soda
Mix dry ingredients in medium bowl, set aside. In large bowl, mix pbutter, shortening, brown sugar, milk and vanilla til combined. Add egg and mix til combined. Add dry ingredients and mix. Form balls (or oval blobs for guinea pigs) and place on cookie sheet. Bake 7-8 mins (mine actually took 10) at 375F.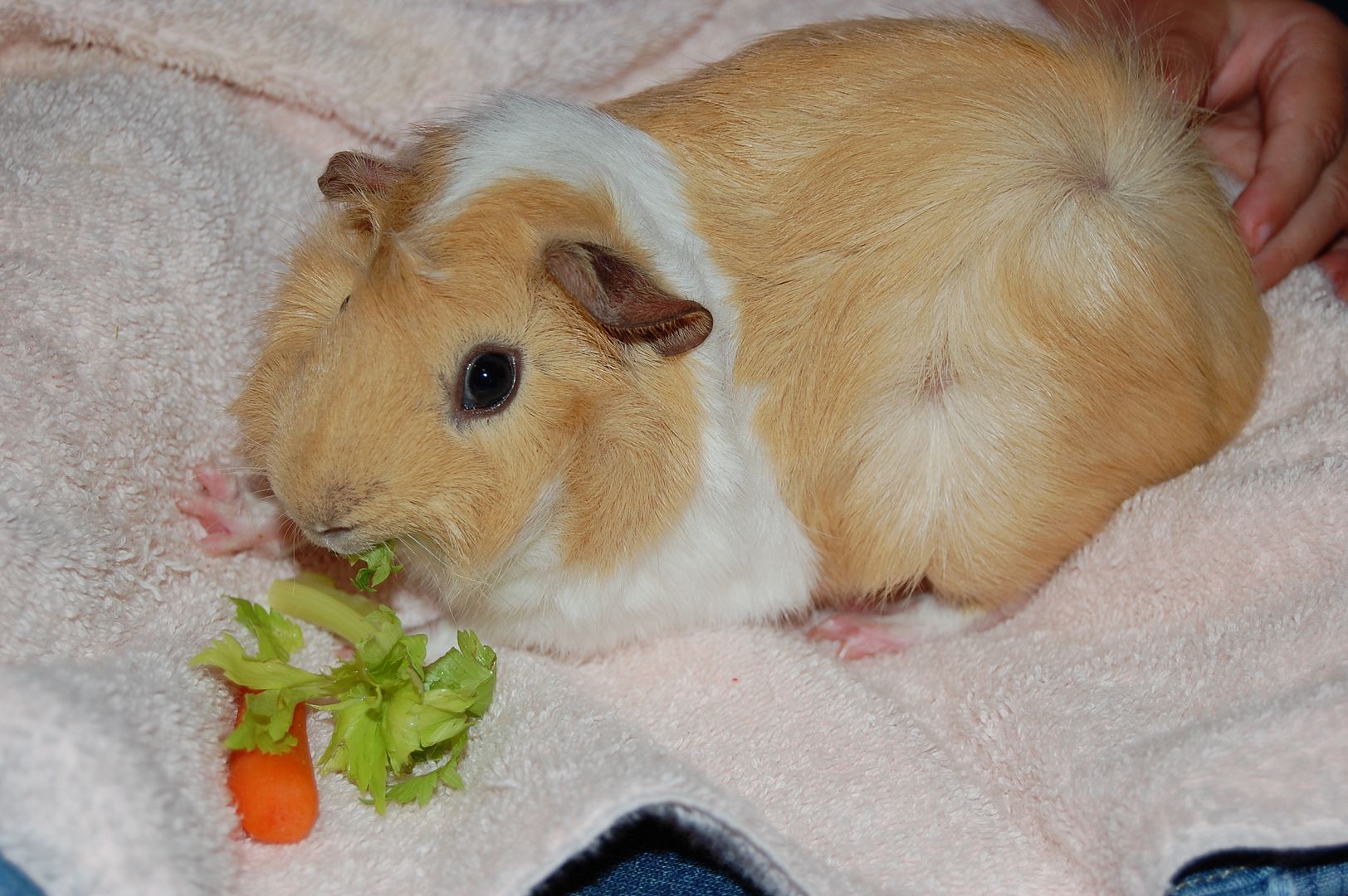 And here's the star of our cookies. Gus Gus.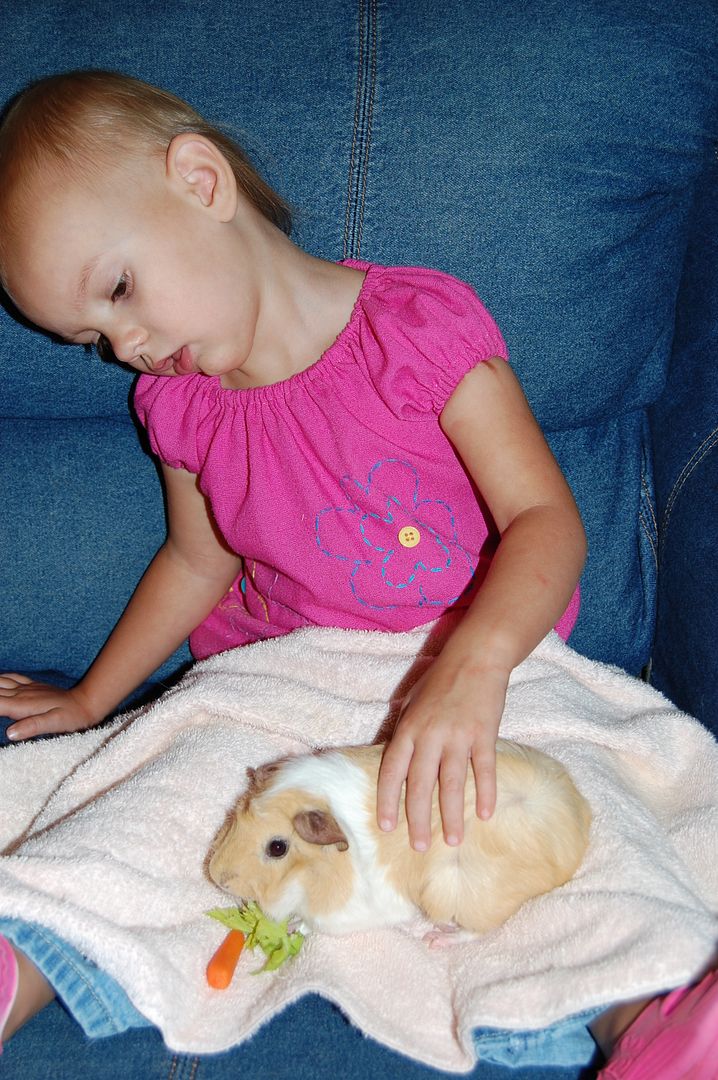 He's very popular around here. Six year old drags him all over. Everyone loves to hold him and feed him leafy celery.
And he's going to show and share tomorrow with Micah. :)
Here are some other letter snacks we've done: