A while back I was going through a bunch of magazine pages I've torn out that I've collected over the years. I found a picture of a cool way to organize your necklaces and bracelets using cabinet knobs. I don't remember all the details (that picture is probably buried in a pile of torn magazine pages), but I sort of remembered the general idea. So this is how I made one.
I used:
8x10 old frame
scrapping paper
mod podge
5 pretty cabinet knobs (these are from Target)
1/2" screws to replace the ones the knobs come with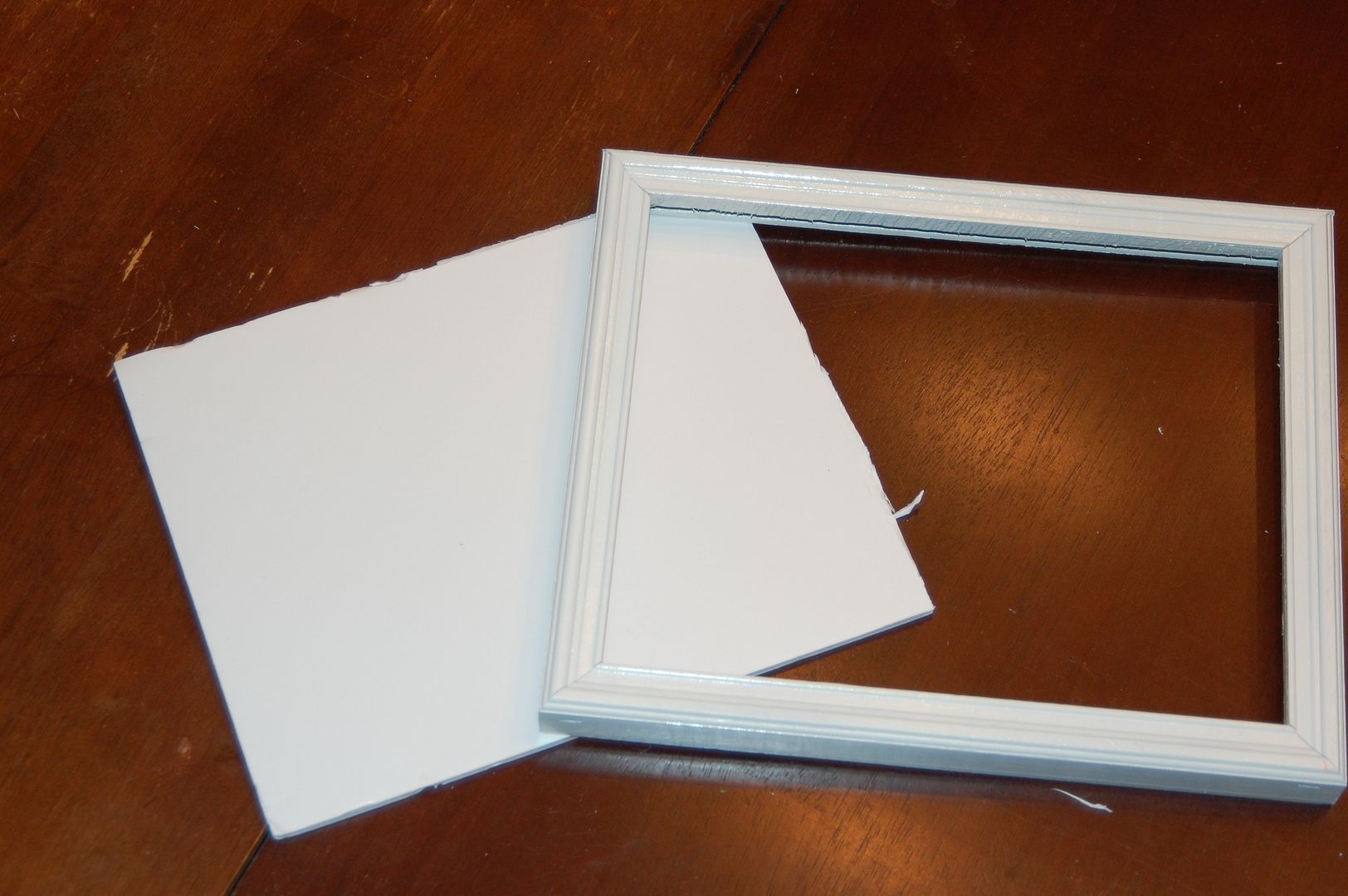 I used an old wooden frame and piece of a thick foam sheet (not the floppy kind sold for kid crafts, but those thick sturdy ones that come in poster board size). I spray painted my frame white. Then I placed the frame front size up and traced the back of the frame onto the board. Then I cut it out. It should then fit firmly into the frame. If your frame has a back to it, you can use that to trace as well.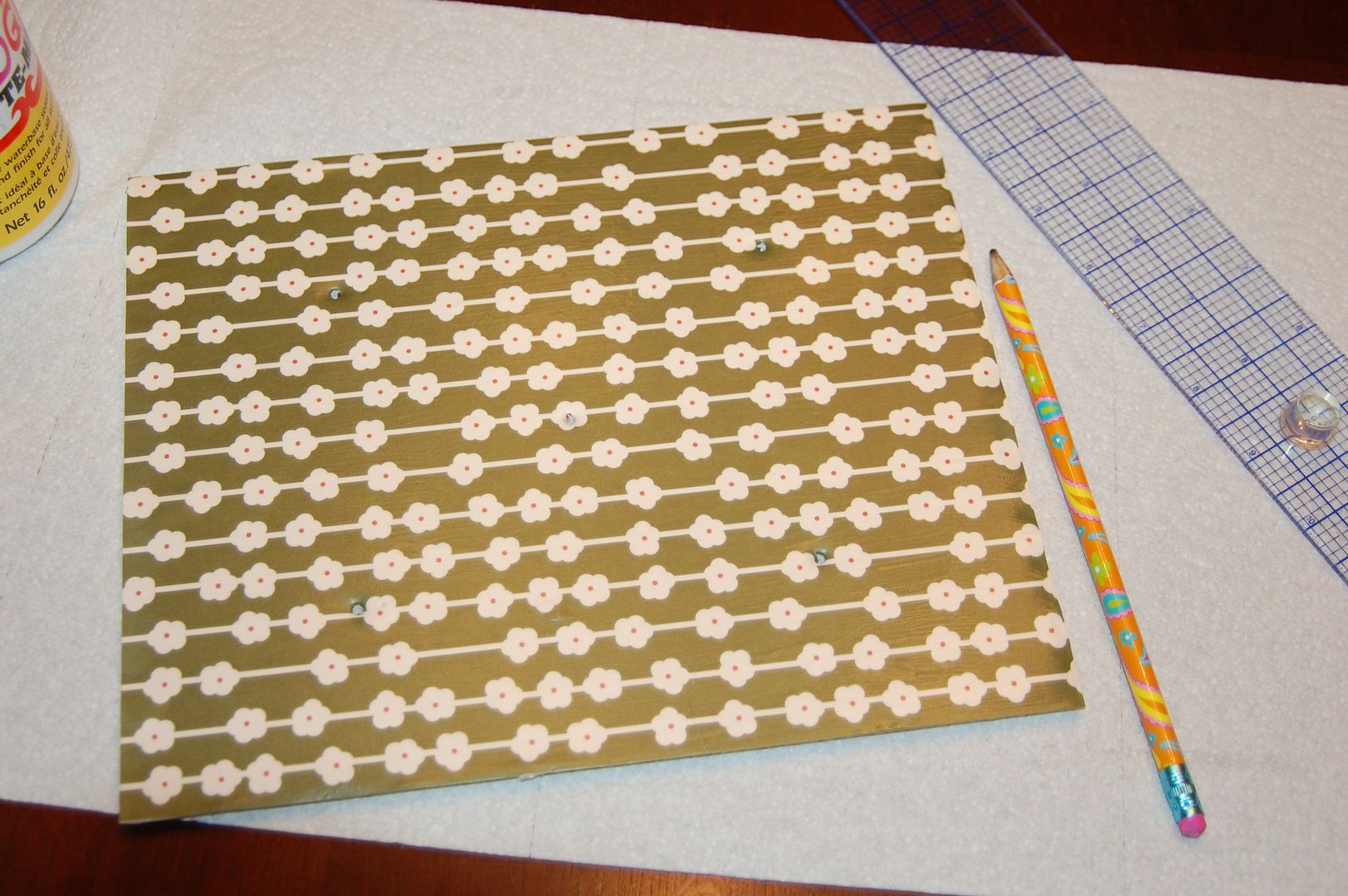 Now that you have a backing, trace and cut a piece of printed scrapping papers to the size of your board. Use mod podge to glue it to the board. Once that is dry, coat the front with mod podge as well (I used matte for this project).
Now mark your spots where you want your knobs (I used a ruler to measure mine evenly). Then I used a sharp pencil to poke a hole in the paper/foam board. Now use your shorter screws to screw your knobs to the front of your paper board. Push your foam board into the back of the frame. If your frame comes with a finished back you can place that on as well.