Kalla came home from school the other day with a cute little pink and white beaded candy cane she made. Since then they've been all the rage in our house for all the kids. Kalla and a friend decorated her little pink tree with them the other day.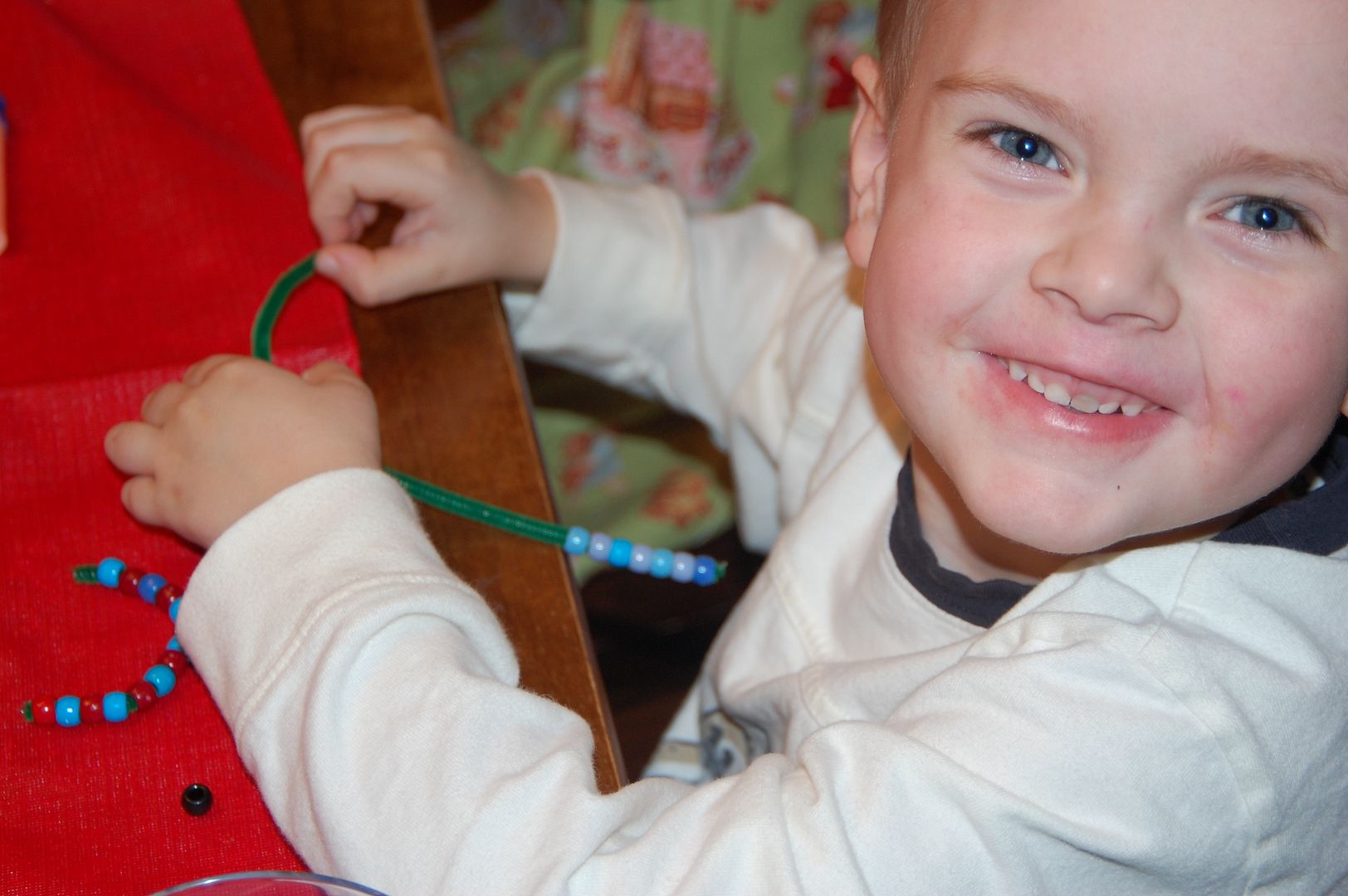 They are so easy, they have even kept the littlest 2 quite busy. Nothing like cute little candy canes and working on those fine motor skills!
All ya need is some pipe cleaners and pony beads. I cut a bunch in half and folded down one end so they don't fall off.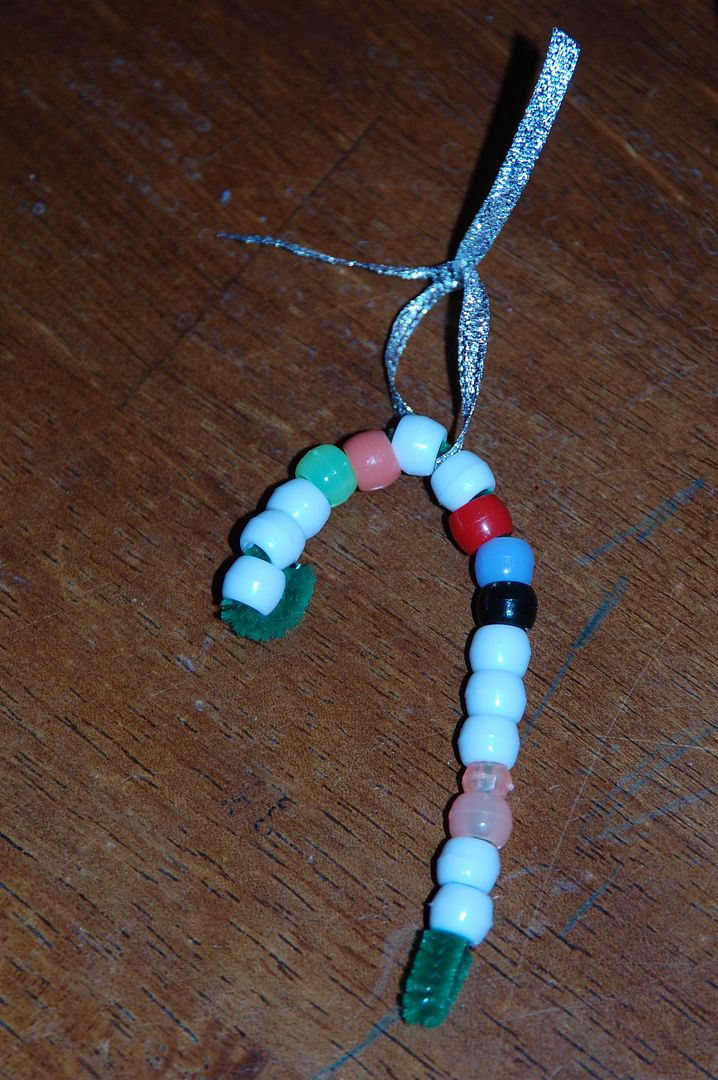 Then when they were done I folded down the other end (Kalla, 6 years, did this all herself) and shaped into a cane. If you like you can tie a ribbon to hang or just hang them as is.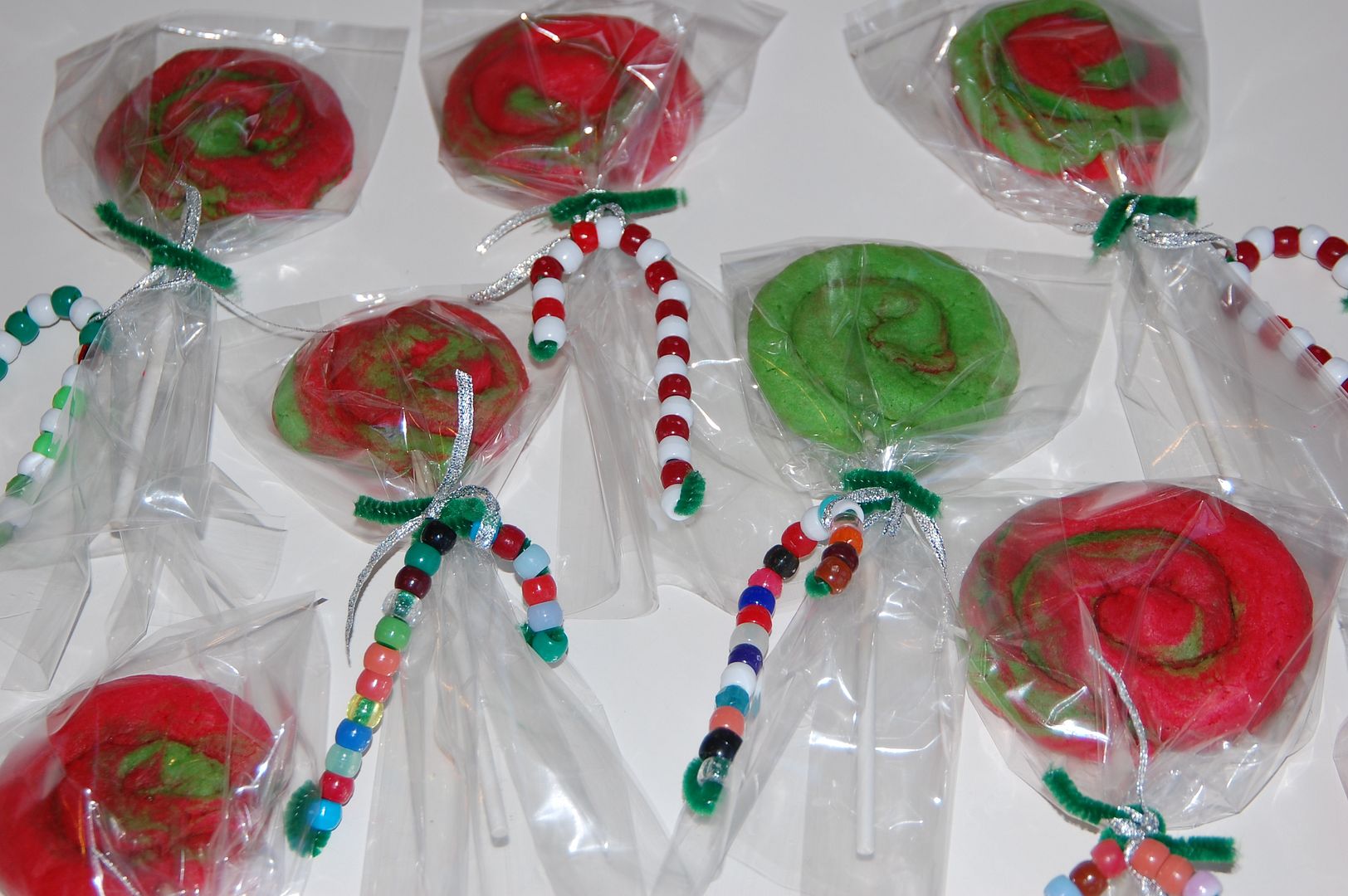 Micah's preschool party was today and he wanted to make one for each of his friends. So he made those and helped me make these yummy yummy
lollipop cookies
. You can see he's not a traditionalist with the candy canes! :) Love it!