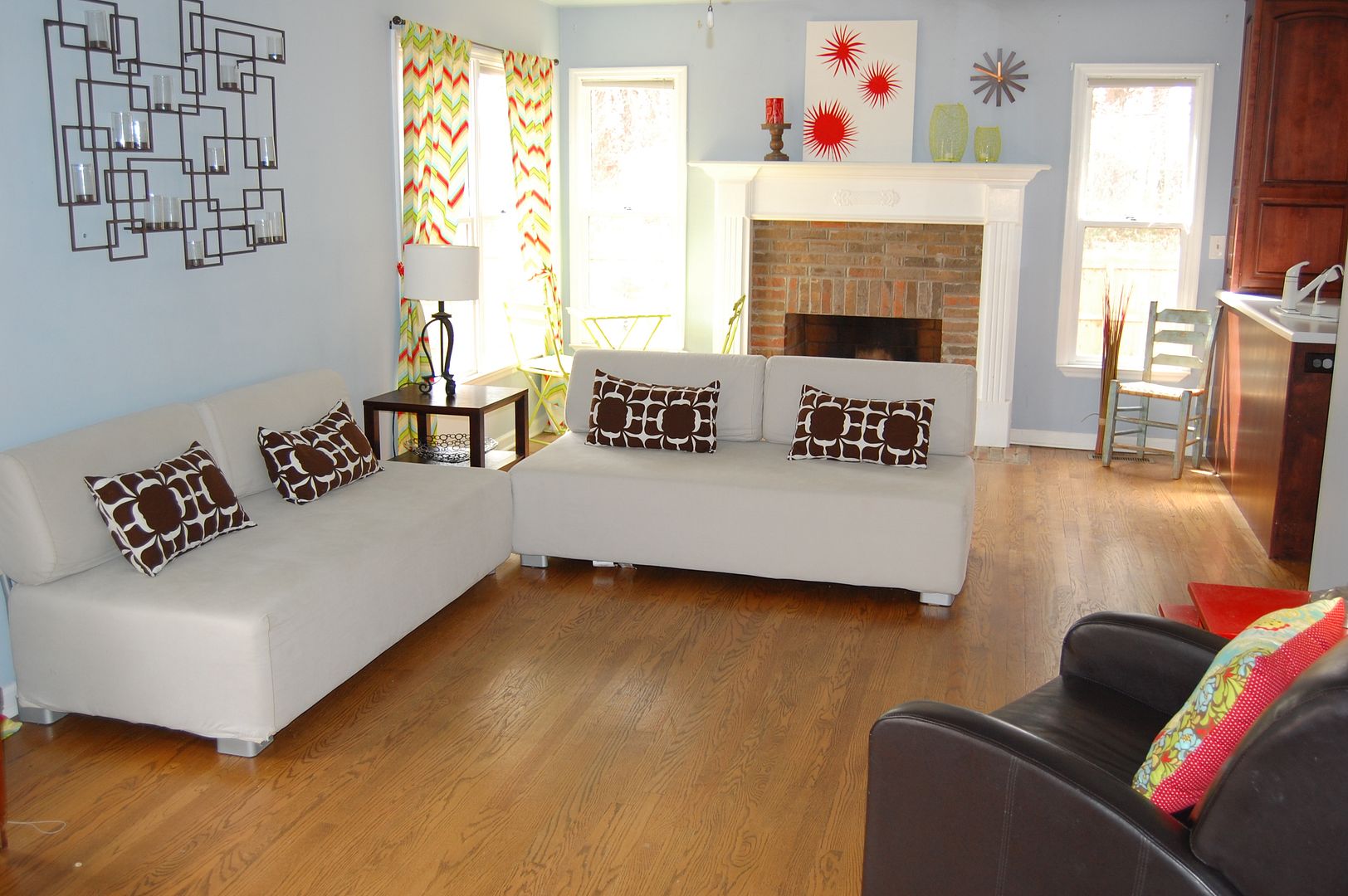 This is my living room as of now. I'm always up for changing it, but there aren't many options. I have a love hate relationship with this room. I'll talk more about that in a minute. Short term goals for this space is to change the ceiling fan and get a rug and the perfect coffee table. I have one in mind.
This beauty from Ikea
. Problem being that the nearest one is 3.5 hours away. A trip is hopefully in the works real soon with my girlfriend and her hubby's truck! For now I made the
funky curtains
, covered original throw pillow that came with my
Craig's list find sectional
with a fabric shower curtain I found at Target. And cute little bistro in the back corner that you can't really see in this picture.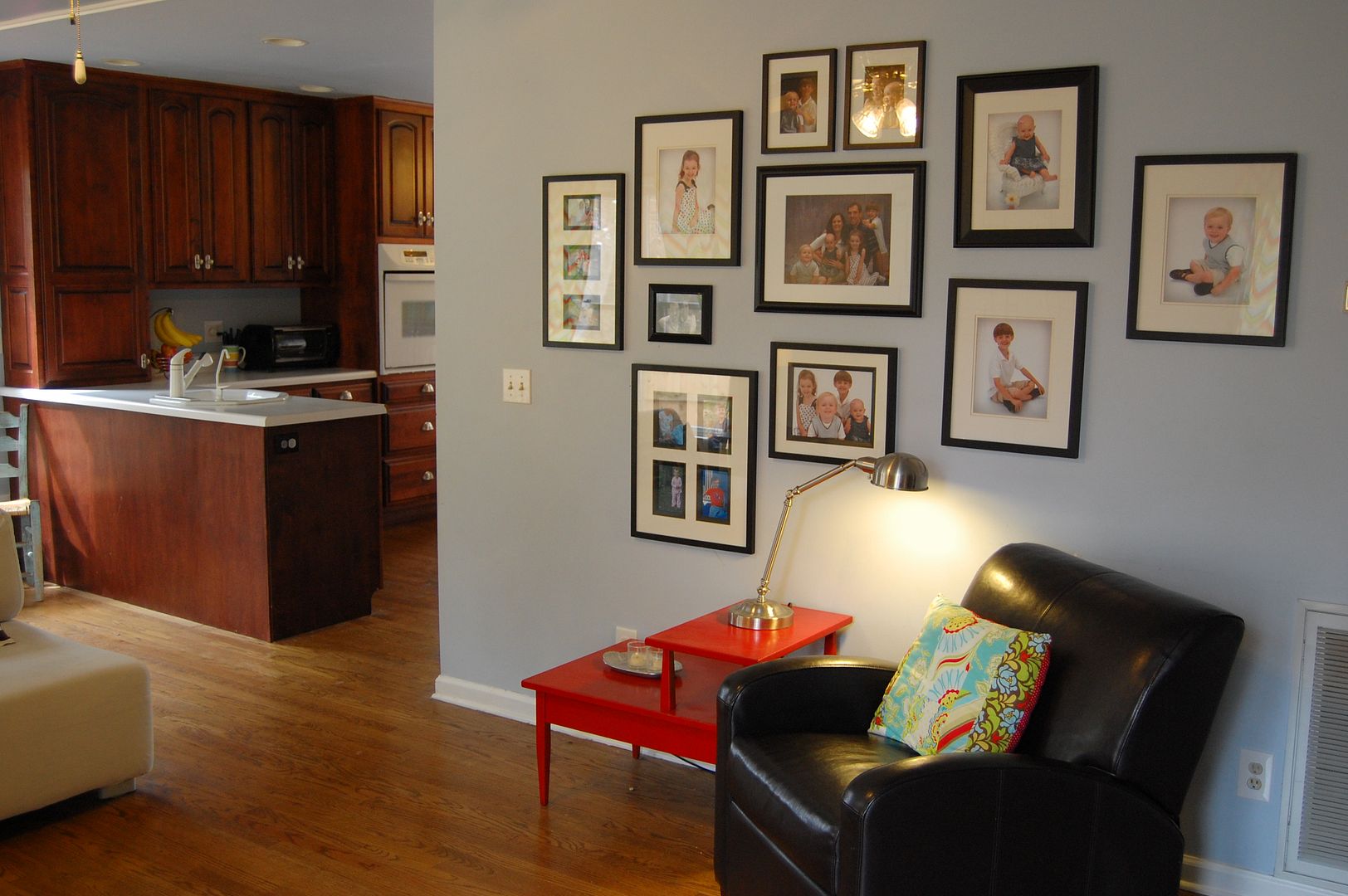 Here is the other side. Notice I changed up my photo gallery first done a couple of years ago in this
post
(see post for an fool proof method to hanging up gallery picture frames. I'm still planning on changing this wall eventually when I get a few more chairs and find the perfect shelving cabinets...something like
this
. I want 2 side by side with funky art above. If only I owned one of those money trees!! ;)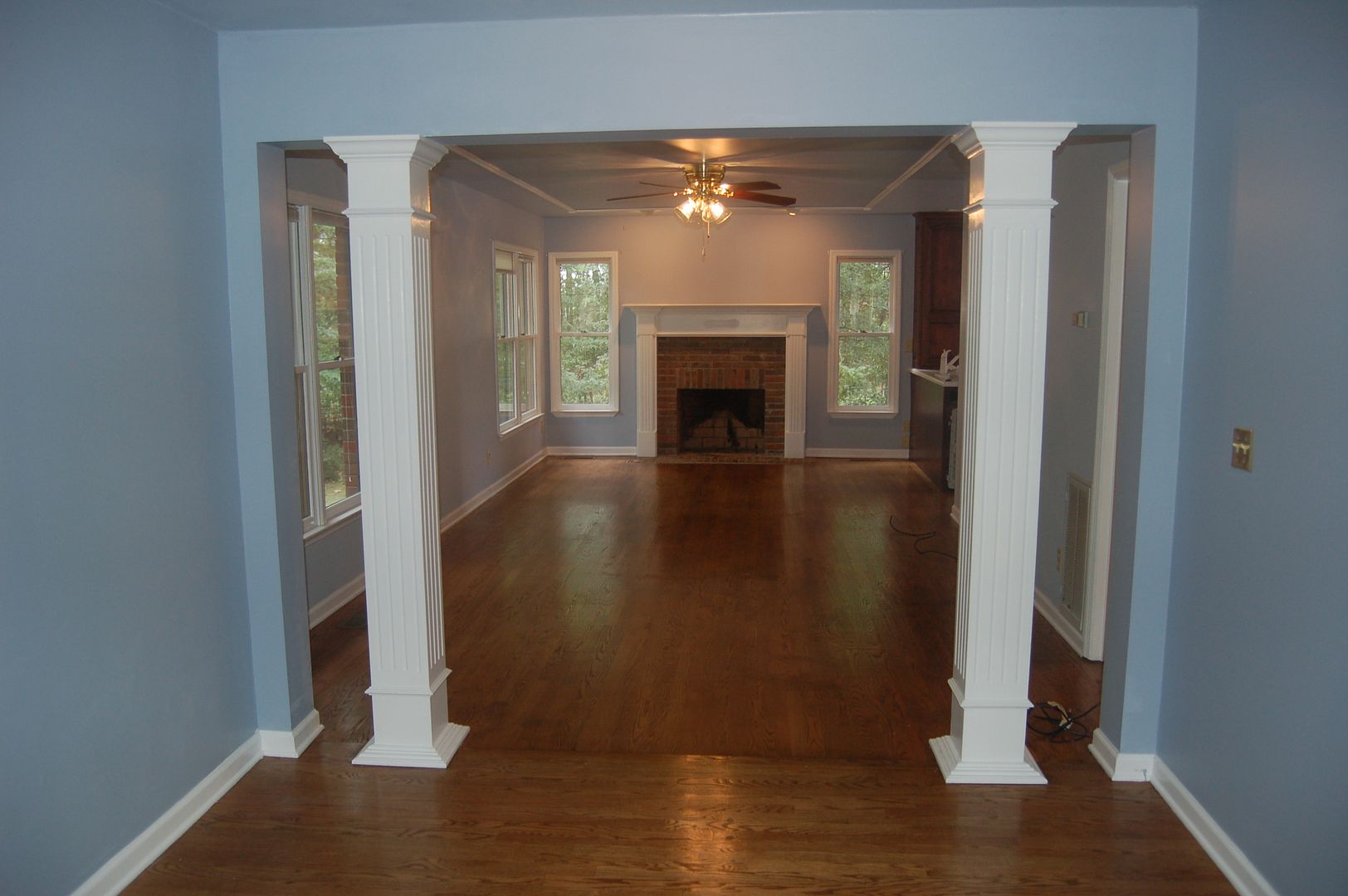 So here's the full picture of what i have to work with. It has several awkward spaces. LOVE the giant windows, but have to be careful what I put in front of them. There's this weird little space in the left side corner that is right on the other side of the column and to the left of my sectional. Right now it has a rocking chair and beat up little wood coffee table back from college days with an old stereo the kids use underneath and basket of their magazines on top. Btw if you are wondering the space on this side of the columns is our 'office' type space with a computer armoire and shelving and couple of chairs. Once I make it really spiffy I'll take some photos, but right now it's just in a 'it will do' kinda state.
Another problem I have with this room is it is long and narrow. I really love the look of furniture in the middle of rooms instead of pushed up against the wall, but I just can't make it work (and I've tried). I'm not really crazy that one of the sectionals has it's back to the fireplace, but I have this thing about my back to doors and if you will notice in the next picture, this is one big long space that you see all the way from the front door. The moment you walk in the first thing your eyes go to is straight down the rooms to the fireplace and mantel.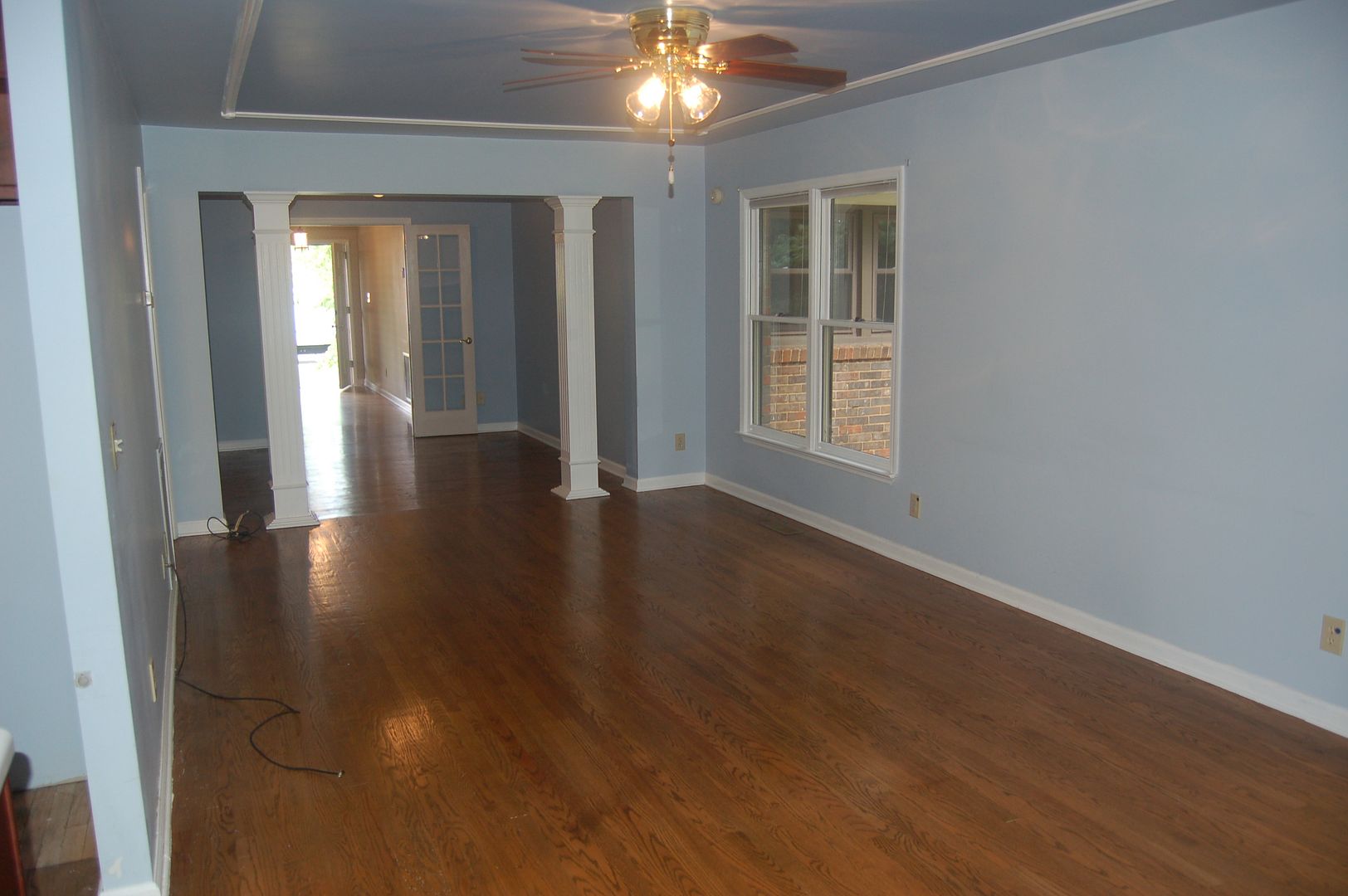 Our house is all one story with a open floor plan as you can see...the part we fell in love with. But it's been a challenge to decorate at times. I haven't even showed you the difficult giant dining room. The reason it's like this is the previous owners put on this whole back addition. The
kitchen
, living room, a bath and laundry. My now dining room used to be the kitchen and that little space there on the other side of the columns was the dining room I believe.