I made these delicious bars of soap for party favors for my holiday party.
Honey Almond Oatmeal.
mmmmm
SUPER easy to make.
And best part is my friends report they are fabulous!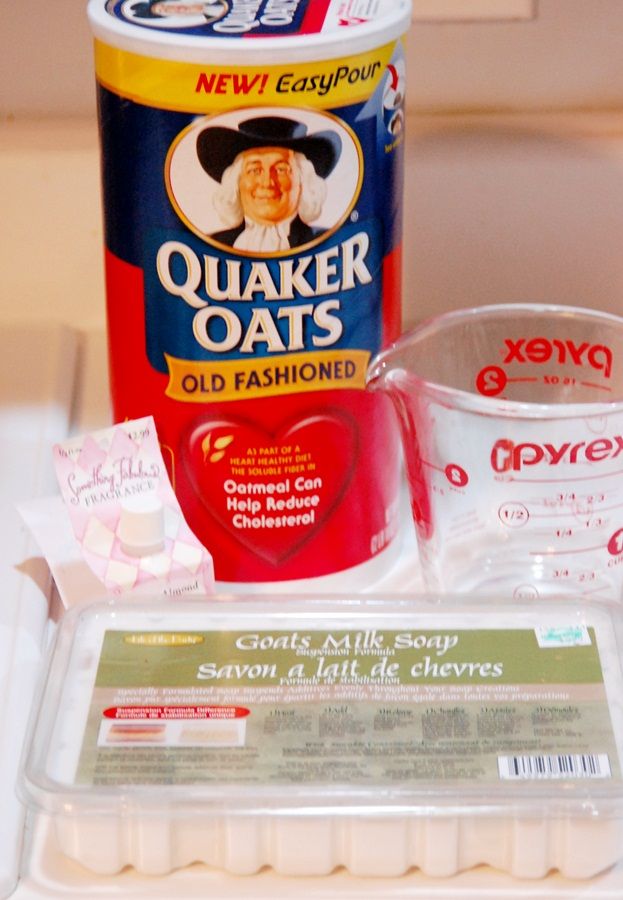 This is all that is needed.
I used goats milk soap, but you can use any white glycerin soap.
Hobby Lobby carries plenty.
I also got the Honey Almond fragrance in the soap section there.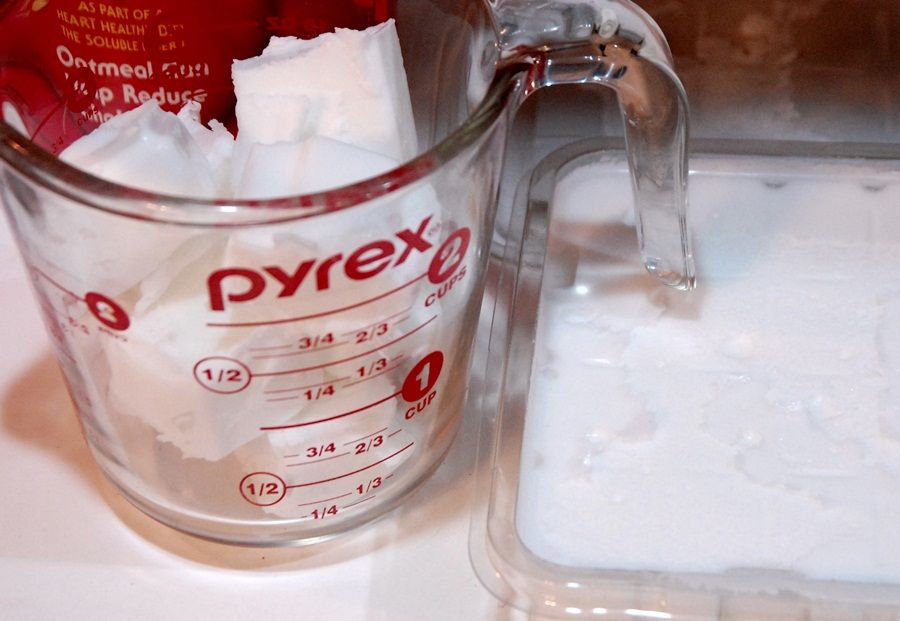 I like to use my glass measuring cup to melt the soap.
I cut about 6 cubes from the soap and microwaved it for 1 minute and 30 seconds on high.
Then add about 18 drops of fragrance and 1/2 C oats to melted soap and stir.
***Edited to add that I would change the oatmeal amount down to 1/4-1/3 C.
Half cup seemed a bit much. Or you could also give it a whirl in the food processor to bring the texture down just a notch.***
For these simple bars I poured the soap into a lined pan but you could use a mold.
This pan took about five batches of the soap poured on top of each other to get a proper thickness.
Then when the soap is firm pull it out of the pan and peel the plastic wrap off the bottom and sides.
It doesn't take long for the soap to become firm, but if you are in a hurry, you can speed up the process by sticking it in the freezer.
Now you can slice it into bars.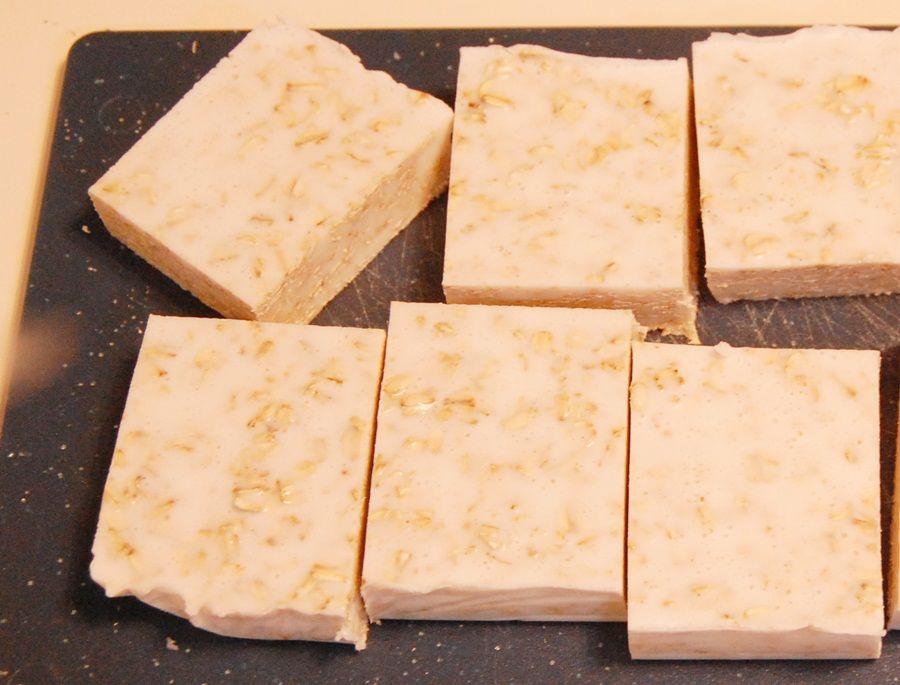 To make them all straight edges you can cut off the outer edges as well.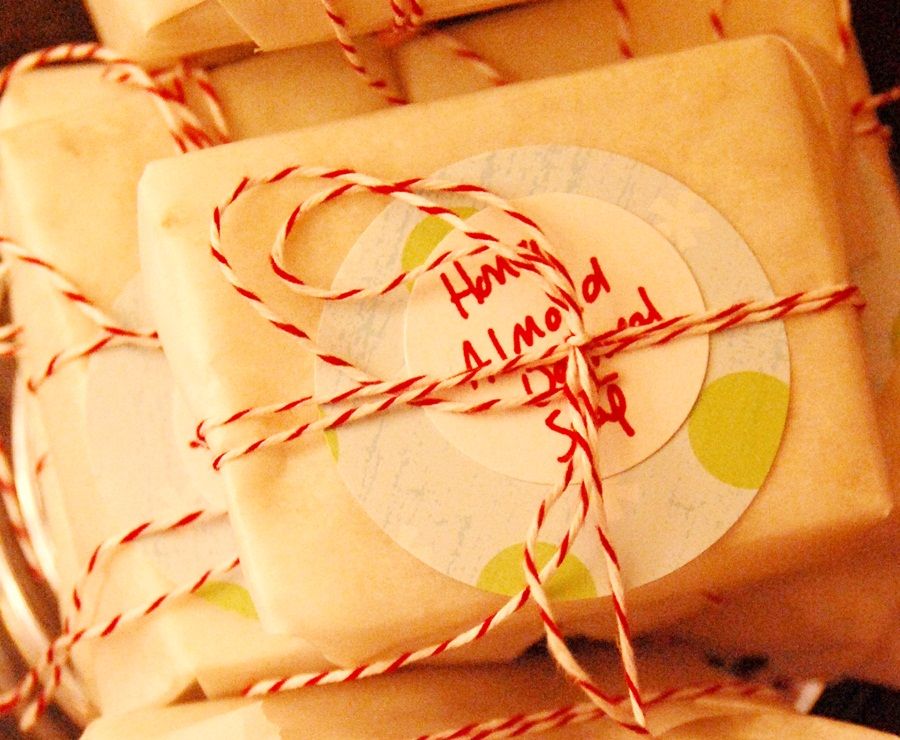 Then for gift giving, I wrapped them in parchment paper and tied with baking string.
I still have a few bars left over and will be putting them with our teacher gifts.
These would make wonderful gifts that the kids can help with too.
I love to involve my kids in making gifts for their teachers.
Tomorrow I'll round up my favorite teacher gifts that you can make together with your kids.