Micah has been anxiously awaiting his next birthday. Especially since Maressa's birthday passed back in Feb. We have a big no-birthday lull this time of year (least in our immediate family) and waiting for the summer time birthdays are hard. Especially for a 3 year old who doesn't get the 'it's 4 months away!' answer. So now that we are closer I made him a calendar to mark down the days since his birthday is at the end of June. I made this calendar in Microsoft Publisher using their
clipart online
. I put a picture on the date of his party and on his actual birthday. Then I made paw print stickers to put daily on his calendar to mark each day and hung it all up on the fridge. Now he can see how many days left easily and will hopefully deter more 'how many more days mom?'
Got his invites done (I'm leaving for 7 days this Friday, so wanted to get a head start so I can mail these when I get back). I used clip art and pictures from
this site
for the paw print template and bones.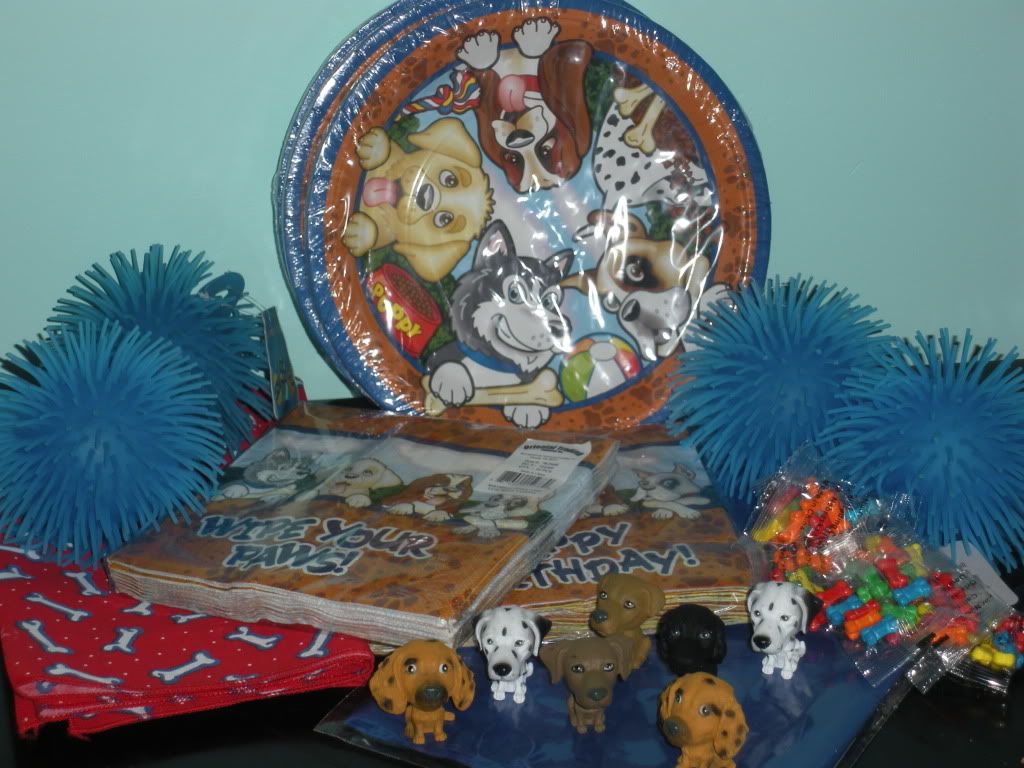 And we've got all the supplies. Super cute
plates
and
napkins
.
Big headed dogs
,
candy bones
and squishy balls from Target dollar section (got these when they had all the Easter basket stuff there and they reminded me of dog toys) that I will put in brown paper 'doggy bags' for the favors. And dog bone bandannas from Hobby Lobby for table decoration. Just need to collect some large dog bowls from the Dollar Tree to put all the snacks in (if you use dog bowls for your party of course always use new and clean, when you are done donate them to your local animal shelter!). I plan to make puppy ears and dog 'collars' for each kid to wear too and a fun dog obstacle course...more on that later. I am super excited about this party. The theme is fun and perfect for my little dog loving boy! Hopefully it won't rain like
last year
!