Almost done preparing for Micah's party this Saturday. Still waiting for some fabric in the mail to make him a special shirt to wear.
*make birthday banner~check
*party favors~check
*supplies for dog obstacle course~still need to make a doghouse and fix the hoops, but have the fire hydrant ready and some 'dog food'
*wrapped presents~check
*dog ear headbands~check
*dog collars~need to finish 2 more
*Still need to make
homemade granola bars
, buy some pre-sliced apples (so they don't brown) and make a dog cake.
I know I'm crazy, but this my favorite party I've planned so far I think...though I really liked Z's
lego party
too.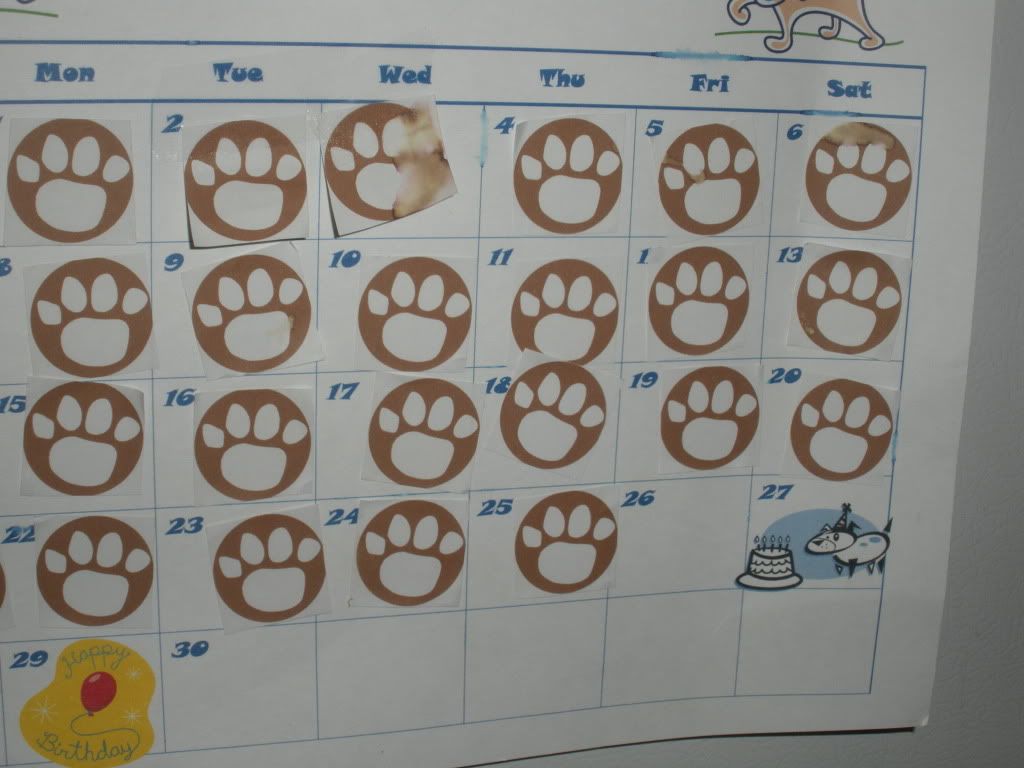 Just 2 more days to go! I'll share all the details on Monday.
Speaking of, the
giveaway
ends tonight. I'll draw a winner tomorrow after I feed my hungry bears in the morning. :) Looking forward to making something fun for somebody! :)