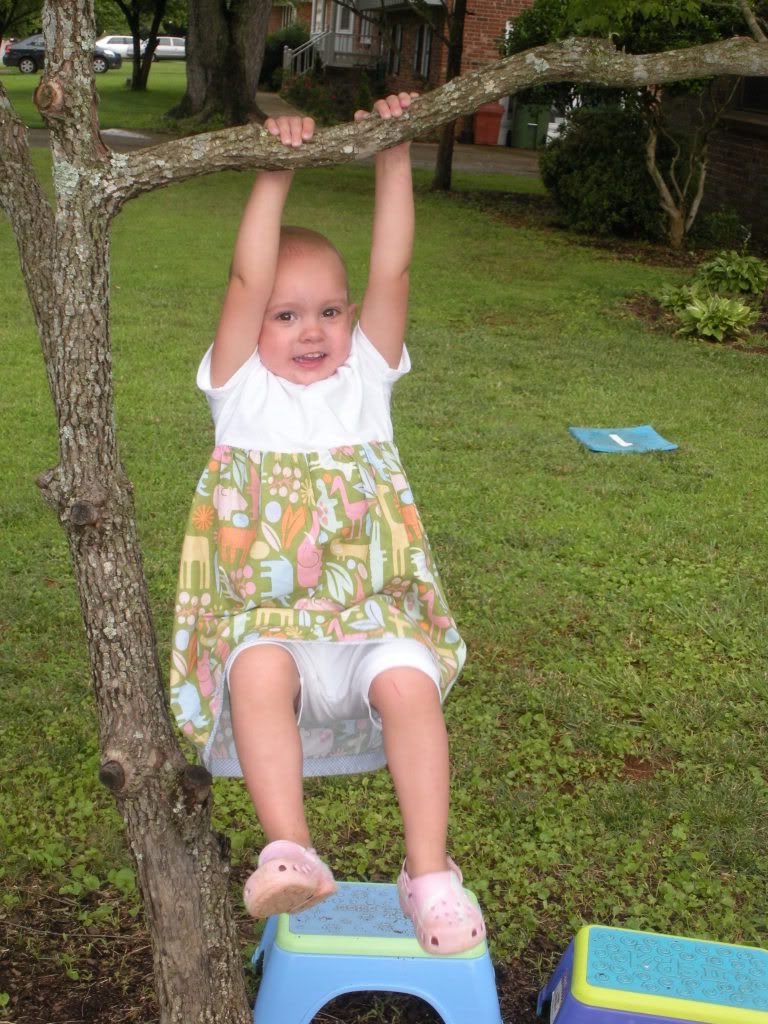 We've been mostly playing around here these days. I have yet to 'get back on the horse' after
this project
. And have delved into a painting project so crafting has been on the back burner for me.
The kids on the other hand have been on full steam ahead! They draw and craft most hours of the day (and dance...latest music selection is Veggie Tales Christmas CD).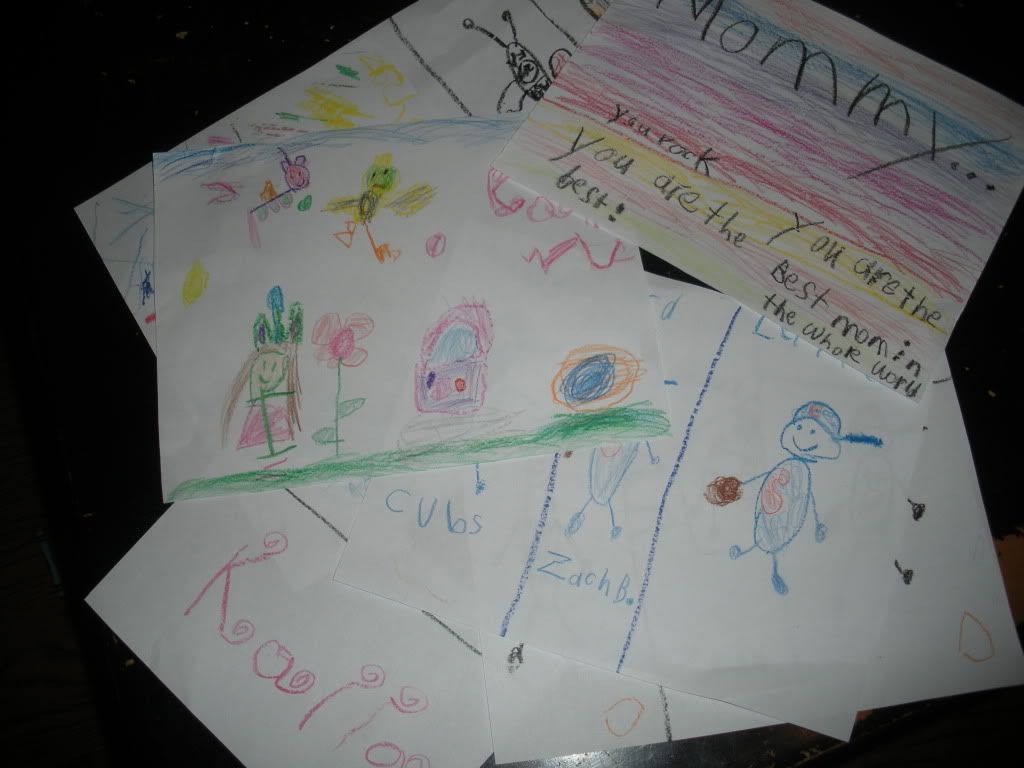 ...a sampling of the art. Kalla is into fancy letters and self princess portraits with unicorns and flowers and hearts. Zachary draws many baseball themed pics...his latest obsession (oh and a sweet picture for me). And he makes lots of geckos with foam sheets and is working on a foam carrier/house for them.
And we made it over to the local children's museum yesterday. They had a blast playing together.
And baseball in the yard. :) Been a good week.
Gotta finish my painting (the foyer and trim/door) by Monday. We have a big potluck/party thing at my house. Next week, crafts and maybe another skirt tutorial...gonna get back on that horse!