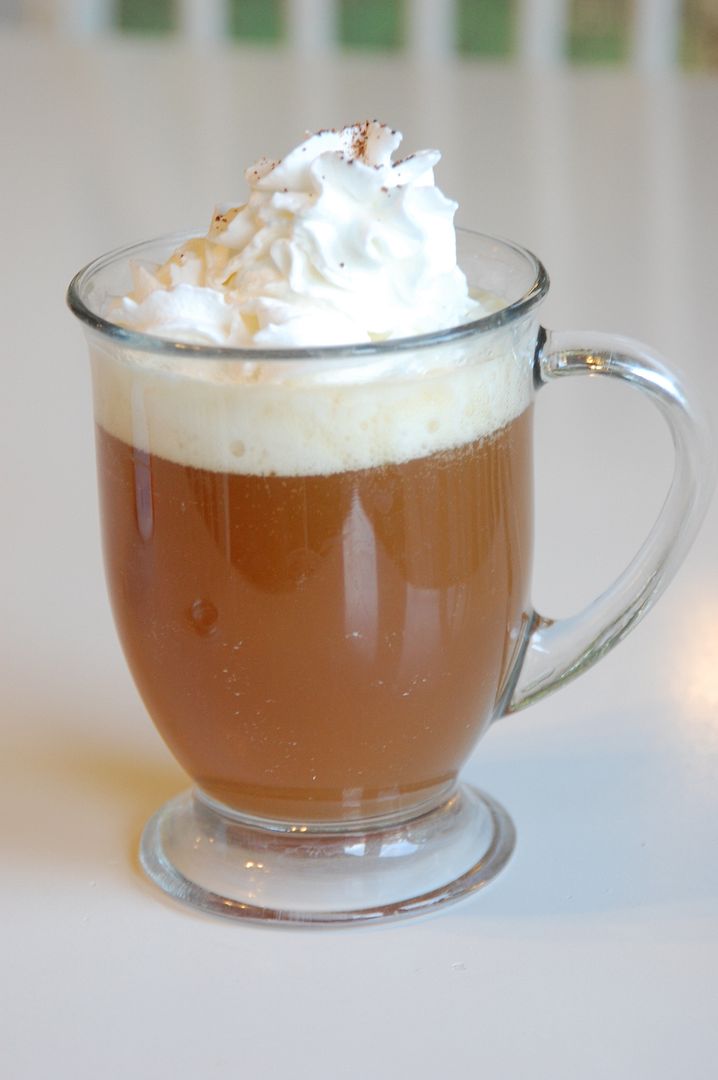 This is my favorite way to enjoy a hot apple cider. Steaming hot, topped with whipped cream and a sprinkle of nutmeg. If you can get your hands on fresh, non pasteurized, straight from the orchard cider you are in for a treat. We just took a trip with Zachary's cub scout den to a local apple orchard and I took home some yummy cider. It tastes like someone just squeezed a sweet apple into your glass. The kids are gulping it up at breakfast. And for a special treat put some in a pot and heat with a couple of cinnamon sticks and pour into your fav mug and top with the whipped cream. It really tastes like liquid apple pie. Course if you are in a hurry and want to make just a mug for you while say, cleaning the kitchen on a lovely fall morning, just pour some into a mug and microwave for 2 mins. YUM!
Speaking of yum, while we were at the orchard, they didn't have any fresh pies on hand (least not that weren't sugar free--blech!), but they did have some fresh jarred apple pie filling. I'm so going to make some
autumn leaf pocket pies
with it!
And here's some pics of my cutie patooties picking apples: