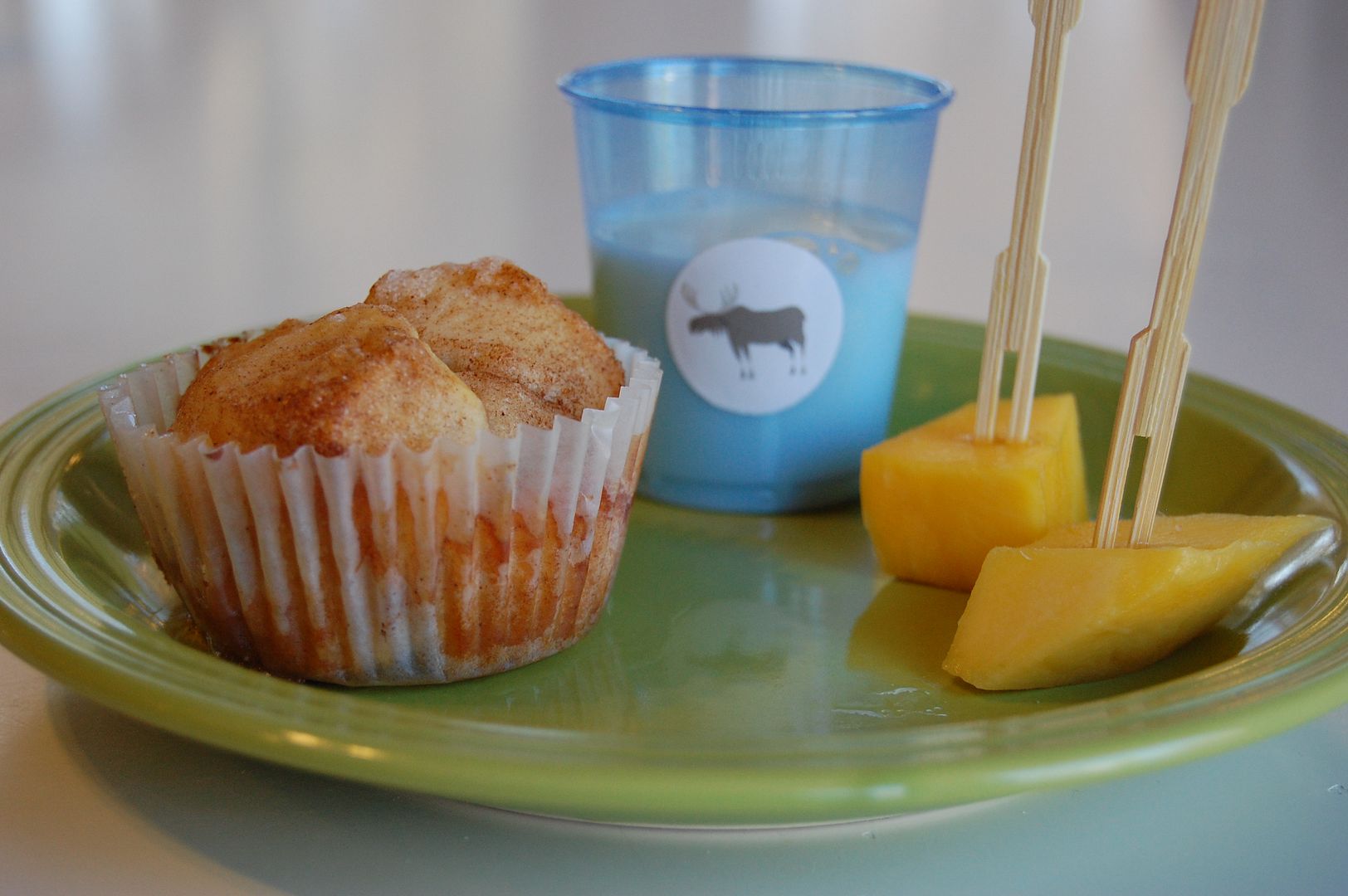 Letter snack time again. This time it was Kalla's kindergarten class. We had the letter 'M'.
This is what we came up with: monkey bread, mangoes and moose milk.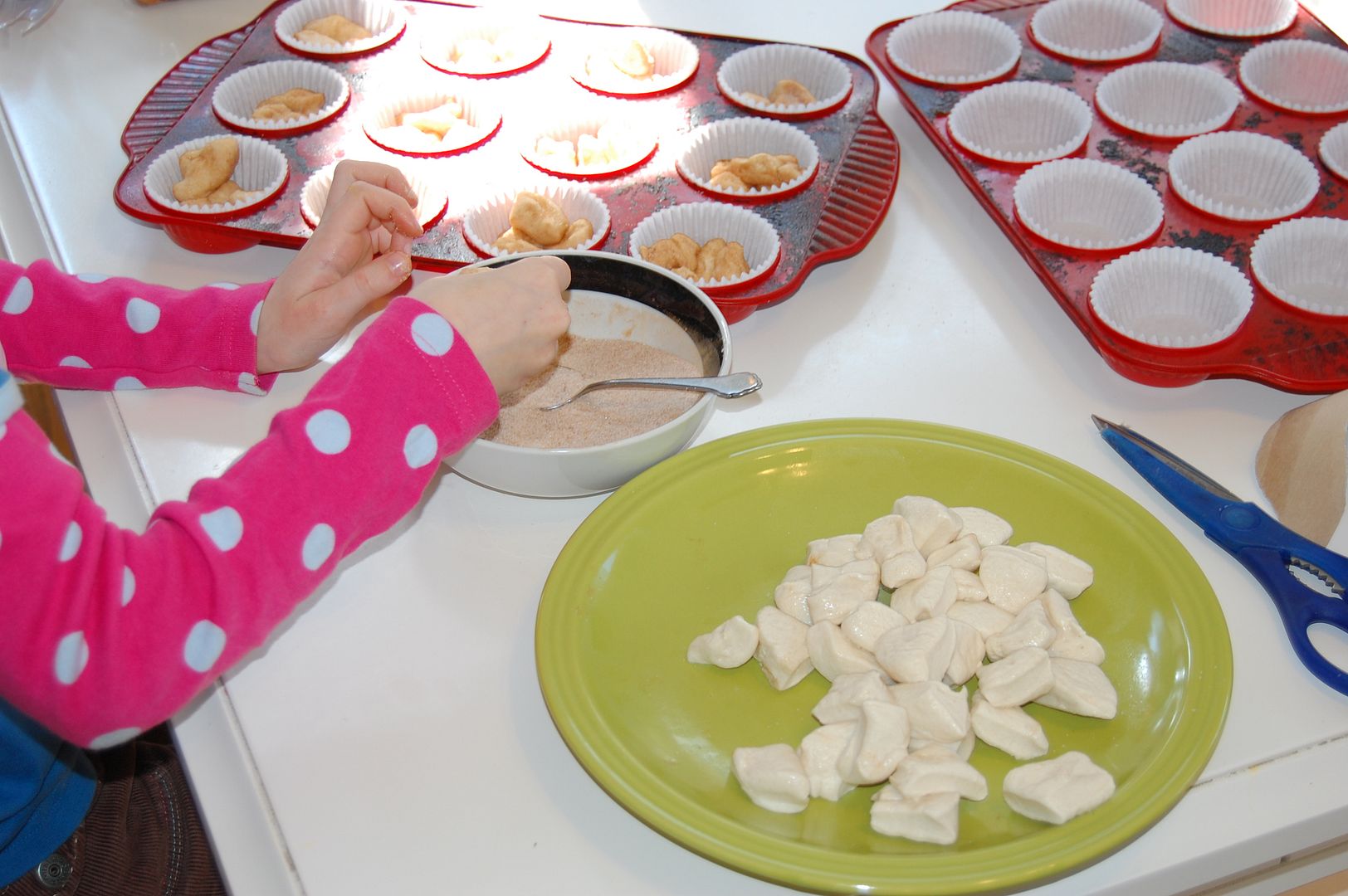 When we decided to make monkey bread I had the idea to make it into muffin cups so it would be easy to hand out to her class. We made the monkey bread the way my mama always did...the quick 'n easy way.
If you aren't familiar with it, just take 4 tubes of biscuit dough (10 biscuits in each) and cut each biscuit into 4 pieces. I like to use my kitchen shears for this task. In a small bowl put 1/2 C sugar with 2 tsp cinnamon and mix. Dip each piece of dough into sugar mixture till covered. We then put 4-5 pieces into a cupcake cup, but you can dump them all into a bundt pan. Melt 1 stick of butter in a bowl or large glass measuring cup, then mix in 1/2 C sugar. Spoon a bit over each cup or pour over entire bundt. Bake muffin sized ones for 15 mins at 350F or bundt for 30 mins. I made 36 muffin sized portions.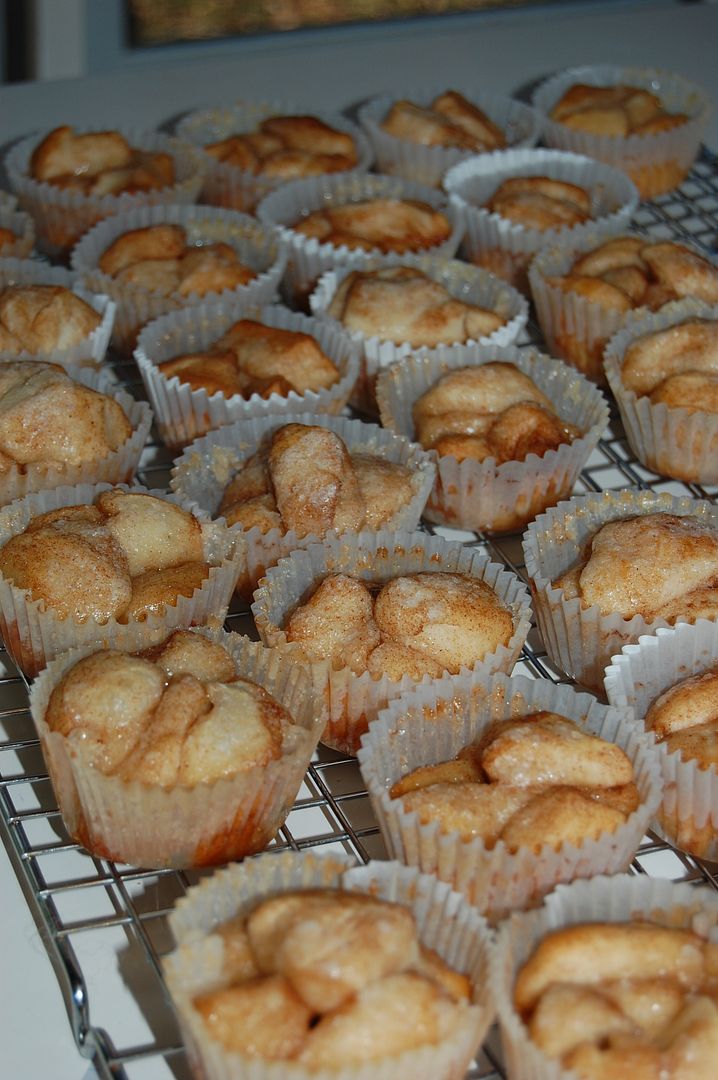 Just a hint, the wrapper sticks a bit if you put too much butter/sugar on top. You can always skip the wrappers and just bake directly in muffin tins.
Oh and the moose milk....I used Microsoft clipart to find a moose and copy and pasted a bunch in a publisher program. Printed them on a sticker sheet and punched them out with my 1" hole punch and affixed them to tiny blue cups. Fun fun!
You can find the other letter snacks we've done here:
G is for Gus the Guinea Pig cookies
E is for Elephant
X is for X-ray cookies