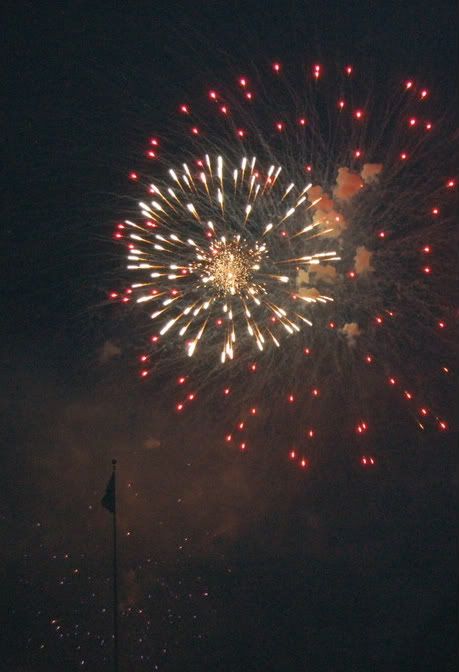 Well, I guess I took a week off of blogging last week. Trying to get back in the mode. Here are some pics from 4th of July weekend. I like the above pic as you can see the outline of the flag in front of the fireworks.
We went to the river, took a picnic and watched a nice display Sat night the 5th while eating
these cookies
. yum!
We went with another family we are close with. Our kids all have another the same age and they paired up on this evening.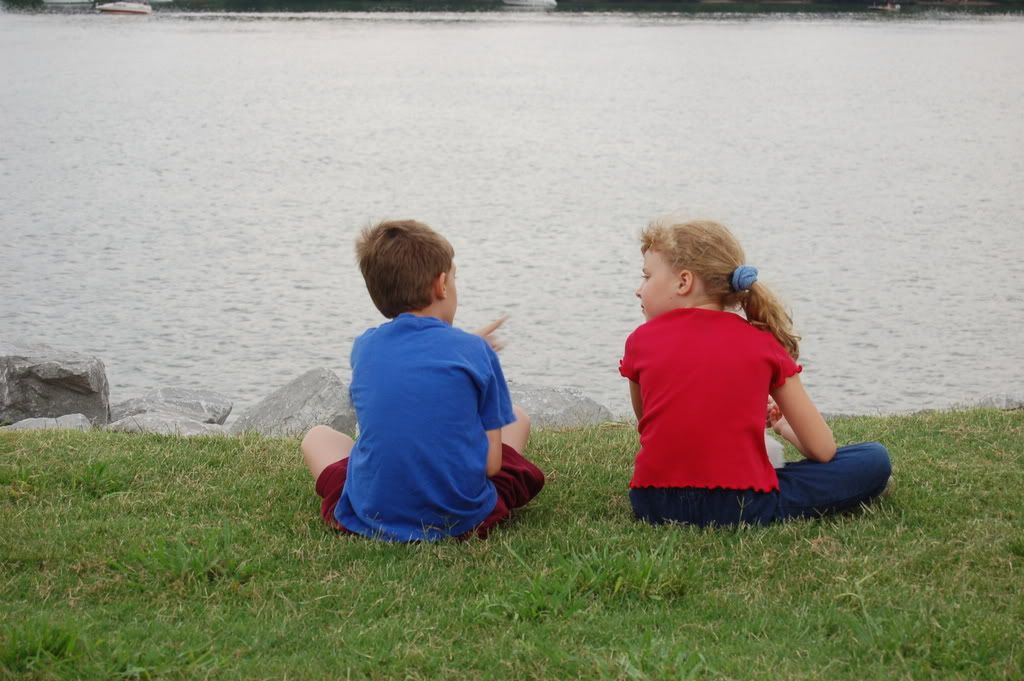 The oldest held their webkinz and discussed webkinz matters and watched the boats.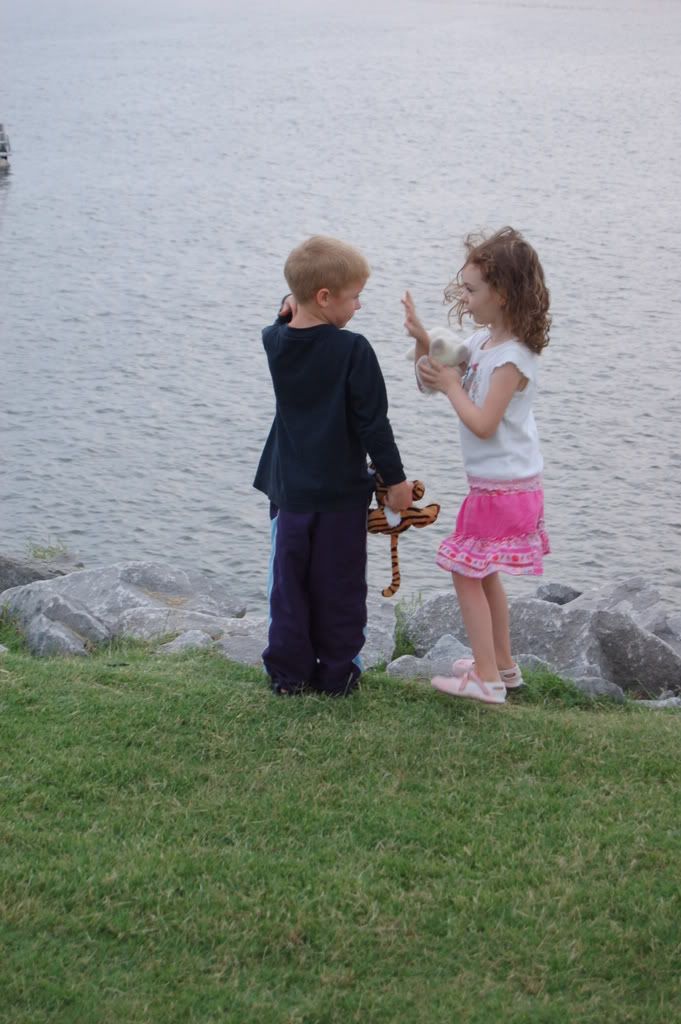 The next two, discussed who knows...lol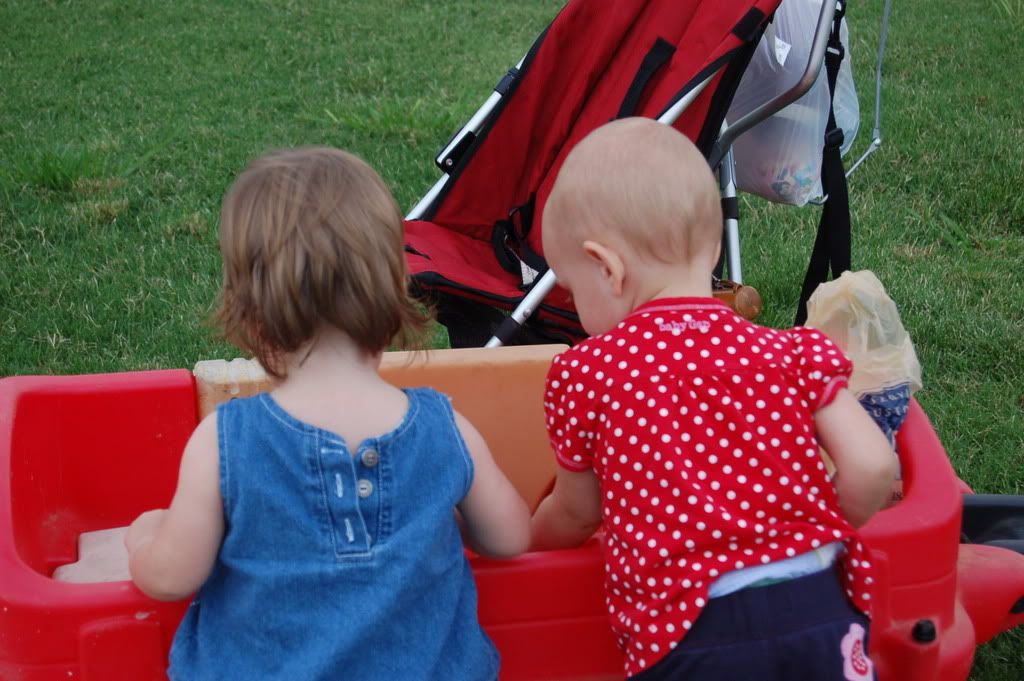 And the youngest were up to mischief as usual.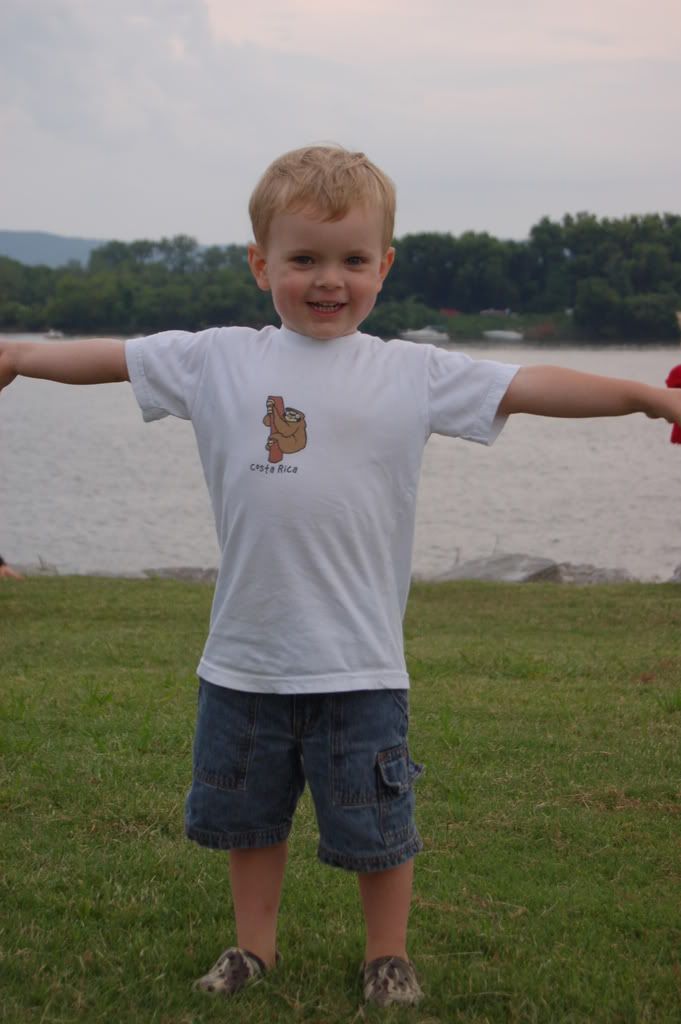 Micah didn't have a match for him, but he doesn't seem to care.
Here is M's outfit I was working on. The bloomers came out longer than the
previous ones
, but that's ok.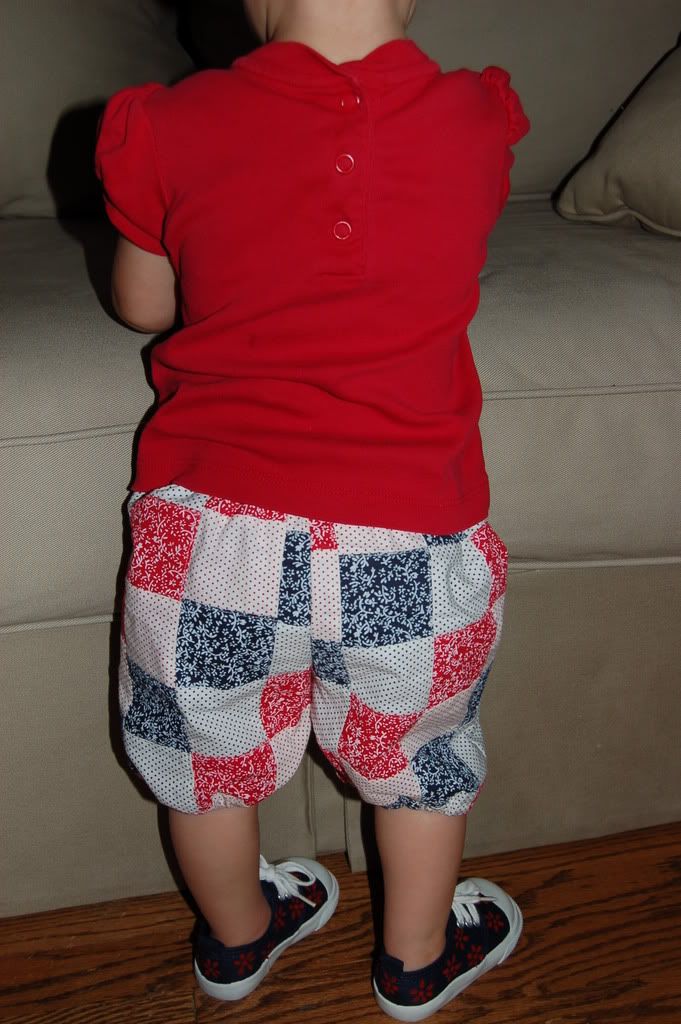 The
fan
she's holding is the patriotic ones I tried from Martha's website. As usual her "simple" crafts aren't so. I'm just glad I'm not the only one who struggled with this one. One of my
fav crafters
did as well.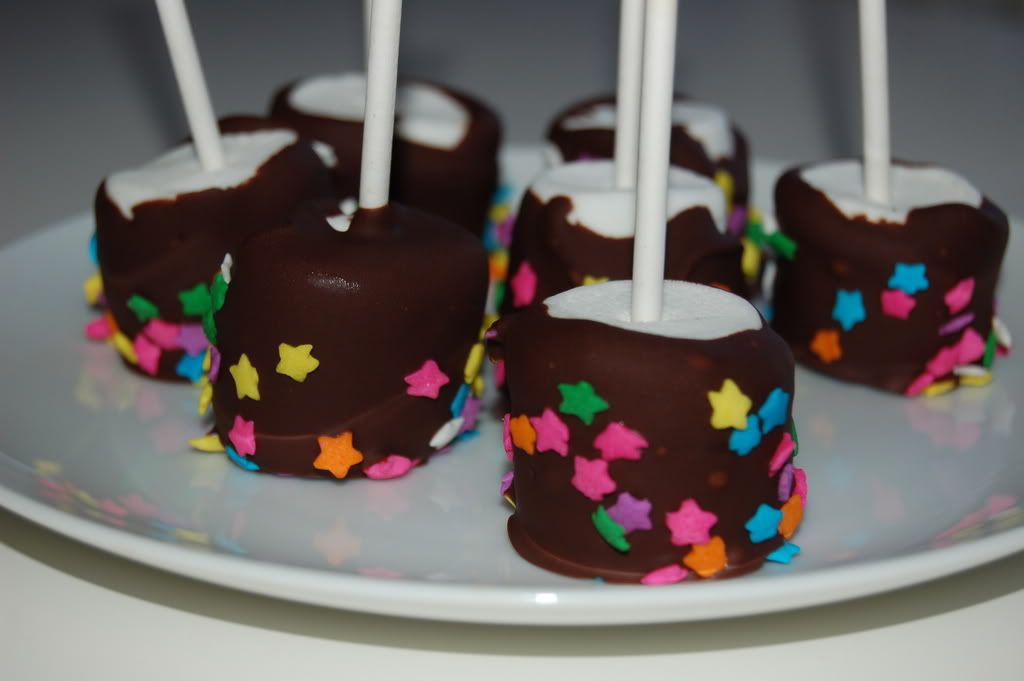 To make up for it I made these SUPER simple (and genius I do think) choc covered marshmallows...needed to do something with the leftover ones from the
cow cakes
.