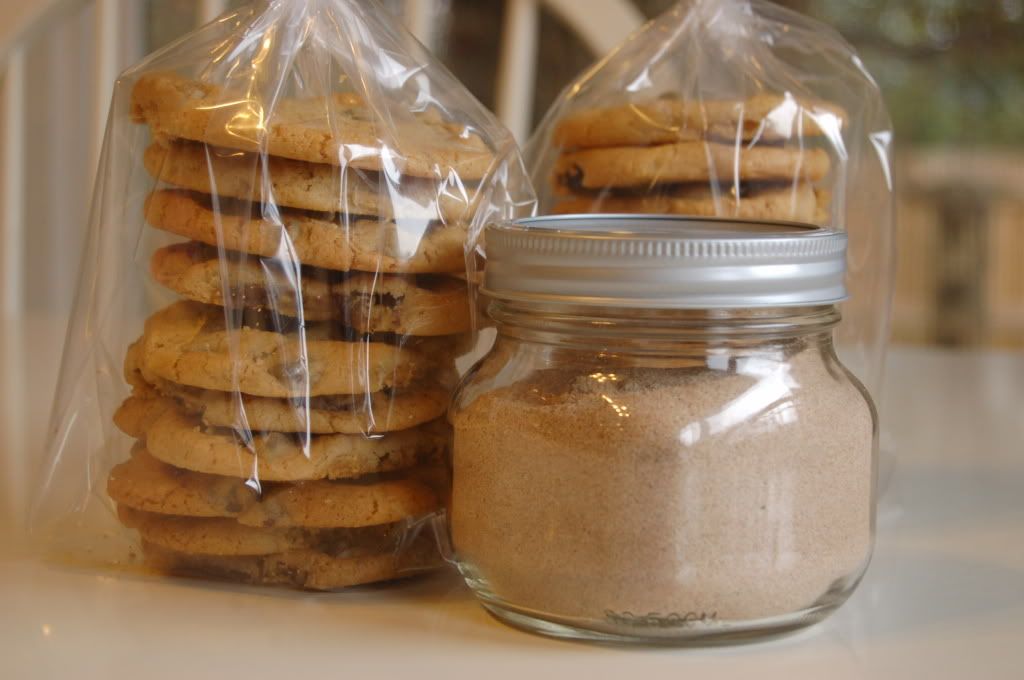 Today a dear friend of mine and her family are moving away. It hasn't quite hit me yet that I won't be seeing them at church and no more
impromptu
dinner or play gatherings at the park or in each other's homes.
Our kids are super close too
. It hasn't really hit the kids either. As a sweet goodbye, Zachary and
Kalla
did chores to earn money to make their friends a Build a Bear. I made my friend
homemade choc chip cookies
and jar of
Chai

tea mix
.
Not that we'll never see them again. They only went 4 hours away (Atlanta area). We plan to go see them spring break. Something to look forward to. :)