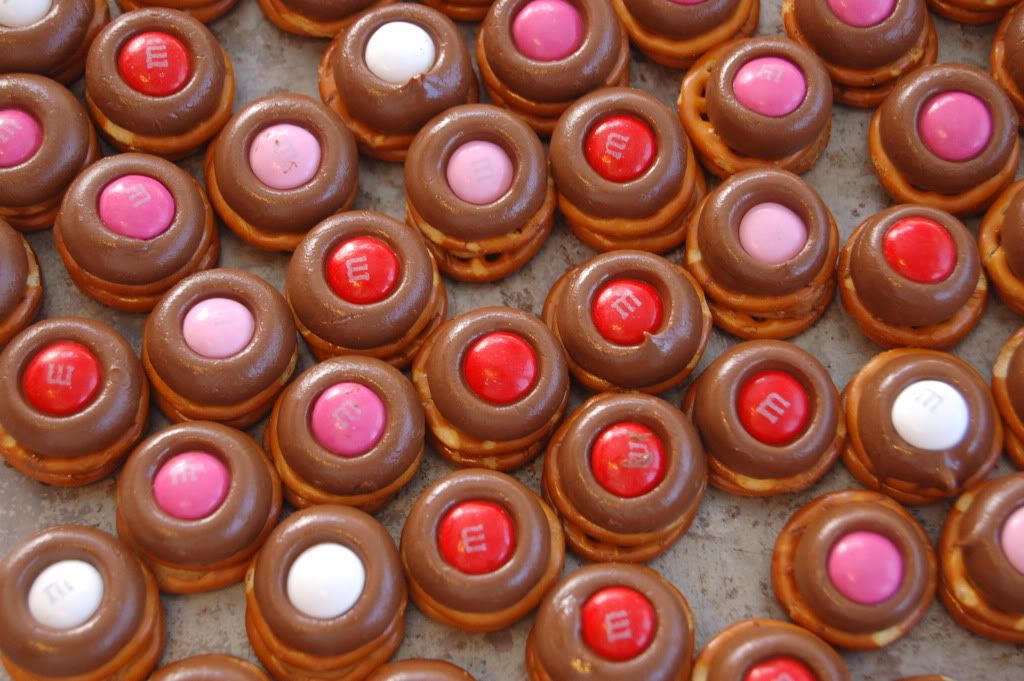 I really need to stop perusing blogs with scrumptious goodies posted on them! Because I then need to make said scrumptious goodies, and further more eat them! So I am sharing the agony. ;)
I HAD to make these chocolate pretzel 'button's seen
here
via
Crafty crow
.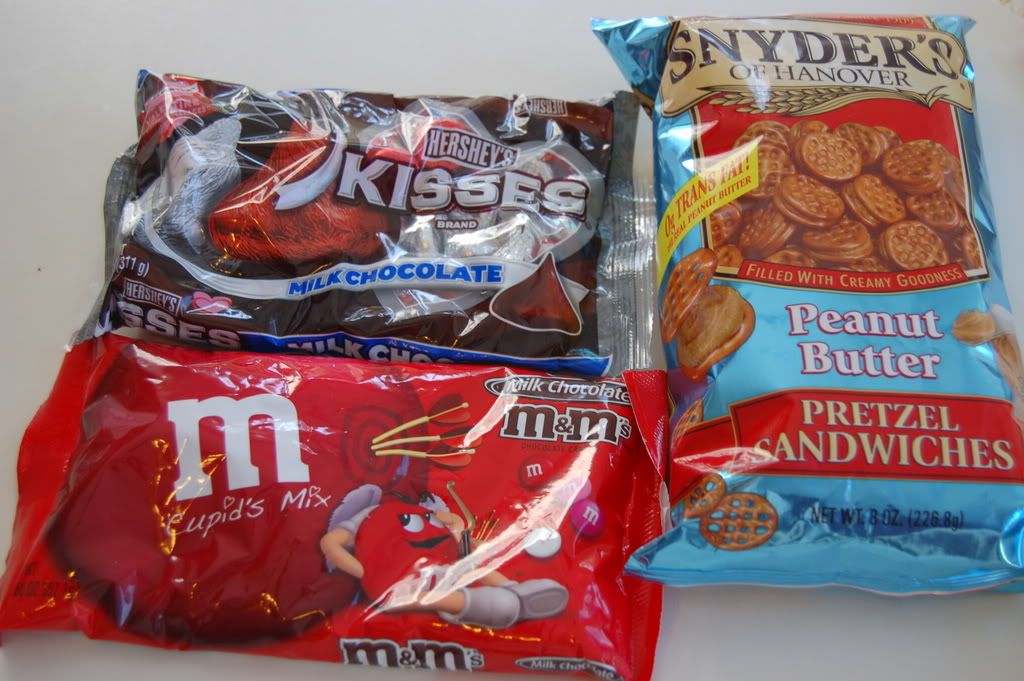 Mine are slightly different in that I couldn't find the round pretzels so I improvised with these round pretzel/peanut butter sandwiches. And boy oh boy! The peanut butter, pretzel and chocolate!
Mmmmm
! These are very addicting.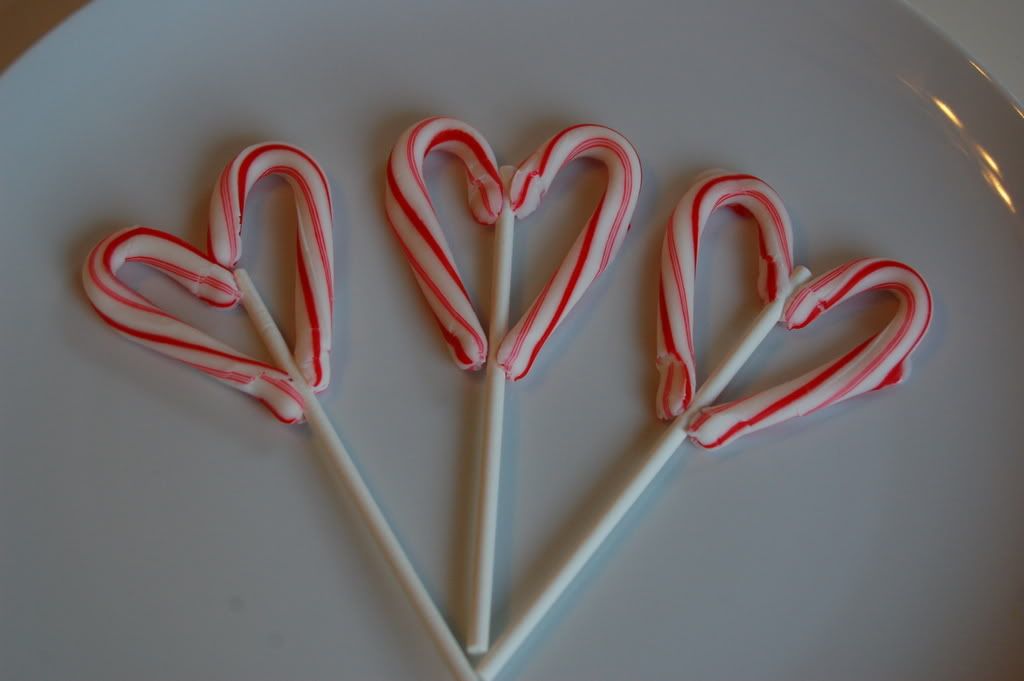 I tried these candy cane hearts seen
here
with leftover candy canes. I didn't have much luck making these look very neat. So I gave up.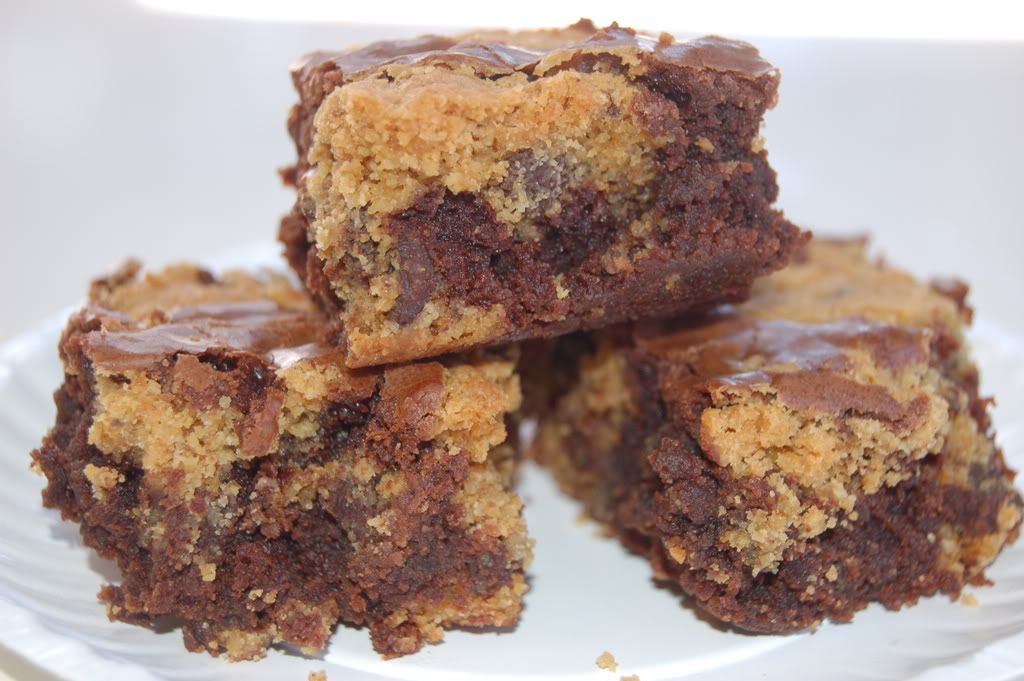 These however were SO good! I saw them made
here
and went to try them myself. I never got around to making the icing/
ganache
but they are quite decadent just plain.
Happy Weekend all! We will be enjoying 60+ degree whether here! Unfortunately we have basketball game, birthday party to take kid to and
cubscout
banquet to attend to instead of enjoying the sunshine....gonna try to squeeze in some if we can...even if it's eating at Chick
fil
a on their patio/play area for lunch in between all the rest!